FoxNews.com reports that
NBC News political director Chuck Todd railed against President Biden and White House amid the Democrat infighting over the two trillion-dollar spending bills being debated on Capitol Hill.

On "Sunday Today," host Willie Geist listed President Biden's stalled agenda in Congress from the failure to pass a voting bill and police reform along with the bipartisan infrastructure bill and the giant social spending bill being pushed by progressive lawmakers, asking Todd "when does this get done?"

"President Biden has to get more involved," Todd responded. "The only one that's made any progress is the bipartisan infrastructure deal. Why did that make progress? Well, the White House ran the negotiations here."

The "Meet the Press" moderator recalled seeing a report about the White House "getting frustrated with Congress" and how "I'm sitting here going, 'Well, you guys can do something about it!'"

"At the end of the day, the power of the presidency is you're the leader of the party and you're also a convening entity. Get Manchin, Sanders in a room!" Todd exclaimed, referring to the West Virginia and Vermont senators.

The MSNBC anchor then referred to the dustup between Sanders and Manchin after the progressive lawmaker penned an op-ed in a prominent West Virginia newspaper pressuring his more moderate colleague over his stance on cutting the price tag of the $3.5 trillion spending bill, telling Geist "we should be much further past this" notion that such a proposal being pushed by Sanders is no longer possible.

"So the fact that we're still in this place where we're having this public back and forth about something that's not reality- at the end of the day, I think the burden's on the White House," Todd said. "They've got to take control of this. They've got to sort of get reality- the political eyes got bigger than their stomach in Congress and I think that it's up to the White House to pull them back and they haven't. They let Congress work its will and right now, its will is stalemate."

"Yeah," Geist agreed. "And all we're seeing is internal fighting between high-profile senators at this point."
Good.
I have been waiting and hoping and thinking and praying for nine months that this would happen.
The Democrats, by traveling to the Far Left at ludicrous speed, have left the majority of their political party behind, and getting more angry at their elected representatives by the minute.
So, it is no surprise to me that they are beginning to experience their own "Civil War".
The Voting Rights Bill and the Pork-Laden $3;5 Trillion Dollar Social Justice Extravaganza Bill are designed to turn our Constitutional Republic into a Democratic Socialist remake of Venezuela.
Average Americas know that as sure as they can see gas prices go up and grocery shelves become bare.
And, they do not like it.
Therefore, their elected representatives, Democrat and Republican, are getting an earful.
Americans want Democrats to shut up and Republicans to grow a spine.
The Democrats have pushed all the wrong buttons of Average Americans.
And, even if Joe Biden was not a demented old fool, he still could not rescue the Democrats from themselves.
You see, Marxism, which is what "Democratic Socialism" is, is not about "sharing the wealth".
It is about citizens giving their earnings to a huge "Central Government" who controls their lives from cradle to grave.
Those in power are the only ones who wind up achieving wealth and living comfortably.
And, as we are beginning to see, Americans are not going to stand for that.
Hence, the "F*** Joe Biden" chants and all the parents showing up at School Board Meetings to protest CRT.
The Democrats' lust for power and control is leading to a coming implosion.
Their alligator mouths have overloaded their hummingbird rear ends.
Pass the Popcorn.
Until He Comes,
KJ
DONATIONS ARE WELCOME AND APPRECIATED.
Make a one-time donation
Make a monthly donation
Make a yearly donation
Choose an amount
Or enter a custom amount
$
---
Your contribution is appreciated.
Your contribution is appreciated.
Your contribution is appreciated.
Donate
Donate monthly
Donate yearly
Newsmax.com reports that
President Joe Biden said on Friday the Justice Department should prosecute people who defy subpoenas to testify before a congressional select committee probing the deadly Jan. 6 assault on the Capitol.

"I hope that the committee goes after them and holds them accountable," Biden said, referring to the House of Representatives Select Committee investigating the riot.

Asked whether he believed the Justice Department should prosecute, Biden told reporters, "I do, yes."

The committee plans to vote on Tuesday on adopting a contempt of Congress report against Steve Bannon, a longtime adviser to former President Donald Trump who has not complied with the committee's subpoena.

Trump urged former aides to refuse to cooperate, citing executive privilege, which legal experts in turn dispute and Biden has refused to acknowledge.

If the committee approves the contempt case against Bannon, it will go to a full House vote. From there, the Justice Department and Attorney General Merrick Garland would decide whether to pursue prosecution.

In response to Biden's remarks on Friday, a Justice Department spokesperson told ABC News that the department "will make its own independent decisions in all prosecutions based solely on the facts and the law."

Hundreds of protesters stormed the U.S. Capitol building on Jan. 6 in an unsuccessful attempt to overturn Trump's election defeat by Biden. Several deaths, injuries and Capitol officer suicides have been linked to the event.

The committee has subpoenaed other officials including former Justice Department official Jeffrey Clark, Trump former chief of staff Mark Meadows, deputy chief of staff Dan Scavino and former Defense Department official Kash Patel.
The above article was courtesy of Thomson/Reuters.
You can tell by the Liberal Slant.
IN his demented state, Biden has a lot of nerve, considering that Harvard Law Professor Jonathan Turley has called for a special prosecutor to investigate Hunter Biden, James Biden, and Joe Biden's lucrative Foreign Affairs "Consulting" Business, along with the infamous laptop.
Not only is #BareShelvesBiden attempting a misdirection play, Pelosi is covering her a@@, also.
Simple. She is covering her a@@.
As anyone who has halfway been paying attention knows, House Speaker Nancy Pelosi is in charge of the Capitol Police, who opened the doors for the rioters to enter the Capitol Building.
Now, boys and girls, I'm just spit-balling here, but there a several things that just do not add up in Pelosi and the Democrats' version of what happened on January 6, 2021.
Information has come out that the "insurrection" was pre-planned. An allegation proven by the fact that pipe bombs were planted and found before the end of President Trump's speech that day.
Also, the "rioters" were already "storming" the Capitol while Trump was still speaking.
And, why did Pelosi and McConnell block the request for 10,000 National Guard Troops from President Trump, himself?
Oh, and why did the Capitol Police Officers guarding the Capital Building let the rioters in?
By the way, of the two hundred fifty people, out of the tens of thousands who were at Trump's Speech, arrested for their actions that day, they are finding nut jobs who DID NOT VOTE FOR TRUMP.
In fact, they did not even vote in the 2020 Presidential Election.
Y'know, Pelosi sure is reticent to talk about her duties as Speaker of the House as they pertain to the "insurrection".
I hope that I do not sound like a conspiracy theorist, but…what if the entire "insurgence" on January 6th was not just preplanned but it was a political frame job by Pelosi and the Democrat Elite.
Come to think of it, my supposition is not that far-fetched when you consider the same crowd attempted to unconstitutionally impeach a private citizen simply because they were overcome with Trump Derangement Syndrome and they did not want to him to be able to run for President again in 2024 or be involved in politics in any way.
And, now those same professional politicians are going to to provide cover for themselves with a "9/11-Style Commission", once again going after a private citizen in a vendetta which the entire nation has already recognized to be wrong and not important to the needs of our country and her people .
 This is nothing but a Kangaroo Court presided on by a bunch of hypocrites trying to  divert Americans' attention from the fact that they are in the midst of radically changing our Constitutional Republic into a Marxist Nation.
No wonder Trump has invoked "Executive Privilege"
Until He Comes,
KJ
DONATIONS ARE WELCOME AND APPRECIATED.
Make a one-time donation
Make a monthly donation
Make a yearly donation
Choose an amount
Or enter a custom amount
$
---
Your contribution is appreciated.
Your contribution is appreciated.
Your contribution is appreciated.
Donate
Donate monthly
Donate yearly
On a Sunday, in October of 2008, outside of Toledo, Ohio, Democratic Presidential Nominee Obama met a plumber named Joe Wurzelbacher. Joe, who owned his own plumbing company, dared to ask Obama about his proposed tax hikes. In fact, he told Obama that he did not want to pay higher taxes, he was already paying enough. Obama told him,
Now, I respect the disagreement. I just want you to be clear – it's not that I want to punish your success – I just want to make sure that everybody who is behind you – that they've got a chance at success too."

…I think when you spread the wealth around, it's good for everybody.
Evidently, the "fairness" Obama sought was only the prelude to what we are witnessing under the Presidential Administration of poor ol' demented Joe Biden.
And, so, in the name of "Social Justice", the Far Left Democratic Members of the House of Representatives are on a quest to replace the Engine of Capitalism which built this nation into a World Power with "Democratic Socialism", a form of Marxism, a THEORY which has failed in every country in which it has been tried.
Case in point:
FoxNews.com reports that
House Speaker Nancy Pelosi drew up the white flag Friday evening, admitting that "more time is needed" to pass a $1 trillion infrastructure bill that is one of the pillars of President Biden's agenda, after previously vowing to pass the measure this week.

While Pelosi had promised moderate House Democrats the infrastructure bill would be on the floor, progressives threatened to sink it unless it was coupled with a $3.5 trillion spending measure, known as the Build Back Better Act, that includes a variety of social welfare programs.

Republicans are united against the larger bill, and Senate Democratic moderates Joe Manchin of West Virginia and Kyrsten Sinema of Arizona refused to support $3.5 trillion in new spending, meaning the bill could not pass the Senate. So it was no use for Pelosi to pass it in the House. And she was forced to cave on the infrastructure bill because progressives insisted the other measure be must be considered by the House too or they'd vote against the infrastructure bill.

The White House sought desperately all week to strike a deal with Manchin and Sinema on the Build Back Better bill, but without success.

'While great progress has been made in the negotiations to develop a House, Senate and White House agreement on the Build Back Better Act, more time is needed to complete the task," Pelosi wrote in Dear Colleague letter. "Our priority to create jobs in the health care, family and climate agendas is a shared value. Our Chairs are still working for clarity and consensus. Clearly, the Bipartisan Infrastructure bill will pass once we have agreement on the reconciliation bill."

Pelosi had said the infrastructure bill would pass. She initially indicated she would put it to a vote Thursday night, but she did not. Then she said it would be voted on Friday, but she was forced to reverse course again.

Following a meeting between President Biden and the Democratic caucus Friday, it was unclear when the House would revisit the measure again.
Well…well…it looks like Speaker of the House Nancy Pelosi doesn't have the power to push bills through the House that she used to have.
Evidently. the group of "Democratic Socialists" who believe differently from Speaker Pelosi and the "Moderately-crazy" House Democrats who support AOC and the rest of the "Squad" may be bigger and more loyal than she thought
Make no mistake, the Marxist "Social Justice Warrior" wing of the Democratic Party is not willing to let go their pipe dream of turning our Constitutional Republic into a Democratic Socialist Paradise.
If the Democratic Leadership allows the Marxist Social Justice Warriors (SJWs) like Tlaib, Ocasio-Cortez, and Omar to continue to control of the House of Representatives and their political party while embracing Radical Islam, anti-Semitism, and Marxism, while taking away both the hard-earned wages and the freedom of American Citizens, they not only will lose horribly and be thrown out of power in both the House and Senate in the Midterm Elections in 2022, but they will be positively embarrassed in the Presidential Election in 2024.
And then, America will have the opportunity to be truly GREAT again.
Until He Comes,
KJ
DONATIONS ARE WELCOMED AND APPRECIATED.
Make a one-time donation
Make a monthly donation
Make a yearly donation
Choose an amount
Or enter a custom amount
$
---
Your contribution is appreciated.
Your contribution is appreciated.
Your contribution is appreciated.
Donate
Donate monthly
Donate yearly
FoxNews.com reports that
Nearly $79 billion for the IRS, $12 billion for electric cars, $3 billion for "tree equity," $1 billion to turn government facilities into "high-performance green buildings," and new funding for gender identity issues and bias training — Fox News can now reveal these and other controversial spending items in Democrats' multitrillion-dollar reconciliation package, following the House Budget Committee's release and approval of the full draft legislation on Saturday.

Among the most contentious provisions, the bill gives a substantial funding boost to the Internal Revenue Service, which stands to gain an additional $78.94 billion over the next 10 years. The money would help the IRS strengthen tax enforcement activities, expand audits and modernize its technology. An additional $410 million would go to IRS oversight.

Democrats also are putting equity at the center of the bill. The Agriculture Committee has earmarked $3 billion for a tree-planting program "with a priority for projects that increase tree equity." The legislation dishes out another $4 billion for "neighborhood access and equity grants." Meanwhile, its "electric vehicle charging equity program" comes with a $1 billion price tag.

The bill generally doesn't elaborate on the meaning of equity in this context, though American Forests defines "tree equity," for example, as a tree-planting program that "identifies the cities that can gain the most significant health, economic and climate benefits by increasing tree canopy in places of high need."

The legislation would add billions of dollars in climate change funding, starting with the "Civilian Climate Corps," which would get at least $7.5 billion across multiple committee budgets. The organization, which President Biden has placed at the top of his climate wishlist, would employ thousands of young people to carry out conservation and climate change-related projects on public lands.

Former Trump economic adviser Steve Moore argues Democrats can't 'figure out' and reach a deal on the $3.5 trillion spending plan.

There's also $5 billion for environmental and "climate justice" block grants given to disadvantaged communities, $1.4 billion in climate change research and $300 million for the federal government to conduct more efficient and effective environmental reviews by hiring more people and purchasing new equipment, among other measures.

The federal government itself stands to benefit significantly from the climate initiatives. Democrats have pushed for $12 billion to buy electric cars and related infrastructure for the federal fleet, at least $7 billion of which would go toward upgrading the U.S. Postal Service to electric vehicles. The General Services Administration, the agency supporting federal government activities, would get $1 billion to convert its facilities into "high-performance green buildings" over the next 10 years.

Unions are also poised for rewards in the bill. One eyebrow-raising provision would give taxpayers a deduction of up to $250 for dues paid to a labor organization, a move likely to boost and maintain union membership throughout the country. Democrats also slipped in a provision that would give up to $5 million to implement electronic voting systems for union elections.

Race and gender-based spending in the bill carries a smaller price tag, but is more likely to receive pushback from moderate Democrats and Republicans. The bill would give $25 million to nonprofit organizations to develop "anti-discrimination and bias training" for the health care sector, and another $15 million for national resource centers "focused on providing services for older individuals who are underserved due to their sexual orientation or gender identity." It is not clear where the centers would be located or how many people they would serve.

Finally, Democrats on the Judiciary Committee are promising another $2.8 billion to increase the capacity of U.S. Citizenship and Immigration Services to efficiently adjudicate applications and to reduce case-processing backlogs. Those applications are expected to be created by another part of the bill, which would give lawful permanent residence to certain entrants into the United States.

…While Democrats have heralded major parts of the legislation, they have neglected to mention some spending items during their sales pitches. Instead, House Democrats quietly added the provisions during the ongoing reconciliation process, sometimes in a particularly convoluted way.

Take, for example, the $198 million in funding for "school leadership programs," a provision contained in section 20,008 of the bill. Rather than describing those programs, the legislation referenced another bill, which explained that the money would be dedicated to school principals for development and training programs.

Drafting the bill in such a fashion generally makes it more difficult for people to understand where the money is really going.

…The Wall Street Journal's Catherine Lucey revealed to Fox News on Sunday that while the White House and House Speaker Nancy Pelosi, D-Calif., were optimistic about ongoing negotiations, President Biden "has been making clear that [there is] some flexibility on the overall number," and added, "There are still policy divides that are not resolved."

The cost of the bill originally was expected to be $3.5 trillion, but the non-partisan Committee for a Responsible Federal Budget wrote in July that the true cost was around $5.5 trillion, and The New York Times reported Monday morning that the current bill is "likely to cost well over $3.5 trillion."

Figuring out the true cost could take some time. The bill, formally known as the Build Back Better Act, weighs in at 2,465 pages and 444,311 words. That's longer than Adam Smith's "The Wealth of Nations."
Remember…this is the piece of legislation (and, I use the term loosely) that Biden said would come in at "zero cost".
That must be some of that "Common Core" Math.
As the article above notes, the Democrats have written the bill in a way in which they could easily hide all of their pay-offs to the Unions and other Liberal Causes that have absolutely NOTHING to do with "Infrastructure" and everything to do with "radical change".
Since Reagan became President in 1980. the Democrats have been traveling to the Far Left of the Political Spectrum at breakneck speed, leaving chaos and broke taxpayers in their wake.
Oh, they have had tons of "brilliant ideas" over the decades that have turned out about as well as the Maiden Voyage of the Titanic.
I mean, look at what we are going through right now.
American Businesses cannot get people to come to work.
There are jobs available all over the country. However, the "Free Money" given out during the worst days of the Chinese Coronavirus had an effect on America's Population similar to that of LBJ's "Great Society".
And, don't get me started on that.
Restaurants, Retail, and Fast Food Businesses are having a very hard time not only finding employees, but also keeping them past a paycheck or two.
A lot of people seem to be hoping that "Uncle Joe" sends out some more checks, so that they can buy that 75″ TV that they "so desperately need".
Of course, Biden also said that the "Free Money" would not cause exactly what we are all bearing witness to.
President Ronald Reagan once said,
"Government is like a baby. An alimentary canal with a big appetite at one end and no sense of responsibility at the other."
All I have to say is that, in my humble opinion, the Democrat Brats on Capitol Hill all need a very long ""time-out".
Until He Comes,
KJ
DONATIONS ARE WELCOMED AND APPRECIATED.
Make a one-time donation
Make a monthly donation
Make a yearly donation
Choose an amount
Or enter a custom amount
$
---
Your contribution is appreciated.
Your contribution is appreciated.
Your contribution is appreciated.
Donate
Donate monthly
Donate yearly
FoxNews.com reports that
The president of the Anti-Defamation League (ADL) blasted the members of the Democratic "Squad" for the defunding of Israel's Iron Dome defense system from the massive spending bill.

Responding to an op-ed published by The Times of Israel titled "The immorality of Democratic 'progressives' targeting Iron Dome," ADL president Jonathan Greenblatt tweeted, "It is unconscionable that a small group of Members of Congress — the so-called 'Squad' — demanded that the House leadership strip out funding for Israel's Iron Dome before they would approve the [continuing resolution]."

"The Iron Dome is a defensive system designed to protect civilians. Innocent people of all ethnicities & faiths — Jews, Muslims, Christians, Druze and others — depend on the Iron Dome for protection when terror groups like Hamas + Hezbollah launch thousands of rockets at them," Greenblatt wrote on Wednesday. "It is a disgrace that the Squad succeeded. It emboldens Hamas & Hezbollah and others enemies of peace. To the MOCs who made the demands, look at the below. Every intercepted rocket was fired indiscriminately toward civilian centers with 1 goal: the brazen murder of innocents."

Greenblatt predicted the "shameful act" by the progressive lawmakers will "fuel further campaigns by anti-Zionist activists" as well as inflame anti-Semitic violence like what took place last spring amid the Israel-Gaza conflict.

"Make no mistake – human lives are at stake. Lawmakers are promising action and we demand Congress follows through. This funding has been delayed by both Democrats & Republicans for too long. We need an immediate bipartisan effort to fund the Iron Dome now," Greenblatt added.

The "Squad," which includes Reps. Alexandria Ocasio-Cortez, D-N.Y., Ilhan Omar, D-Minn., and Rashida Tlaib, D-Mich., were able to scrub the proposed $1 billion meant to continue funding the Iron Dome.

However, several moderate Democrats, including Michigan Rep. Elissa Slotkin, slammed the progressive victory.

"Iron Dome is a purely *defensive* system — it protects civilians when hundreds of rockets are shot at population centers. Whatever your views on the Israeli-Pal conflict, using a system that just saved hundreds, if not thousands, of lives as a political chit is problematic," Slotkin tweeted on Tuesday. "So to target Iron Dome now means the issue isn't a genuine concern over the system, but rather the desire to attack something – anything – related to the State of Israel; it's devoid of substance and irresponsible."

On Wednesday, House Democrats introduced a separate bill that would provide the $1 billion in funding towards the Iron Dome.
A while back, Rep. Tlaib advocated for the BDS Movement from the Floor of the House of Representatives.
So what is BDS?
Per their website bdsmovement.net,
Boycott, Divestment, Sanctions (BDS) is a Palestinian-led movement for freedom, justice and equality. BDS upholds the simple principle that Palestinians are entitled to the same rights as the rest of humanity.

Israel is occupying and colonising Palestinian land, discriminating against Palestinian citizens of Israel and denying Palestinian refugees the right to return to their homes. Inspired by the South African anti-apartheid movement, the BDS call urges action to pressure Israel to comply with international law.

BDS is now a vibrant global movement made up of unions, academic associations, churches and grassroots movements across the world. Thirteen years since its launch, BDS is having a major impact and is effectively challenging international support for Israeli apartheid and settler-colonialism.
Rep. Talib said this in May of 2019….
"There's always kind of a calming feeling, I tell folks, when I think of the Holocaust, and the tragedy of the Holocaust, and the fact that it was my ancestors — Palestinians — who lost their land and some lost their lives, their livelihood, their human dignity, their existence in many ways, have been wiped out, and some people's passports," Tlaib said on the podcast's most recent episode, published Friday. "And, just all of it was in the name of trying to create a safe haven for Jews, post-the Holocaust, post-the tragedy and the horrific persecution of Jews across the world at that time. And, I love the fact that it was my ancestors that provided that, right, in many ways, but they did it in a way that took their human dignity away and it was forced on them."
In case you do not remember, the night that Rep. Tlaib was sworn in as a member of the 116th Congress, she was videotaped vowing to impeach Former President Trump. This was shortly after she penned an op-ed for The Detroit Free Press outlining the case for impeachment.
The video showed Tlaib telling supporters.
"People love you and you win. And when your son looks at you and says: 'Momma, look you won. Bullies don't win.' And I said, 'Baby, they don't, because we're gonna go in there and we're gonna impeach the motherf***er.'"
Classy, huh?
Tlaib is a Black Muslim, born in America to parents of Palestinian descent.
As I have been writing over the last 11 years, Liberals are nothing if not predictable.
They view everything in terms of politics and race, not necessarily in that order.
For years now, I have referred to the intolerant political ideology of Modern American Liberals as "The New Fascism" because of their intolerance toward traditional Americans Faith and Values, including our relationship with our closest ally, Israel, since their birth as a country in 1948.
What we are seeing now, as regards the rampant anti-Semitism in the Far Left Democratic Party, which began under Former President Barack Hussein Obama, is a result of an amalgamation of the political philosophies of the special interest groups who have replaced average Americans as the Democrats' Voting Base.
Anti-Semitism is the norm in Marxism in all of its forms, including "Democratic Socialism".
Anti-Semitic groups tend to gravitate toward each other finding solace and kindred spirits in their shared hatred of the Jewish people.
For those of you who are old enough to have actually studied history before the Liberals started revising it, the world has bore witness to this phenomena before.
A socialist political party in a developed nation joined forces with Islamists before, based on their mutual hatred of Jews.
You may remember this. They were the National Socialist Party of Germany, otherwise known as the Nazis.
They caused the mass extermination of millions of innocent European Jews, the Holocaust which gives Congresswoman Tlaib "a calming feeling".
The political philosophies which the Modern Democrats are now embracing are the anti-thesis of whom they claim to be.
Average Americans are not fooled by the "Unity" Rhetoric spewed by Joe Biden and the Far Left Democrats..
Heck, they can not even keep their own political party unified.
Those who hate Americans, simply because they are Jewish, like those who hate the nation of Israel for the same reason, have already gone on record.
Those on the Left Side of the Political Spectrum bear the responsibility for the anti-Semitic violence which has plagued New York City and is beginning to rear its ugly head in other cities, as well,.
Unfortunately, all we are hearing from their leaders is support for a "country" which never existed.
Until He Comes,
KJ
DONATIONS ARE WELCOMED AND APPRECIATED.
Make a one-time donation
Make a monthly donation
Make a yearly donation
Choose an amount
Or enter a custom amount
$
---
Your contribution is appreciated.
Your contribution is appreciated.
Your contribution is appreciated.
Donate
Donate monthly
Donate yearly
FoxNews.com reports that
Congress has blocked federal dollars from paying for abortion coverage for decades now. But that could change if pro-choice Democrats have their way.

It's not a surprise that money dictates policy in Washington. Want to understand how a given lawmaker or presidential administration feels about a particular issue? Look to how much money – or little – they devote to a project.

If they spend any money from the federal coffers on a particular program at all.

That's why the Hyde Amendment has been a part of every government spending bill since 1976, just after the Supreme Court ruling which legalized abortion, Roe v. Wade.

It's named after late Rep. Henry Hyde. R-Ill. Hyde is known for two things. He chaired the House Judiciary Committee from 1995 to 2001 and was the lead House impeachment manager for President Clinton's 1999 impeachment trial. He also crafted the Hyde Amendment, barring the government from spending money on abortions.

Few were more ardent pro-lifers in Congress than Henry Hyde.

"It violates your right to be born," said an impassioned Hyde on the House floor during the summer of 1995 about abortion. "Your right to life, which our Declaration (of Independence) says, is a fundamental endowment..it is inalienable, the right to life."

But the Hyde Amendment also represented a form of Congressional détente. Pro-choice and pro-life lawmakers reached a "deal" in the 1970s. It prohibited the funneling of federal dollars to Medicaid or the Children's Health Insurance Program for abortion services.

Like most compromises, it was negotiated, as Henry Clay might say, "to hurt." The Hyde Amendment made sure both sides took it on the chin – although both pro-choice and pro-life advocates alike might argue their side absorbed more of an impact than the other. Pro-lifers want to eliminate abortions completely. The Hyde Amendment certainly didn't do that. A proposal to ban abortion would probably never make it out of the House – even with a Republican majority. That's to say nothing of overcoming a filibuster in the Senate. Meantime, pro-choice lawmakers thought the Hyde Amendment was unfair for women who rely on health care assistance from the government. The Hyde Amendment impeded that.

"We believe that who you are, where you live, your zip code, your income, should not determine whether you have coverage for the basic part of reproductive health care," said Rachel Fey of The Power to Decide, a group which works to prevent unplanned pregnancies.

However, Democrats have now stricken the Hyde Amendment from the House version of the Labor/HHS appropriations bill. The full House approved a multi-spending bill package late last week to fund the government for fiscal year 2022. That plan included the labor/HHS appropriations bill, sans the Hyde Amendment.

"I am proud that this bill promotes equal treatment for women through increased funding for Title X and by repealing the discriminatory Hyde Amendment," said House Appropriations Committee Chairwoman Rosa DeLauro, D-Conn. "But I do believe repealing the Hyde Amendment is the best thing we can do to support our mothers and families and help prevent, rather than penalize unwanted pregnancies and later, riskier and more costly abortions."

Fey called this a "game changer."

But, upending 45 years of federal policy enraged pro-life Republicans.

"There are non-starters. There are game enders," said Rep. Chuck Fleischmann, R-Tenn., about DeLauro's maneuver.

"This is a real red line for the Republican Conference," observed Rep. Tom Cole, R-Okla., the top GOPer on the House Appropriations Committee.

House Speaker Nancy Pelosi, D-Calif., tipped her hand on the Hyde Amendment at a December, 2020 press conference.

"Way before I was in Congress the Hyde Amendment was there. I was thinking, 'How can we get rid of that?' So it's long overdue, getting rid of it, in my view," said Pelosi.

She forecast that the Democratic House would craft a bill to torpedo the Hyde Amendment in the coming year.

But the annual appropriations process in Congress is a complicated path. It was historically significant that the Appropriations Committee and full House halted the Hyde Amendment. But then there is the Senate. And, annual spending bills have to clear two rounds of filibusters with 60-vote thresholds each. So despite the House action, few believe that ending the Hyde Amendment will ever survive the Senate.
If you are surprised that Pelosi and Company are attempting to end the Hyde Amendment, then you have not been paying attention to "The Party of Death".
Prior to 1973, abortions were allowed in some states but restricted or almost banned in others. Every state legislature made their own decision on whether to allow abortions and under what circumstances.  There was no Federal Law in regards to abortion.   Then, in 1973, the U.S. Supreme Court gave us Roe v. Wade. It declared a Texas anti-abortion statute unconstitutional and, in doing so, affected abortion laws in many other states.
For any low  information voters who might be reading, I present the following summary:
Jane Roe was an unmarried and pregnant Texas resident in 1970. Texas law made it a felony to abort a fetus unless "on medical advice for the purpose of saving the life of the mother." Roe filed suit against Wade, the district attorney of Dallas County, contesting the statue on the grounds that it violated the guarantee of personal liberty and the right to privacy implicitly guaranteed in the First, Fourth, Fifth, Ninth, and Fourteenth Amendments. In deciding for Roe, the Supreme Court invalidated any state laws that prohibited first trimester abortions.

"We … acknowledge our awareness of the sensitive and emotional nature of the abortion controversy, of the vigorous opposing views, even among physicians, and of the deep and seemingly absolute convictions that the subject inspires." — Justice Blackmun (1973), majority opinion in Roe v. Wade
When you talk to Far Left Democrats about this stopping of a beating heart, they will  claim that, a human fetus is "just a clump of cells". 
From the scientific perspective, Dr. Carlo Bellieni, in his book "Dawn of the I: Pain, Memory, Desire, Dream of the Fetus," says:
As soon as it is born, the child shows in a scientifically demonstrable way that it recognizes its mother's voice and distinguishes it from that of a stranger. Where has he learned that voice other than in the maternal womb?

There are also direct proofs. For example, we register how the movements and cardiac frequency of the fetus vary if we transmit unexpected sounds through the uterine wall. And we see that at first the fetus is startled, then it gets used to it, just like we do when we hear something that does not interest us.

In fact, the scientific evidence is immense. We cannot understand how it can be thought that it becomes a person at a certain point, perhaps when coming out of the uterus.

From the physical point of view, at the birth very little really changes: Air enters the lungs, the arrival of blood from the placenta is interrupted, the type of circulation of blood in the heart changes, and not much more.

As I often say, only blind faith in magic arts or some strange divinity can lead one to think that there is a "human" quality leap at a given moment — certainly not science.
Several years ago, then-President Obama, who was brushing away tears on Tuesday Morning on behalf of limiting the Second Amendment Rights of American Citizens, said the following,
Look, I got two daughters — 9 years old and 6 years old. I am going to teach them first about values and morals, but if they make a mistake, I don't want them punished with a baby. I don't want them punished with an STD at age 16, so it doesn't make sense to not give them information.
My question for Speaker Pelosi and the rest of the Democrat Elite, is:
When do children stop being a "punishment" and start being precious lives to shed tears over?
Is it simply a matter of "Political Expediency"?
Until He Comes,
KJ
DONATIONS ARE WELCOME AND APPRECIATED.
Make a one-time donation
Make a monthly donation
Make a yearly donation
Choose an amount
Or enter a custom amount
$
---
Your contribution is appreciated.
Your contribution is appreciated.
Your contribution is appreciated.
Donate
Donate monthly
Donate yearly
FoxNews.com reports that
House Speaker Nancy Pelosi tapped progressive firebrand Rep. Alexandria Ocasio-Cortez for a new House committee she formed to address wealth inequality in America.

Pelosi, D-Calif., on Thursday praised the New York Democrat's commitment to "addressing generational disparities" and "increasing worker power" in naming her to the new Select Committee on Economic Disparity and Fairness in Growth.

Rep. Jim Himes, D-Conn., will chair the panel designed to tackle the gap between America's top CEOs and worker pay, with Pelosi calling the widening chasm a "historic picture of injustice."

The committee is charged with studying and recommending proposals for making the economy fairer and ensuring more Americans have opportunities.

Ocasio-Cortez, the author of the Green New Deal and the federal jobs guarantee, praised the job of the committee Wednesday, saying "this is an extremely important moment."

She highlighted her work on the Financial Services Committee and said she hopes the new committee will examine traditional assumptions about the economy.

"One of the things that would be interesting for us to examine is that we should probably revisit some of the basic macroeconomic assumptions about the U.S. economy and not take for granted that inflation is due to one thing or another, or that full employment is impossible in the United States of America," Ocasio-Cortez said at a news event for the new committee, adding that she wants to ensure that "every American has a dignified job."

Aside from Ocasio-Cortez and Himes, the other Democrats Pelosi appointed to the committee are Reps. Marcy Kaptur of Ohio, Gwen Moore of Wisconsin, Vicente Gonzalez of Texas, Pramila Jayapal of Washington, Angie Craig of Minnesota and Sara Jacobs of California.
"wealth inequality"?
Are we still in America?
Gentle reader, if you doubted me before when I have told you that the Democrats are fully embracing Marxism, doubt no longer.
Why is this happening? How did we get here?
Back in the 60s, President Lyndon Johnson (whose big hand I once shook, at his ranch, as a little boy, after his presidential term) and the Democrats, brought forth a plan, called "the Great Society". It was decided, in order to ensure that everyone would have an equal opportunity in America, that Uncle Sugar would step in to fill in the gaps.
Two seminal pieces of legislation were passed.
First, the Civil Rights Bill that JFK promised to sign, before his assassination, was passed into law. This Act banned discrimination based on race and gender in employment and ending segregation in all public facilities.
It also helped to cement in stone, American Minorities' loyalty to the Democratic Party, which continues to this day.
The second bill that LBJ signed into law was the sweeping ECONOMIC OPPORTUNITY ACT OF 1964. It created the Office of Economic Opportunity whose stated purpose was to attack the roots of American poverty. A Job Corps was then established to provide vocational training.
A preschool program designed to help disadvantaged students arrive at kindergarten ready to learn, named HEADSTART, was then established. Then came VOLUNTEERS IN SERVICE TO AMERICA (VISTA), which was set up as a domestic Peace Corps. Schools in impoverished American regions would now receive volunteer teaching attention. Federal funds were sent to struggling communities to attack unemployment and illiteracy.
What Johnson told Americans, as he campaigned in 1964, was that the establishment of this "Great Society" was going to eliminate the problems of America's poor.
It had the opposite effect.
The Great Society created a dependent class, which, instead of diminishing as it's members joined the workforce, increased from generation to generation, relying on the federal government to provide their every need.
Uncle Sugar became Mother, Father, Preacher, and Doctor to generations of Americans. This "plantation mentality" continues to this day.
Instead of moving forward, by exercising the self-reliance that Dr. Martin Luther King, Jr. preached so well, the people I saw, while working in a State Employment Office, were content on being "taken care of" by Uncle Sugar, as if being held down by their own poor, miserable circumstance, was a good thing.
Since August of 2014, the results of LBJ's "Great Society" have been the lead story in seemingly, every television newscast, on every newspaper front page, and on every internet news/political website.
But, I digress…
On a Sunday, in October of 2008, outside of Toledo, Ohio, Democratic Presidential Nominee Obama met a plumber named Joe Wurzelbacher. Joe, who owned his own plumbing company, dared to ask Obama about his proposed tax hikes. In fact, he told Obama that he did not want to pay higher taxes, he was already paying enough. Obama told him,
Now, I respect the disagreement. I just want you to be clear – it's not that I want to punish your success – I just want to make sure that everybody who is behind you – that they've got a chance at success too."

…I think when you spread the wealth around, it's good for everybody.
Evidently, the "fairness" Obama sought was only the prelude to what we are witnessing under the Presidential Administration of poor ol' demented Joe Biden.
And, so, in the name of "Social Justice", "the Far Left DEmocratic Members of the House of Representatives are on a quest to replace the Engine of Capitalism which built this nation into a World Power with "Democratic Socialism", a form of Marxism, a THEORY which has failed in every country in which it has been tried.
No Individual Achievement allowed.
No American Exceptionalism to ever be spoken off.
No individuality allowed in the Proletariat.
Welcome to the USSA, "komrades!"
Until He Comes,
KJ
DONATIONS ARE WELCOME AND APPRECIATED
Make a one-time donation
Make a monthly donation
Make a yearly donation
Choose an amount
Or enter a custom amount
$
---
Your contribution is appreciated.
Your contribution is appreciated.
Your contribution is appreciated.
Donate
Donate monthly
Donate yearly
Just as Vladimir Lenin used the Bolsheviks to overthrow the Russian Government, so the Far Left or "Justice Democrats" are quite willing to use gangs who have arrived here illegally for their own purposes.
FoxNews.com reports that
Rep. Alexandria Ocasio-Cortez, D-N.Y., led a group of her House Democratic colleagues in a letter to federal immigration officials demanding an overhaul of immigration policies and objecting to gang members in the country illegally being targeted for deportation.

Ocasio-Cortez and 34 of her Democratic colleagues sent a letter to Department of Homeland Security (DHS) Secretary Alejandro Mayorkas and Immigration and Customs Enforcement (ICE) director Tae Johnson, calling on them to change immigration policies that rely on the US's "discriminatory legal system."

The lawmakers claim an interim enforcement memo issued by ICE "does not adequately protect the liberty interests of asylum seekers" and presumes an illegal migrant — including those convicted of aggravated felonies —to be a "border security and enforcement and removal priority."

"This blanket presumption will effectively mean detaining an untold number of people who have fled persecution," the lawmakers wrote.

Additionally, the letter claims the "definition of an aggravated felony" is a "relic of the racist War on Drugs" and that the "category has been interpreted to include many state drug misdemeanors."

"'Aggravated felonies' as a category have been designed to ensure that people have as few rights as possible to fight detention and deportation," Ocasio-Cortez and her colleagues wrote.

"Moreover, we are concerned that the memorandum only requires ICE officers have a 'good faith belief' that someone has an aggravated felony conviction even while acknowledging that such a determination is 'a complex question,'" they continued.

The lawmakers also claimed the memo "invites racial profiling" by making a migrant who has been convicted of actively or intentionally participating in gang activity a "public safety enforcement and removal priority."

They claimed that leaving ICE agents to determine whether someone has been convicted of being involved in gang activity or an aggravated felony "should not be left to an officer's discretion or 'good faith belief.'"

"It is well documented that law enforcement's practices of labelling people as gang-involved is often faulty, based on arbitrary and racist factors, and not subject to due process," the lawmakers claimed.

"We are in a moment of racial reckoning in this country, with communities across the country calling for an end to mass incarceration and racist policing," the group continued. "It is time to end the carceral approach to immigration, which relies on these same flawed systems."

The letter was signed by multiple progressive lawmakers, including "Squad" members Reps. Rashida Tlaib, D-Mich., Ayanna Pressley, D-Mass., and Jamaal Bowman, D-N.Y.

Additionally, Rep. Carolyn Maloney, D-N.Y., signed onto the letter after Justice Democrats — a group linked to Ocasio-Cortez — backed far-left candidate Rana Abdelhamid in a primary attempt.

DHS did not immediately respond to Fox News' request for comment.
Yeah. Leave those poor widdle gang members alone.
They dindu nuffin.
Sheesh.
So, just what is this "Justice Democrats" Group all about?
According to their website,
Justice Democrats is recruiting and supporting progressive Democrats all over the country, starting with Congress. We're working to transform the Democratic Party while building independent power. We do this by running primary challengers against out-of-touch Democratic incumbents and organizing to hold the party accountable to our issues.
So, who is the "Money Man" behind the Justice Democrats"?
I will give you three guesses and the first tow don't count.
Per MikeHuckabee.com,
"Members linked to Soros-funded digital media asked Ocasio-Cortez to run for office," the report states, "which guarantees she would get favorable news coverage by a media network that reaches almost 300 million people monthly." Well, we know it was Justice Democrats that recruited her to run for office, so this suggests a strong connection.

The report goes on to confirm that connection, saying that "one member of the Soros-funded media, Cenk Uygur, also founded one of the two political groups responsible for asking Ocasio-Cortez to run, Justice Democrats, whose goal is to get Sanders-like politicians elected to Congress." Sanders, as in socialist. (Our understanding is that Uygur is no longer officially with JD, due to some #MeToo issues regarding his treatment of women in the workplace.)

The DCNF story also links favorable news coverage by "Soros-linked digital media" to AOC's win in the Democratic primary, which, of course, meant an automatic win in the heavily Democratic district. The other organization mentioned in this report, Brand New Congress, had essentially the same people involved.

According to the Media Research Center, "[George] Soros funds nearly every major left-wing media source in the United States. Forty-five of those are financed through his support of the Media Consortium…The list is predictable — everything from Alternet to the Young Turks." The Young Turks is Cenk Uygur's YouTube channel, so that must be the "Soros-linked digital media" mentioned by DCNF.

So, there you go. Is George Soros involved? OF COURSE he is!
When the Caravans from The Triangle Area started heading to "el Norte" during the Trump Presidency, I wrote an article describing how Soros was one of the funders of that little enterprise.
I am certain that he is still funding it.
So, adding 1 + 1 together, if Soros is involved with Justice Democrats-supported push to allow the Mexican and South American Gangs to run rampant in out Sovereign Nation from the time they leave their home countries to the time they illegally enter America…shouldn't he be held responsible for the damage that he is doing to our country?
Oh, wait.
There I go thinking logically again.
I forgot
We are experiencing the third Presidential Term of Barack Hussein Obama.
Anything foes.
Welcome to the jungle.
Until He Comes,
KJ
DONATIONS ARE WELCOMED AND APPRECIATED.
Make a one-time donation
Make a monthly donation
Make a yearly donation
Choose an amount
Or enter a custom amount
$
---
Your contribution is appreciated.
Your contribution is appreciated.
Your contribution is appreciated.
Donate
Donate monthly
Donate yearly
"President Roosevelt clearly had the right to send to the United States Senate and the United States Congress a proposal to pack the court. It was totally within his right to do that. He violated no law. He was legalistically, absolutely correct. "But it was a bonehead idea. It was a terrible, terrible mistake to make. And it put in question, if for an entire decade, the independence of the most-significant body … in this country, the Supreme Court of the United States of America." – Senator Joe Biden, 1983
FoxNews.com reports that
Democratic lawmakers are set to unveil legislation Thursday to expand the number of justices on the Supreme Court.

Sen. Ed Markey, D-Mass., and Reps. Jerry Nadler, D-N.Y., Hank Johnson, D-Ga., and Mondaire Jones, D-N.Y., will hold a press conference on Thursday to introduce the proposal on the steps of the Supreme Court.

Given their control of the White House and the Senate, the legislation could allow them to supersede the current conservative majority by "packing" the Court with liberal justices.

Spokespeople for the lawmakers' offices did not return Fox News' requests Wednesday night for further details.

The Intercept reported on Wednesday that the legislation will propose expanding the court to 13 justices, from nine.

The Supreme Court has had nine justices since the 19th century, though it is not required by the Constitution.

Sen. Ted Cruz, R-Texas, introduced legislation earlier this year that included a constitutional amendment to preserve the current number of sitting justices, as well as provisions prohibiting congress from passing legislation to expand the number.

Cruz first introduced that legislation in October, as some Democrats indicated an openness to expanding the size of the high court following the death of Ruth Bader Ginsburg.

Ginsburg's vacancy was filled by Donald Trump-appointee Amy Coney Barrett, marking Trump's third appointment to the Supreme Court. Justice Barrett also tilted the ideological power balance of the court in favor of conservatives 6 to 3.

Democrats often attribute part of that shift in the court to the fact that then-Sen. Majority Leader Mitch McConnell, R-Ky., refused to consider Merrick Garland – nominated by President Barack Obama in 2016 – to fill a vacant seat during an election year. That seat, belonging to Antonin Scalia, was eventually filled by conservative Justice Neil M. Gorsuch.

Trump also appointed Justice Brett Kavanaugh.

…Biden has previously opposed the idea of court-packing. However, he said in the fall that he intended to set up a bipartisan commission to study Supreme Court reforms.

This week, the president signed an executive order forming the "Presidential Commission on the Supreme Court of the United States" to analyze the merits of proposed reforms.
The Democrats desperately want to pack the court so that, like all fascist governments before them, they can rule with impunity.
For the last several decades, and especially during the Obama Administration, the Liberals of the Democratic Party  relied upon Judicial Activism to overturn the will of the American People and to "get their way" on matters of political and societal importance.
Sometimes they won and sometimes they lost.
A big win for the Democrats was the Supreme court ruling allowing gays to get married.
It was taken to the courts by the Democrats after American Citizens voted not to allow gay marriage in their states. Liberal Judicial Activist Judges, some gay themselves, began striking down the referendums passed in individual states, finally leading to a ruling by the United States Supreme Court.
During the Trump Administration, Judicial Activists attempted to thwart some of the actions taken of behalf of the American People by our President, such as their attempts to stop the Travel Ban, designed to keep those who would seek to do Americans harm out of our Sovereign Nation.
According to Founding Father Alexander Hamilton, in the following Federalist Paper, Americans have nothing to fear from the Judiciary when they act alone. It's when they act in concert with others, such as Liberal Politicians in Congress, that Americans need to be afraid.
From The Federalist #78
Whoever attentively considers the different departments of power must perceive, that, in a government in which they are separated from each other, the judiciary, from the nature of its functions, will always be the least dangerous to the political rights of the Constitution; because it will be least in a capacity to annoy or injure them. The Executive not only dispenses the honors, but holds the sword of the community. The legislature not only commands the purse, but prescribes the rules by which the duties and rights of every citizen are to be regulated. The judiciary, on the contrary, has no influence over either the sword or the purse; no direction either of the strength or of the wealth of the society; and can take no active resolution whatever. It may truly be said to have neither FORCE nor WILL, but merely judgment; and must ultimately depend upon the aid of the executive arm even for the efficacy of its judgments.
As the 2022 Midterm Elections loom in the distance, we, as Americans, must remember that the Majority Party in both houses of Congress and the President are the ones who will shape our Judicial System for decades to come.
That is why we must get out and vote when the time comes.
However, what we can do right now, is let our Republican Representatives and Senators know that not only must they hold the line on keeping the Supreme Court just the way it is, they also must sway at least 3 "Moderate Democratic Representatives to vote with them.
If the Republicans do not prevent the Democrats' attempt to pack the Supreme Court, our Judiciary will change from one which interprets and enforces the Constitution to one which rewrites and ignores it, while ensuring that Democrats remain in power in  Washington, D.C. in perpetuity. 
This must not be allowed to happen.
We must, once again, rise up, speak out, and let the Democrat Elite know that we are not going to allow them to "radically change" our Sovereign Nation, like we did on November 8, 2016.
Our future as a Constitutional Republic depends on it.
Until He Comes,
KJ
DONATIONS ARE WELCOME AND APPRECIATED.
Make a one-time donation
Make a monthly donation
Make a yearly donation
Choose an amount
Or enter a custom amount
$
---
Your contribution is appreciated.
Your contribution is appreciated.
Your contribution is appreciated.
Donate
Donate monthly
Donate yearly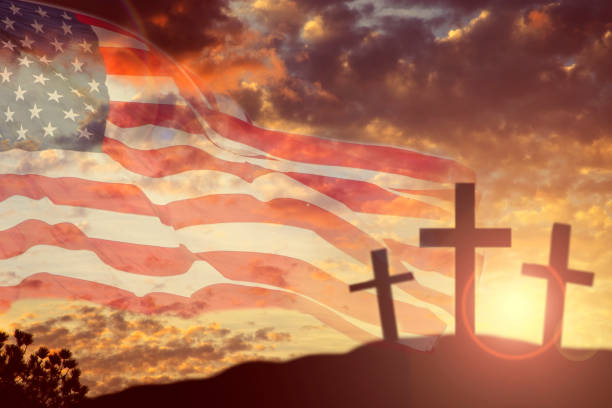 I cannot say this more emphatically—for people, for businesses, and for ministries of faith, the Equality Act is a threat to life as we know it in our nation today. It's a real game-changer. – Rev. Franklin Graham
The Democrat-controlled House of Representatives this past week passed "The Equality Act", a piece of legislation which they had previously passed in 2019. Only this time, they named it The "For The People" Act.
ChristianPost.com reported before it passed that
The wide-reaching Equality Act championed by Democrats would put the hiring practices of faith-based organizations in "jeopardy" and will create additional religious freedom concerns for Christian schools, churches and ministries, a prominent legal nonprofit argues.

Alliance Defending Freedom officials last Friday detailed the implications of the Equality Act, legislation backed by President Joe Biden that would codify discrimination protections based on sexual orientation and gender identity into federal law.

The legal organization, which has won several religious freedom cases before the U.S. Supreme Court in recent years, warned those watching an online webinar that the Equality Act could widen the definition of public accommodation in a way that could put faith-based institutions at risk.

Senior Counsel Gregory Baylor said that the bill, which passed the Democrat-controlled House in 2019, "dramatically expands" the scope of what constitutes a place of public accommodation.

"Under the law we have right now, it's actually not that many entities: it's restaurants, it's hotels, it's means of transportation," he explained.

According to Baylor, supporters of the Equality Act want to expand the definition of public accommodation to include a "much, much broader category of organizations," including "nonprofit entities like shelters and food banks."

"The way that they've written it doesn't rule out the possibility that a religious school or even a church in some of its functions might be deemed to be a place of public accommodation," he continued.

…Noting that many religious organizations have policies that reflect their beliefs about marriage, sexual morality and distinction between the sexes, Baylor warned that the Equality Act "puts all of those in jeopardy."

"There is some concern that even a church could be deemed a place of public accommodation" if it opens its facilities "for an event that's open to the public," Baylor stated.
This coming from the same Congress in which a member had a sexual relationship with a Chinese Spy named Fang Fang.
But, other than that, they're outstanding Moral Arbiters.
Sheesh.
This push to allow "Transgendered" Americans to invade women's restrooms in public places, is a logical (at least , using the convoluted logic of Liberals) next step, following SCOTUS ruling which overturned the will of the voters, in the overwhelming majority of states, legalizing "Gay Marriage".
However, per usual, the hubris of the Political Minority in America, known as Liberals, precluded them from foreseeing the massive blowback that they have received, in regards to this latest attempt by them to make up a new "Constitutional Right".
One of the arguments that Liberals have been countering the objections to their ludicrous demand with for quite a while now, is the fact that Europe has had Unisex Public Restrooms in place for years.
While that is true, what they fail to mention, is the fact that those restrooms all have PRIVATE stalls, which a common area to wash your hands, after you "finish your business".
They also neglect to mention the fact that the decades-long degeneration of Morality and Virtue across Europe has lead to the current chaos being wrought by "immigrating" Muslims, who have set up Sharia Law in Europe. The same laws which call for the public execution of homosexuals in Muslim Countries.
What Modern American Liberals still fail to grasp is the concept of American Individualism, a concept strengthened by our American Faith and Traditional Values System, concepts which trace all the way back to our nation's birth, set in place by our nation's Founding Fathers.
Modern Liberals seem to have great difficulty comprehending the role which Christianity, the "Faith of Our Fathers", the professed faith of 75% of Americans, per Gallup, played and plays in this Grand Experiment, known as the United States of America.
Why have Liberals ratcheted up their anti-Christian Vitriol and Negativity since January 21, 2009?
During the Obama Administration, there was a concerted and very visible effort to limit the role that Christianity plays in the day-to-day lives of average Americans.
And now, after installing their demented old puppet, Joe Biden as POTUS, Democrats believe that the "State" can now become America's Moral Arbiter.
This was already done, decades ago, in Europe, and now, they are suffering the consequences of their actions.
The Christian Post published an article a few years ago reporting that
The Church of England is reportedly considering plans to keep some historic village churches across the country opened only on holy days such as Christmas and Easter due to population shifts and the ever-growing decline in attendance and church membership.

A major 66-page report by the CofE's Church Buildings Review Group noted that many churches are no longer sustainable, and that about one in four parishes have fewer than 10 regular worshipers.

The report proposes turning some parishes into "festival churches" in order to ease the financial burden, suggesting that they will only be used for key dates on the religious calendar, or occasions such as marriage and funerals.

Festival churches are only one of the widespread changes proposed by the review group, which says it is focused on "securing spiritual and numerical growth and serving the common good."

"We believe that — apart from growing the church — there is no single solution to the challenges posed by our extensive responsibility for part of the nation's historic heritage," the group added.

The CofE has had to deal with sharp decline over the past 30 years, as reported in May by NatCen Social Research.

The group's Social Attitudes survey found that 40 percent of the British population identified as Anglicans in 1983, but that number is down to only 17 percent in 2014. Presently only 8.5 million Britons identify as Anglicans, the survey said.

People of no religious faith now make up close to half of the population in Britain, or 49 percent, which is up from their 31 percent count in 1983.

With the steady rise of immigration, the rise of non-Christian faiths has also been well documented, with Islam making up close to 5 percent of all Britons in 2014, up from 0.5 percent in 1983.
Why are Modern American Liberals so focused on removing, or, at the very least, marginalizing, America's Christian Heritage, as found in our System of Traditional Values and Beliefs?
Well, as is usually my wont, I have been doing some "reckoning" about this.
It seems to this ol' Southern Boy, living here in the Heartland, that America's Christian Heritage and the very real fact of His influence in building and shaping America's growth into the greatest country on the face of God's Green Earth, not only stifles and interferes with Modern Liberals' "anything goes", "share the wealth", "hive-mind", "man is his own god" Political Ideology, but the reality of God's very existence, somewhere deep in their miserable, bitter psyches, scares the mess out of them.
Why else would they be trying so hard to fight against the influence of Someone Whom they really don't believe in?
I see them every single day on the television, on the Internet, on Facebook Political Pages, posting stupid meme (a picture with words on it) after stupid meme, attempting to make fun of The Great I Am and those of us who have given our lives to Him.
They are so hateful, and filled with such bitterness, that it is difficult to engage them in "conversation".
Perhaps, somewhere in their back of their minds, all of these Modern American Liberals, realize that they are fighting a losing battle.
Christianity continues to thrive in America, despite their best efforts.
America was built upon a Solid Rock.
To ignore our nation's Faith-Based Founding and Heritage is to live in purposeful ignorance.
As President Ronald Reagan said,
If we ever forget that we are One Nation Under God, then we will be a nation gone under.
And, as Hebrews 13:8 tells us,
Jesus Christ is the same yesterday and today and forever.

Regardless of the ongoing Political Machinations by Modern American Liberals to tear asunder the Moral fabric of the nation for the "Good of the State" and the propagation of the "Hive-Mind", the God of Abraham, who brought our Founding Fathers to this Land, will have the Final Word.
He always does.
Until He Comes,
KJ