FoxNews.com reports that
House Speaker Nancy Pelosi tapped progressive firebrand Rep. Alexandria Ocasio-Cortez for a new House committee she formed to address wealth inequality in America.

Pelosi, D-Calif., on Thursday praised the New York Democrat's commitment to "addressing generational disparities" and "increasing worker power" in naming her to the new Select Committee on Economic Disparity and Fairness in Growth.

Rep. Jim Himes, D-Conn., will chair the panel designed to tackle the gap between America's top CEOs and worker pay, with Pelosi calling the widening chasm a "historic picture of injustice."

The committee is charged with studying and recommending proposals for making the economy fairer and ensuring more Americans have opportunities.

Ocasio-Cortez, the author of the Green New Deal and the federal jobs guarantee, praised the job of the committee Wednesday, saying "this is an extremely important moment."

She highlighted her work on the Financial Services Committee and said she hopes the new committee will examine traditional assumptions about the economy.

"One of the things that would be interesting for us to examine is that we should probably revisit some of the basic macroeconomic assumptions about the U.S. economy and not take for granted that inflation is due to one thing or another, or that full employment is impossible in the United States of America," Ocasio-Cortez said at a news event for the new committee, adding that she wants to ensure that "every American has a dignified job."

Aside from Ocasio-Cortez and Himes, the other Democrats Pelosi appointed to the committee are Reps. Marcy Kaptur of Ohio, Gwen Moore of Wisconsin, Vicente Gonzalez of Texas, Pramila Jayapal of Washington, Angie Craig of Minnesota and Sara Jacobs of California.
"wealth inequality"?
Are we still in America?
Gentle reader, if you doubted me before when I have told you that the Democrats are fully embracing Marxism, doubt no longer.
Why is this happening? How did we get here?
Back in the 60s, President Lyndon Johnson (whose big hand I once shook, at his ranch, as a little boy, after his presidential term) and the Democrats, brought forth a plan, called "the Great Society". It was decided, in order to ensure that everyone would have an equal opportunity in America, that Uncle Sugar would step in to fill in the gaps.
Two seminal pieces of legislation were passed.
First, the Civil Rights Bill that JFK promised to sign, before his assassination, was passed into law. This Act banned discrimination based on race and gender in employment and ending segregation in all public facilities.
It also helped to cement in stone, American Minorities' loyalty to the Democratic Party, which continues to this day.
The second bill that LBJ signed into law was the sweeping ECONOMIC OPPORTUNITY ACT OF 1964. It created the Office of Economic Opportunity whose stated purpose was to attack the roots of American poverty. A Job Corps was then established to provide vocational training.
A preschool program designed to help disadvantaged students arrive at kindergarten ready to learn, named HEADSTART, was then established. Then came VOLUNTEERS IN SERVICE TO AMERICA (VISTA), which was set up as a domestic Peace Corps. Schools in impoverished American regions would now receive volunteer teaching attention. Federal funds were sent to struggling communities to attack unemployment and illiteracy.
What Johnson told Americans, as he campaigned in 1964, was that the establishment of this "Great Society" was going to eliminate the problems of America's poor.
It had the opposite effect.
The Great Society created a dependent class, which, instead of diminishing as it's members joined the workforce, increased from generation to generation, relying on the federal government to provide their every need.
Uncle Sugar became Mother, Father, Preacher, and Doctor to generations of Americans. This "plantation mentality" continues to this day.
Instead of moving forward, by exercising the self-reliance that Dr. Martin Luther King, Jr. preached so well, the people I saw, while working in a State Employment Office, were content on being "taken care of" by Uncle Sugar, as if being held down by their own poor, miserable circumstance, was a good thing.
Since August of 2014, the results of LBJ's "Great Society" have been the lead story in seemingly, every television newscast, on every newspaper front page, and on every internet news/political website.
But, I digress…
On a Sunday, in October of 2008, outside of Toledo, Ohio, Democratic Presidential Nominee Obama met a plumber named Joe Wurzelbacher. Joe, who owned his own plumbing company, dared to ask Obama about his proposed tax hikes. In fact, he told Obama that he did not want to pay higher taxes, he was already paying enough. Obama told him,
Now, I respect the disagreement. I just want you to be clear – it's not that I want to punish your success – I just want to make sure that everybody who is behind you – that they've got a chance at success too."

…I think when you spread the wealth around, it's good for everybody.
Evidently, the "fairness" Obama sought was only the prelude to what we are witnessing under the Presidential Administration of poor ol' demented Joe Biden.
And, so, in the name of "Social Justice", "the Far Left DEmocratic Members of the House of Representatives are on a quest to replace the Engine of Capitalism which built this nation into a World Power with "Democratic Socialism", a form of Marxism, a THEORY which has failed in every country in which it has been tried.
No Individual Achievement allowed.
No American Exceptionalism to ever be spoken off.
No individuality allowed in the Proletariat.
Welcome to the USSA, "komrades!"
Until He Comes,
KJ
DONATIONS ARE WELCOME AND APPRECIATED
Make a one-time donation
Make a monthly donation
Make a yearly donation
Choose an amount
Or enter a custom amount
$
---
Your contribution is appreciated.
Your contribution is appreciated.
Your contribution is appreciated.
Donate
Donate monthly
Donate yearly
FoxNews.com reports that
President Biden was mocked for "saying the quiet part out loud" on Wednesday when he admitted at the outset of his press conference in Geneva he would only be calling on reporters from a prepared list.

"I'll take your questions, and as usual, folks, they gave me a list of the people I'm going to call on," Biden told the press following his anticipated meeting with Russian President Vladimir Putin. Observers wondered whether the "they" Biden referred to was his communications team.

"How is this acceptable?" asked Rep. Greg Steube, R-Fla.

"Embarrassing," Steve Guest, special advisor for communications for Sen. Ted Cruz, R-Texas, tweeted.

Social media users agreed that the president had "said the quiet part out loud."

"They won't let him take questions from anyone other than Democrat activists in the media," another user claimed.

Fox News contributor Joe Concha contrasted Biden's admission with Putin's earlier press conference, which lasted over an hour and showed "no signs of stopping."

Biden has often relied on pre-approved lists for press conferences. At his first formal press conference as president in January, most of the questions he took were from reporters that were pre-selected by his team.

"A White House handler is calling on reporters by name and by outlet one-by-one to ask Biden a question, unlike Trump who called on reporters as the [spirit] moved him," Real Clear News reporter Philip Wegmann noted at the time, comparing Biden to his predecessor.

Then in March, Biden was seen consulting a "cheat sheet" that appeared to show the pictures and news outlets of journalists who attended his news conference, some of whom had a circled number next to their photos.

The president has also taken some heat for not holding more press conferences, a criticism White House Press Secretary Jen Psaki pushed back on in her seemingly softball interview with CNN's Brian Stelter by claiming Biden "takes questions several times a week." Psaki has also admitted that she advises the president against taking impromptu questions.
Even though I was at work during yesterday's meeting of the Sleepy Joe Admiration Society, I was able to keep up through the use of that marvelous invention, the cell phone.
I caught bits and pieces of the actual presser and it went just as every American with common sense thought that it would: softball questions being lobbed at a dementia-riddled, confused, doddering old man who was appointed POTUS, as he called upon reporters from a predetermined list.
The days of an objective national news media are long gone.
Today's Main Stream Media are servants of the Democrat Elite…minions, if you will, like those in the "Despicable Me" movies…not too bright but slavishly devoted to their masters.
Just as the MSM viewed it as their jobs to make President Donald J. Trump's time as POTUS a living Hell, so do they believe that they are Biden's "Hospice Aides", whose job is to make his days in office as comfortable and stress-free as possible.
They are running interference, along with Biden's Handlers and the Democrat Elite, putting out propaganda about the mental and physical health of Biden in an effort to hide the actual, ugly truth of his deteriorating condition.
If you do not believe me, then take a look at the Tweets of Jennifer Rubin, the "Professional Blogger" who writes op eds for The Washington Post.
They are like reading an old Superman comic book where he travels to Bizarro World, where everything is "bass-ackwards".
Liberals like Rubin and the reporter who said that Biden was "knocking it out of the park so far" need to put down the bong and join us hard-working average Americans who see Biden for the poor excuse for a President that he really is.
For them to start complaining about their treatment now, after they helped the Democrats literally appoint him into office, is very funny, when you consider that the MSM knew that Joe Biden was mentally-impaired when they worked to get him elected President.
It is even funnier when you consider that Biden blew up at a CNN Reporter, yesterday, as alluded to in the above Tweet.
Dementia is an ugly thing.
It was bad enough we we just had to suffer through San Fran Nan's dementia, much less a President of the United States of America who is fighting it…and losing terribly as was witnessed around the world again yesterday.
Putin and the rest of our nation's enemies are laughing their butts off.
Until He Comes,
KJ
DONATIONS ARE WELCOME AND APPRECIATED.
Make a one-time donation
Make a monthly donation
Make a yearly donation
Choose an amount
Or enter a custom amount
$
---
Your contribution is appreciated.
Your contribution is appreciated.
Your contribution is appreciated.
Donate
Donate monthly
Donate yearly
"We went from detain-and-remove to catch-and-release. We went from having border security that was the envy of the world to a lawless border that is now pitied around the world. Biden and Harris have handed control of our border over to cartels, criminals, and coyotes. Drug dealers, MS-13 gang members, human smugglers, sex traffickers, and the criminal elements of the world now have free reign. Hospitals and schools are getting crushed and public health is being sacrificed all in service of a radical left anti-borders agenda. Our brave border agents and courageous ICE officers have been illegally stopped from doing their jobs. Our Nation is now one giant sanctuary city where even dangerous criminals are being cut loose and set free inside the U.S interior on a daily basis." – Former President Donald J. Trump, June 15, 2021
FoxNews.com reports that
Former President Donald Trump is scheduled to visit the U.S.-Mexico border with Texas Gov. Greg Abbott at the end of the month, which he described on Tuesday as an "unmitigated disaster zone."

The president said in a press release that he had accepted Abbott's invitation to visit the "decimated" border, a deteriorating situation that he attributed to the Biden administration's decisions to reverse many of his immigration policies.

"Biden and Harris have handed control of our border over to cartels, criminals, and coyotes. Drug dealers, MS-13 gang members, human smugglers, sex traffickers, and the criminal elements of the world now have free reign," Trump said in a statement. "What Biden and Harris have done, and are continuing to do on our border, is a grave and willful dereliction of duty."

Abbott previously told Fox News in an interview that later this week he will unveil the state's plans to build a border wall in an attempt to finish what the former president started.

"We will continue that process of building the border wall in addition to these other strategies that we will use to make sure that anybody coming here will understand Texas is the wrong state to come into," Abbott said.

President Biden signed an executive order on his Inauguration Day pausing construction on the border wall project spearheaded by Trump. The White House also ended the former administration's national emergency declaration at the border shortly after taking over, in addition to terminating a number of other measures like the "Remain in Mexico" policy.

Vice President Kamala Harris recently drew criticism from members of her own party during her first trip to Guatemala and Mexico since she was tasked with addressing the "root causes" of the immigration crisis at the end of March.

During a press conference with Guatemalan President Alejandro Giammattei, Harris warned migrants not to make the "dangerous trek" to the U.S. border where they would be turned away.

Harris' comments come as the U.S. battles a surge in migrant encounters at the U.S. border, which totaled more than 180,000 in May, according to data from U.S. Customs and Border Protection.

She and the president have yet to visit the U.S. border, though Harris told Univision in an interview last week that she planned to do so. She declined to give a date when asked.
Our Southern Border is a disaster…and, Kamala Harris is not to blame for it.
This is Joe Biden's fault…100%.
He is the President and the buck stops with him.
By putting VP Harris "in charge" of the border situation, Biden's handlers sought to take some of the spotlight and blame away from Biden.
Harris is unlikable to begin with. Her inactivity regarding the border crisis is just making an already-tarnished public image worse.
Biden and his Handlers are the ones allowing the chaos at our Southern Birders.
The Far Left Democrats want an influx of undereducated illegal immigrants to come into our Sovereign Nation.
They, like the product of Liberal-staffed colleges before them, are easier to mold and deceive.
It is the same logic which caused Vladimir Lenin to approach the barbaric Bolsheviks and Mensheviks to help him overthrow the Czar of Russia and usher in the "glorious period of enlightenment and social justice" known as the Russian Revolution.
Of course, you know that while I was writing the statement above, I had my tongue firmly planted in my cheek.
Lenin suckered the masses into believing that the political theory which he was championing would bring about a land of milk and honey, where every man would have what he needed to be happy, healthy, and prosperous.
Instead, what Marxism, which has failed in every country in which it has been tried, brought to the poor peasants of Russia was more poverty and even less individual freedom than what they had experienced under the Czar's rule.
The Democrats are so desperate to change our country's government from a Constitutional Republic to the "glory" of Democratic Socialism that they are willing to bring thousands of Covid-19-positive illegals across our Southern Border.
Their plan kills two birds with one stone:
It gives them more "foot soldiers" and it will re-infect America with the Chinese Coronavirus, causing more lockdowns and the opportunity for Democrats to grab more power and gain more control of American Citizens.
Thank God that Texas has a strong governor, like Governor Abbott, to stand up against an out-of-control Presidential Administration.
And, a Former President like Donald J. Trump, who is not afraid to shine the spotlight on the disaster happening at our Southern Border.
I miss having a strong American President.
Until He Comes,
KJ
DONATIONS ARE WELCOME AND APPRECIATED.
Make a one-time donation
Make a monthly donation
Make a yearly donation
Choose an amount
Or enter a custom amount
$
---
Your contribution is appreciated.
Your contribution is appreciated.
Your contribution is appreciated.
Donate
Donate monthly
Donate yearly
How do you tell a communist? Well, it's someone who reads Marx and Lenin. And how do you tell an anti-Communist? It's someone who understands Marx and Lenin. – President Ronald Reagan
FoxNews.com reports that
As American educational institutions continue to be called into question, a North Korean defector fears the United States' future "is as bleak as North Korea" after she attended one of the country's most prestigious universities.

Yeonmi Park has experienced plenty of struggle and hardship, but she does not call herself a victim.

One of several hundred North Korean defectors settled in the United States, Park, 27, transferred to Columbia University from a South Korean university in 2016 and was deeply disturbed by what she found.

"I expected that I was paying this fortune, all this time and energy, to learn how to think. But they are forcing you to think the way they want you to think," Park said in an interview with Fox News. "I realized, wow, this is insane. I thought America was different but I saw so many similarities to what I saw in North Korea that I started worrying."

Those similarities include anti-Western sentiment, collective guilt and suffocating political correctness.

Yeonmi saw red flags immediately upon arriving at the school.

During orientation, she was scolded by a university staff member for admitting she enjoyed classic literature such as Jane Austen.

"I said 'I love those books.' I thought it was a good thing," recalled Park.

"Then she said, 'Did you know those writers had a colonial mindset? They were racists and bigots and are subconsciously brainwashing you.'"

It only got worse from there as Yeonmi realized that every one of her classes at the Ivy League school was infected with what she saw as anti-American propaganda, reminiscent to the sort she had grown up with.

"'American Bastard' was one word for North Koreans" Park was taught growing up.

"The math problems would say 'there are four American bastards, you kill two of them, how many American bastards are left to kill?'"

She was also shocked and confused by issues surrounding gender and language, with every class asking students to announce their preferred pronouns.

"English is my third language. I learned it as an adult. I sometimes still say 'he' or 'she' by mistake and now they are going to ask me to call them 'they'? How the heck do I incorporate that into my sentences?"

"It was chaos," said Yeonmi. "It felt like the regression in civilization."

"Even North Korea is not this nuts," she admitted. "North Korea was pretty crazy, but not this crazy."

After getting into a number of arguments with professors and students, eventually Yeonmi "learned how to just shut up" in order to maintain a good GPA and graduate.

In North Korea, Yeonmi Park did not know of concepts like love or liberty.

"Because I have seen oppression, I know what it looks like," said Yeonmi, who by the age of 13 had witnessed people drop dead of starvation right before her eyes.

"These kids keep saying how they're oppressed, how much injustice they've experienced. They don't know how hard it is to be free," she admonished.

"I literally crossed through the middle of the Gobi Desert to be free. But what I did was nothing, so many people fought harder than me and didn't make it."

Park and her mother first fled the oppressive North Korean regime in 2007, when Yeonmi was 13 years old.

After crossing into China over the frozen Yalu River, they fell into the hands of human traffickers who sold them into slavery: Yeonmi for less than $300 and her mother for roughly $100.

With the help of Christian missionaries, the pair managed to flee to Mongolia, walking across the Gobi Desert to eventually find refuge in South Korea.

In 2015 she published her memoir "In Order to Live," where she described what it took to survive in one of the world's most brutal dictatorships and the harrowing journey to freedom.

"The people here are just dying to give their rights and power to the government. That is what scares me the most," the human right activist said.

She accused American higher education institutions of stripping people's ability to think critically.

"In North Korea I literally believed that my Dear Leader [Kim Jong-un] was starving," she recalled. "He's the fattest guy – how can anyone believe that? And then somebody showed me a photo and said 'Look at him, he's the fattest guy. Other people are all thin.' And I was like, 'Oh my God, why did I not notice that he was fat?' Because I never learned how to think critically."

"That is what is happening in America," she continued. "People see things but they've just completely lost the ability to think critically."

Witnessing the depth of American's ignorance up close has made Yeonmi question everything about humanity.

"North Koreans, we don't have Internet, we don't have access to any of these great thinkers, we don't know anything. But here, while having everything, people choose to be brainwashed. And they deny it."

Having come to America with high hopes and expectations, Yeonmi expressed her disappointment.

"You guys have lost common sense to degree that I as a North Korean cannot even comprehend," she said.

"Where are we going from here?" she wondered. "There's no rule of law, no morality, nothing is good or bad anymore, it's complete chaos."

"I guess that's what they want, to destroy every single thing and rebuild into a Communist paradise."
Yup.
That is exactly what they want.
Saul Alinsky's "Rules for Radicals", a favorite of the 60s counter culture, was on the reading list of the 44th President of the United States, Barack Hussein Obama, and his First Secretary of State and Failed 2016 Democratic Party Presidential Candidate, Hillary Rodham Clinton.  Let's look at rule #8 – rule #13:
8. Keep the pressure on with different tactics and actions, and utilize all events of the period for your purpose.

9. The threat is usually more terrifying than the thing itself.

10. The major premise for tactics is the development of operations that will maintain a constant pressure upon the opposition.

11. If you push a negative hard and deep enough, it will break through into its counterside.

12. The price of a successful attack is a constructive alternative.

13. Pick the target, freeze it, personalize it, and polarize it.
It's very apparent from what happened on America's college campuses during Obama's and Trump's Presidency that somebody had read Alinsky's book.
In American Politics, as far as anybody can remember, that is still alive and kicking, you have had those of a political ideology who were Pro-American and Gung Ho about all the things that this country stands for. And, on the other side, you had those of a political ideology who criticized everything that America stood for, and still stands for, to this day.
From those who believed that Communism would be great for America back in the 1950s, to those in the 1960's, who wanted to "tune in, turn on, and drop out", and spit on our returning Servicemen, to those of the 1970s who were naive pacifists like their President, Jimmy Carter, to those in the 1980s, who were part of the "Me Generation", to those whom we call "Progressives" (a misnomer) or "Modern Liberals" in our present generation, including Former President Barack Hussein Obama, current "installed" President Joe Biden and all of the Democrat Party minions, there has always been a minority segment of American Society, who despise everything that this land, which was given us by the Almighty and was fought for and died for by those before us, stands for, while they reap all the benefits of America the Beautiful.
As I have written, during Obama's two terms as President, America suffered under a "Tyranny of the Minority".
Ands now, we are beginning to suffer through that same nightmare with Obama's marionette, Joe Biden, occupying the Oval Office.
Like Obama, Biden owes everything that he is to the benevolence and largess of America and her people.
Just like King Barack The First did, Biden is proving that he is president of some of the people, not all of the people.
And, those of us, whom his failing political ideology does not appeal to, are considered unworthy to study at not only Ivy League Universities, but all Liberal-run Universities throughout the country.
It is time for our Republican Congressmen and women and each one of us, as American, to deal with this situation head on.
Or, as the late Fred Thompson, in his great role as Admiral Josh Painter, in "The Hunt for Red October" said,
This business will get out of control. It will get out of control and we'll be lucky to live through it.
I have a couple of suggestions as to how to deal with this situation:
Don't back down. 
As a parent or someone looking at Universities to attend, do not support those who do not allow Conservative thought on campus.
It is time to stop the Marxist Indoctrination going on in the halls of our Academic Institutions.
Until He Comes,
KJ
DONATIONS ARE WELCOME AND APPRECIATED.
Make a one-time donation
Make a monthly donation
Make a yearly donation
Choose an amount
Or enter a custom amount
$
---
Your contribution is appreciated.
Your contribution is appreciated.
Your contribution is appreciated.
Donate
Donate monthly
Donate yearly
FoxNews.com reports that
A "passionate" Alabama TV anchor and former college football player who broke the infamous Bill Clinton tarmac meeting with then-Attorney General Lorreta Lynch died Saturday, according to reports and his employer.

Christopher Sign, 45, was found dead Saturday morning by Hoover police in his Scout Terrace home, according to Al.com. The death is being investigated as a suicide, Hoover Lt. Keith Czeskleba said, according to the outlet.

"Chris was a tremendous leader in our newsroom," wrote ABC 33/40 on Saturday in tribute.

"He worked with our reporting staff on a daily basis, but also worked behind the scenes with the I-Team and with news managers on coverage of major events. You were very likely to get an email from him with a story idea in the middle of the night. He was passionate about journalism and showed it each and every day as he pushed himself and his colleagues to be the best."

Sign had three boys with his wife Laura, according to the local ABC affiliate.

"Our deepest sympathy is shared with Christopher's loving family and close friends," said ABC 33/40 vice president and general manager in a statement.

"We have lost a revered colleague who's indelible imprint will serve forever as a hallmark of decency, honesty and journalist integrity," he added. "We can only hope to carry on his legacy. May his memory be for blessings."

The Dallas-area native had in 2017 returned to Alabama to anchor the ABC station's evening news show, after working for a TV station in Phoenix. While there, Sign broke the major 2016 presidential campaign news that former President Clinton in June 2016 met at Sky Harbor Airport with Lynch while the attorney general was investigating former Secretary of State Hillary Clinton's use of an private email server.

Sign, who played offensive lineman at Alabama in the 1990s, wrote a book about the encounter named "Secret on the Tarmac."
The Main Street Media is reporting Mr. Sign's death as a "suicide".
Do you remember that "Tarmac Meeting" between Former President Bill "Bubba" Clinton and Attorney General Loretta Lynch which happened on June 27, 2016?
That meeting occurred just hours before Department of Justice Officials filed a motion in federal court seeking a 27-month delay in producing correspondence between former Secretary of State Hillary Clinton's four top aides and officials with the Clinton Foundation and Teneo Holdings, a closely allied public relations firm that Bill Clinton helped launch.
The next morning I wrote,
"Now, why would someone as smart as Bill Clinton, the former president of United States of America comma and attorney general Loretta Lynch, have a meeting that has such an appearance of impropriety?"
At the time, I thought that there were several possibilities.
Looking back on it, I believe that it is patently clear why Bubba met with AG Lynch in that jet idling on the tarmac.
FoxNews.com reported some additional information about that clandestine meeting in an article posted on December 1, 2017…
The revelation last year of an unorthodox tarmac meeting between former President Bill Clinton and then-Attorney General Loretta Lynch set off a frenzied scramble at the FBI to track down the source, newly released documents show. 

Conservative watchdog group Judicial Watch, which on Thursday released 29 pages of FBI emails related to the 2016 meeting, said the messages show officials were more concerned about the leak than the substance of the report. 

"These new FBI documents show the FBI was more concerned about a whistleblower who told the truth about the infamous Clinton-Lynch tarmac meeting than the scandalous meeting itself," Judicial Watch President Tom Fitton said in a statement. 

The FBI initially claimed it had no documents pertaining to the meeting, until uncovering the files later turned over to Judicial Watch. 

The watchdog group, in releasing the files, said FBI officials sent a flurry of emails after the meeting was reported in New York's Observer.

One email sent from an unidentified FBI account on July 3, 2016 said, "We need to find that guy" and bring him or her before a supervisor. Another said the source should be banned from working security details. 

Officials speculated that the source of the leak was a Phoenix police officer. One official said they contacted the Phoenix office and would try to "stem any further damage." 

One official, in a July 2 email, said the article represented a "breach in security protocol" and the Phoenix division would be pressured to "identify the source of the breach." 

Judicial Watch said all names on the emails were redacted and there is no documentation showing concern over the meeting itself.

The tarmac meeting fueled Republican complaints at the time that Lynch had improperly met with the husband of an investigation subject, just before the probe into Hillary Clinton's personal email use was completed with no charges filed.

Fired FBI Director James Comey, in Senate testimony, described the tarmac meeting as problematic. The tarmac meeting came days before Comey held a news conference informing the media that Hillary Clinton would not be charged.

Comey in July 2016 said Clinton was "extremely careless" in handling classified and other emails on the servers but recommend no criminal charges — a conclusion Lynch accepted.

Lynch later expressed regret that she sat down with Bill Clinton while his wife was under federal criminal investigation, a chance encounter she acknowledged "cast a shadow" on the public's perception of a case bound to influence the presidential campaign.

"I certainly wouldn't do it again," Lynch said of the meeting.
Well, gosh, gentle readers. I wonder why the FBI was more worried about the source of the leak than they were about the impropriety of the meeting, itself?
Well, duuuuh.
It's because the FBI had orchestrated it with the Clintons.
It was a strategy session.
And now, the Broadcast Journalist who had the temerity to report on that clandestine meeting is dead from an apparent suicide.
It certainly is strange how many people within the Clintons' "Sphere of Influence" have would up that way.
It certainly makes one stop and think, doesn't it?
Until He Comes,
KJ
DONATIONS ARE WELCOME AND APPRECIATED.
Make a one-time donation
Make a monthly donation
Make a yearly donation
Choose an amount
Or enter a custom amount
$
---
Your contribution is appreciated.
Your contribution is appreciated.
Your contribution is appreciated.
Donate
Donate monthly
Donate yearly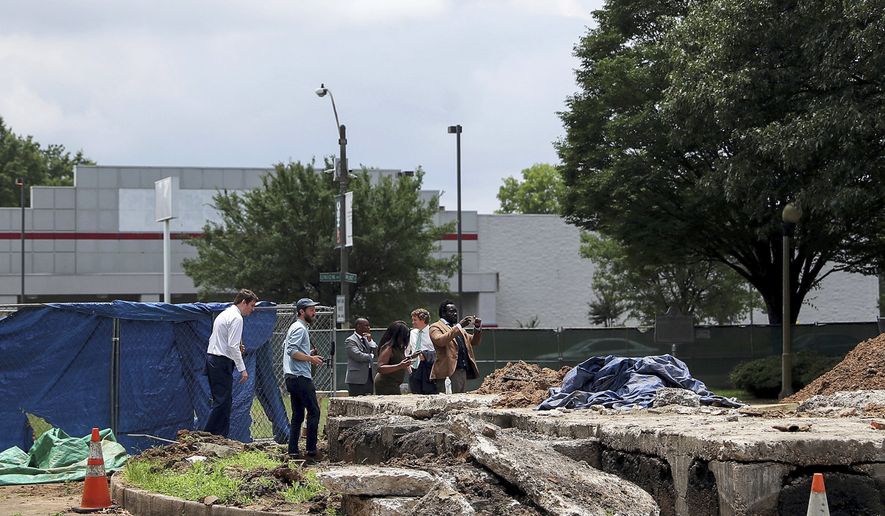 …After the Culture Jihadists finish culturally cleansing the Southern States — they'll be showing up in your neighborhood — to destroy any painting, statue, monument, film or book they find offensive. – Todd Starnes
WREG.com reports that
The remains of Gen. Nathan Bedford Forrest and his wife have been removed from Health Sciences Park in Memphis, where they had been interred since the early 20th century.

The remains were discovered Monday, June 7 at 9:01 a.m., said Van Turner with Memphis Greenspace.

"We would hope that the example showed here with the safe removal of the monuments and the safe removal of the remains will serve as an example of what we can do to move this city forward," said Turner, a Shelby County commissioner who called it "a great day for Memphis."

They are currently in an undisclosed location, said Lee Millar with the Sons of Confederate Veterans.

Members of the Forrest family were present for the removal, and a licensed funeral director was in charge of the process. A public announcement was not made.

"We wanted to do this in a very reverent manner to honor the general and his wife," Millar said.

| Crews begin work to remove Nathan Bedford Forrest's statue pedestal, remains from Memphis park →

Memphis Greenspace, the nonprofit that was granted ownership of the former city-owned Forrest Park, along with the Sons of Confederate Veterans, which is taking responsibility for the remains and monument, joined city officials to make the announcement Friday.

A large statue of Forrest was removed from the park at 9:01 p.m. on Dec. 20, 2017 after the city transferred ownership of the park to a nonprofit. The pedestal supporting it remained until workers began removing it several days ago.

About eight feet under the pedestal were the tombs of the former Confederate general and Ku Klux Klan leader, along with his wife. Forrest died in 1877 and was originally buried in Elmwood cemetery before the remains were moved and the monument built on Union Avenue in the early 20th century.

The remains will be relocated to Columbia, Tennessee.

Removal was complicated both by COVID-19, which held up the legal process because courts were closed, and because no one knew precisely where the remains were buried. Old burial records were used to find the location.

"From there it became more like an archaeological excavation site, so that we could preserve the remains and get them removed safely and in a dignified way," said funeral director Brent Taylor.

Forrest's casket was intact; his wife's had deteriorated so a new casket was provided. A Victorian cradle was also found.

Turner said the park, formerly known as Forrest Park, will host a Juneteenth Festival in a few days. He said the plan for the park is for it to be "just a park" for now, without any symbolism.

Memphis Greenspace also removed a monument to Confederate President Jefferson Davis from Memphis Park downtown.
As a 62-year-old resident of the Memphis Area, I have borne witness to the governmental mismanagement and resulting decay and degeneration of what was once one of the friendliest places in the country to live.
There are still friendly people in Memphis, but, chances are, they work in Memphis and are living in the suburbs, as I do.
The mass exodus of Memphis taxpayers started when Memphis Mayor Willie Herenton, who occupied that office from 1991-2008, told taxpayers of a Caucasian persuasion, if they did not like the way he was running the city, they could leave.
So, they did.
Since then, violent crime in Memphis has steadily risen, to the point where some suburban husbands will not allow their families to enter Memphis during the day or night.
On February 6, 2013, the Majority-Black-Democrat Memphis City Council renamed three Confederate-themed parks to prevent some State Legislators from blocking such name changes.
The council passed a resolution to immediately rename Confederate Park and Jefferson Davis Park in downtown Memphis and Nathan Bedford Forrest Park, which lies just a few miles away. The vote was 9-0 with three members abstaining.
As of 2021, Memphis is the third most dangerous city in the United States of America, per NeighborhoodScout.com.
It must have been those Confederate Statues' fault…it just HAS to have been the fault of the General and his wife…maybe even, his horse.
It has to have been.
Otherwise, the people who have been responsible for the descent of "The City of Good Abode" into Detroit South, where black Americans are being murdered every night of the week, would have to be held responsible for their own actions.
And we can't have that, now…
Can we?
By the way, what those who desecrated the remains of the General don't want you to dwell on is the fact that the property formerly known as Forrest Park was sold for $1 in a scam that involved several Memphis and Shelby County Officials.
Does this mean that we can dig up their relatives who have passed away and "relocate" them, too, if we find them to be "offensive"?
Just asking.
But, I digress…
It is time for the Memphis City Council to quite worrying about offending somebody or not be seen as being "politically correct" and to start worrying about the fact that Memphis has too much violent crime, which is affecting the city's revenue in innumerable ways.
But, by gosh, by golly, now that the Memphis City Council has gotten rid of the General and Mrs. Forrest, decades of poor Democratic Stewardship will magically disappear and all of Memphis' problems will be solved.
…And, I'm actually a blonde 22-year old Dallas Cowboy Cheerleader named "Buffy".
If the City Council actually believes that parks named after Confederate soldiers, historical statues, and solemn gravesites are the reason that Memphis, Tennessee has regressed from being an annual "City Beautiful Award" Winner to a city that is the Third Most Dangerous City in America, then I believe that they have their heads lodged firmly up a dark and lonely place.
At this rate, they might as well leave their heads where they are, because they are certainly not using them to think.
Here's a serious question:
When the Woke Political Activists and Politicians have finished removing any American History involving the Confederacy…whose family will they dig up next because they are offended?
YOURS?
Until He Comes.
KJ
DONATIONS ARE WELCOME AND APPRECIATED.
Make a one-time donation
Make a monthly donation
Make a yearly donation
Choose an amount
Or enter a custom amount
$
---
Your contribution is appreciated.
Your contribution is appreciated.
Your contribution is appreciated.
Donate
Donate monthly
Donate yearly
FoxNews.com reports that
Amid increased scrutiny of Black Lives Matter co-founder Patrisse Cullor's lavish spending, including her reported purchases of multiple homes totaling upward of $3 million and the installation of fencing and an electric gate around one of those homes, the original ten BLM chapters are demanding more accountability and transparency from the BLM global network.

The BLM infighting comes on the heels of Cullors announcing she would step down from her role as the BLM foundation executive director as questions surrounding her finances swirled. Cullors, however, denied that her decision to resign had anything to do with that controversy, insisting she had planned to step away for more than a year.

But Cullors' move to step down is not enough to satisfy a growing number of BLM chapters' demand for change within the organization. Referring to initial calls for more transparency and accountability from the "BLM 10," the name for the ten original BLM chapters, a new group, deemed the "BLM 10 Plus" is now speaking out.

"The number of chapters that have aligned in support of our statement has nearly doubled. Some of these chapters have made their own statements echoing not only our call to accountability but also our experiences as we sought transparency, democracy, and internal transformation for years," a statement released by the BLM 10 Plus on Friday reads.

"The BLM 10 Plus continues the call for transparency and most importantly, for principled accountability in movement infrastructures. The issues we've highlighted within the Black Lives Matter movement are not unique to this group or to people of color. Grassroots movements have been co-opted across the globe and it is our intention to be a part of the collective creating processes based on integrity so that we, nor any other activist or advocate, encounters these avoidable issues in the future," the statement continues.

Among the most notable names joining forces with the BLM 10 Plus is Michael Brown Sr., the Ferguson, Missouri father of 18-year-old Michael Brown who was fatally shot by a White police officer in 2014.

According to the BLM 10 Plus, backlash that boiled over in November with a public statement critical of how BLM was being run resulted in the names of chapters that voice disagreement being removed from the BLM Global Network website.

All of this comes just days after the BLM Global network reiterated its commitment to the "on-the-ground grassroots work of organizers, chapters, and communities around the world."

"Over the past six months, BLM Grassroots has created a process for onboarding new chapters that will nourish our collective vision for Black freedom. Together we will build, grow, and expand while harnessing the wisdom learned over the past 8 years," the BLM Global network said.

"As we work to bring these new chapters into the fold worldwide, we are resolute in our commitment to Black liberation and to principled struggle. Now is the time to fortify our deep roots while strengthening new relationships and strategic work."

BLM 10 Plus and the BLM Global Network did not return Fox News' request for comment.
All of those who are involved in this organization are nothing but "useful idiots".
According to an article on Breitbart.com…
The co-founder of the Black Lives Matter (BLM) movement, Patrisse Cullors, was the protégé of a communist-supporting domestic terrorist for over a decade, spending years training in political organizing and absorbing the radical Marxist-Leninist ideology which shaped her worldview.

Eric Mann, who mentored Cullors for over a decade in community organizing, was a member of radical-left militant groups: Students for a Democratic Society and the Weather Underground, which bombed government buildings and police stations in the 1960s and 1970s.

In a newly resurfaced video from 2015, Black Lives Matter co-founder Patrisse Cullors reveals that she and her fellow BLM founders are "trained Marxists."

In the video, Cullors is interviewed by Jared Ball of the Real News Network and discusses the direction of the BLM movement.

"The first thing, I think, is that we actually do have an ideological frame. Myself and Alicia in particular are trained organizers," she said. "We are trained Marxists. We are super-versed on, sort of, ideological theories. And I think that what we really tried to do is build a movement that could be utilized by many, many black folk."

In previous interviews in 2018, while promoting her then-new book titled, "When They Call You a Terrorist: A Black Lives Matter Memoir," Cullors describes her introduction to and affinity for Marxist ideology.

In an interview with Democracy Now!, Cullors describes how she became a trained organizer with the Labor/Community Strategy Center, calling it her "first political home" and the center's director, Eric Mann, her personal mentor.

She told The Politic that it was there that she was trained from her youth and grew as a leader.
BLM believes in destroying the traditional American Nuclear Family. The proof can be found on their official website, BlackLivesMatter.com…
We are guided by the fact that all Black lives matter, regardless of actual or perceived sexual identity, gender identity, gender expression, economic status, ability, disability, religious beliefs or disbeliefs, immigration status, or location.

We make space for transgender brothers and sisters to participate and lead.

We are self-reflexive and do the work required to dismantle cisgender privilege and uplift Black trans folk, especially Black trans women who continue to be disproportionately impacted by trans-antagonistic violence.

We build a space that affirms Black women and is free from sexism, misogyny, and environments in which men are centered.

We practice empathy. We engage comrades with the intent to learn about and connect with their contexts.

We make our spaces family-friendly and enable parents to fully participate with their children. We dismantle the patriarchal practice that requires mothers to work "double shifts" so that they can mother in private even as they participate in public justice work.

We disrupt the Western-prescribed nuclear family structure requirement by supporting each other as extended families and "villages" that collectively care for one another, especially our children, to the degree that mothers, parents, and children are comfortable.

We foster a queer‐affirming network. When we gather, we do so with the intention of freeing ourselves from the tight grip of heteronormative thinking, or rather, the belief that all in the world are heterosexual (unless s/he or they disclose otherwise).

We cultivate an intergenerational and communal network free from ageism. We believe that all people, regardless of age, show up with the capacity to lead and learn.

We embody and practice justice, liberation, and peace in our engagements with one another.
On May 5, 2015, Black Economist and Conservative Pundit, Dr. Thomas Sowell, published the following observation in an op ed about racial division…
You cannot take any people, of any color, and exempt them from the requirements of civilization — including work, behavioral standards, personal responsibility and all the other basic things that the clever intelligentsia disdain — without ruinous consequences to them and to society at large.

Non-judgmental subsidies of counterproductive lifestyles are treating people as if they were livestock, to be fed and tended by others in a welfare state — and yet expecting them to develop as human beings have developed when facing the challenges of life themselves.

One key fact that keeps getting ignored is that the poverty rate among black married couples has been in single digits every year since 1994. Behavior matters and facts matter, more than the prevailing social visions or political empires built on those visions. [Emphasis mine.]
If the Democrat Elite, like Sleepy Joe Biden and "Heels Up" Kamala Harris, along with those who are still rioting in our major cities, and all other Modern American Liberals, both black and white, Democrat and Republican, in Municipal, State, and National Leadership Positions, would focus their angst and "concern" on the society-altering, continuing dissolution of the Black Family Unit and work instead toward the restoration of the Black Family Unit, instead of attempting to blame our city's police officers and average Americans for the violence in our streets, perhaps the stifling defeatism of the cycle of Generational Poverty and Crime, and the violence it brings, would eventually be a thing of the past, or greatly diminished, anyway.
Then, I wouldn't be awakened every morning, by the Local News in Memphis, to stories about Black Americans killing each other, or mobs of Black Teenagers beating up innocent people.
And American Families could actually go to events in Democrat-run American Cities without being afraid of being robbed, beaten, raped, or killed..
Until He Comes,
KJ
DONATIONS ARE WELCOME AND APPRECIATED.
Make a one-time donation
Make a monthly donation
Make a yearly donation
Choose an amount
Or enter a custom amount
$
---
Your contribution is appreciated.
Your contribution is appreciated.
Your contribution is appreciated.
Donate
Donate monthly
Donate yearly
Check this out…
FoxNews.com reports that
Rep. Rashida Tlaib, D-Mich., issued a strong rebuke of House Speaker Nancy Pelosi and Democratic leadership for their statement calling out fellow Squad member Rep. Ilhan Omar for her comments involving Israel.

"Freedom of speech doesn't exist for Muslim women in Congress," Tlaib tweeted Thursday shortly after Pelosi and Democratic leaders issued a statement critical of Omar. "The benefit of the doubt doesn't exist for Muslim women in Congress. House Democratic leadership should be ashamed of its relentless, exclusive tone policing of Congresswomen of color."

Tlaib and Omar were the first Muslim women elected to Congress in 2018 and, along with other members of the progressive Squad, have been more critical of Israel, especially during the recent 11-day conflict with Hamas that left more than 250 dead, the vast majority Palestinians.

The Squad rallied around Omar Thursday as fellow Democrats, including House leadership, have lined up to condemn Omar for comments they perceived as comparing U.S. and Israeli "war crimes" to actions by the Taliban and Hamas.

Pelosi and senior Democratic leaders issued a unified statement Thursday, denouncing Omar's comments.

"[T]here is no moral equivalency between the U.S. and Israel and Hamas and the Taliban," the Democratic leaders said Thursday.

The Democratic leadership said they "welcome" the "clarification" Omar released earlier in the day after the Minnesota Democrat was met with a flood of criticism.

"To be clear: the conversation was about accountability for specific incidents regarding those ICC (International Criminal Court) cases, not a moral comparison between Hamas and the Taliban and the U.S. and Israel," Omar said Thursday of her remarks.

"I was in no way equating terrorist organizations with democratic countries with well-established judicial systems," she added.

The immense backlash came after the congresswoman questioned Secretary of State Antony Blinken during a House Foreign Affairs Committee about ICC investigations into U.S. and Israeli actions in Afghanistan and the Palestinian territories.

She later posted a tweet of their exchange and said, "We have seen unthinkable atrocities committed by the U.S., Hamas, Israel, Afghanistan, and the Taliban. I asked @SecBlinken where people are supposed to go for justice."

A group of Democrats pounced on her comments as "offensive" and "misguided."

Omar initially defended her statements as asking legitimate questions about how war crime victims can get justice and called out her colleagues for piling on.

"It's shameful for colleagues who call me when they need my support to now put out a statement asking for 'clarification' and not just call," Omar said in a tweet early Thursday before her clarifying statement. "The islamophobic tropes in this statement are offensive. The constant harassment & silencing from the signers of this letter is unbearable."

The House Progressive Caucus also came to Omar's defense decrying how "a Black, Muslim woman in Congress" is routinely attacked and saying fellow Democrats should not "abet or amplify such divisive and bad-faith tactics."
A short while back, Rep. Tlaib advocated for the BDS Movement from the Floor of the House of Representatives.
So what is BDS?
Per their website bdsmovement.net,
Boycott, Divestment, Sanctions (BDS) is a Palestinian-led movement for freedom, justice and equality. BDS upholds the simple principle that Palestinians are entitled to the same rights as the rest of humanity.

Israel is occupying and colonising Palestinian land, discriminating against Palestinian citizens of Israel and denying Palestinian refugees the right to return to their homes. Inspired by the South African anti-apartheid movement, the BDS call urges action to pressure Israel to comply with international law.

BDS is now a vibrant global movement made up of unions, academic associations, churches and grassroots movements across the world. Thirteen years since its launch, BDS is having a major impact and is effectively challenging international support for Israeli apartheid and settler-colonialism.
Rep. Talib said this in May of 2019….
"There's always kind of a calming feeling, I tell folks, when I think of the Holocaust, and the tragedy of the Holocaust, and the fact that it was my ancestors — Palestinians — who lost their land and some lost their lives, their livelihood, their human dignity, their existence in many ways, have been wiped out, and some people's passports," Tlaib said on the podcast's most recent episode, published Friday. "And, just all of it was in the name of trying to create a safe haven for Jews, post-the Holocaust, post-the tragedy and the horrific persecution of Jews across the world at that time. And, I love the fact that it was my ancestors that provided that, right, in many ways, but they did it in a way that took their human dignity away and it was forced on them."
In case you do not remember, the night that Rep. Tlaib was sworn in as a member of the 116th Congress, she was videotaped vowing to impeach Former President Trump. This was shortly after she penned an op-ed for The Detroit Free Press outlining the case for impeachment.
The video showed Tlaib telling supporters.
"People love you and you win. And when your son looks at you and says: 'Momma, look you won. Bullies don't win.' And I said, 'Baby, they don't, because we're gonna go in there and we're gonna impeach the motherf***er.'"
Classy, huh?
Tlaib is a Black Muslim, born in America to parents of Palestinian descent.
As I have been writing over the last 11 years, Liberals are nothing if not predictable.
They view everything in terms of politics and race, not necessarily in that order.
For years now, I have referred to the intolerant political ideology of Modern American Liberals as "The New Fascism" because of their intolerance toward traditional Americans Faith and Values, including our relationship with our closest ally, Israel, since their birth as a country in 1948.
What we are seeing now, as regards the rampant anti-Semitism in the Far Left Democratic Party, which began under Former President Barack Hussein Obama, is a result of an amalgamation of the political philosophies of the special interest groups who have replaced average Americans as the Democrats' Voting Base.
Anti-Semitism is the norm in Marxism in all of its forms, including "Democratic Socialism".
Anti-Semitic groups tend to gravitate toward each other finding solace and kindred spirits in their shared hatred of the Jewish people.
For those of you who are old enough to have actually studied history before the Liberals started revising it, the world has bore witness to this phenomena before.
A socialist political party in a developed nation joined forces with Islamists before, based on their mutual hatred of Jews.
You may remember this. They were the National Socialist Party of Germany, otherwise known as the Nazis.
They caused the mass extermination of millions of innocent European Jews, the Holocaust which gives Congresswoman Tlaib "a calming feeling".
The political philosophies which the Modern Democrats are now embracing are the anti-thesis of whom they claim to be.
Average Americans are not fooled by the "Unity" Rhetoric spewed by Joe Biden and the Far Left Democrats..
Heck, they can not even keep their own political party unified.
Those who hate Americans, simply because they are Jewish, like those who hate the nation of Israel for the same reason, have already gone on record.
Those on the Left Side of the Political Spectrum bear the responsibility for the anti-Semitic violence which has plagued New York City and is beginning to rear its ugly head in other cities, as well,.
Unfortunately, all we are hearing from their leaders is support for a "country" which never existed.
Until He Comes,
KJ
DONATIONS ARE WELCOMED AND APPRECIATED.
Make a one-time donation
Make a monthly donation
Make a yearly donation
Choose an amount
Or enter a custom amount
$
---
Your contribution is appreciated.
Your contribution is appreciated.
Your contribution is appreciated.
Donate
Donate monthly
Donate yearly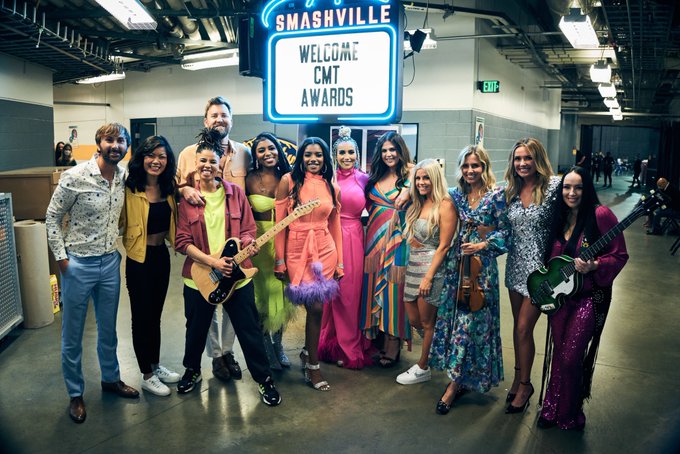 I miss "Hee Haw".
FoxNews.com reports that
The Country Music Television (CMT) Music Awards are here.

The star-studded event kicked off from Nashville, Tenn., Wednesday evening with a performance by Lady A. The trio was joined onstage by Carly Pearce and Lindsay Ell.

Ell stepped in after Gabby Barrett bowed out, citing "personal circumstances."

Cameras then took viewers to a farm where Chris Stapleton performed "Arkansas."

Following the two performances, hosts Kane Brown and Kelsea Ballerini took the stage. "After this year … I'm thirsty for a great party," Brown said.

"This is awesome. First of all, we're back and making music people," Kimberly Schlapman yelled, referring to the pandemic.

"I know you like drinking songs," Karen Fairchild added.

The award was presented by Trace Adkins and Taylor Lewan of the NFL's Tennessee Titans, who poked fun at country music "lingo" by asking Adkins what a dobro, diminished fifth and bluegrass is – refuting the expert's answers with silly jokes.

Lewan told Adkins that a diminished fifth was when a drinker has less whiskey than they expected and that a dobro is a friend who eats too much pizza.

Hailey Whitters then took the stage to sing her hit "Fillin' My Cup." Miranda Lambert also performed a stripped-down version of her hit "Tequila Does." She sang around a campfire alongside Jon Randall and Jack Ingram. Luke Combs also performed.

Linda Martell, who is one of the pioneering Black acts in country music and the first Black woman to perform solo at the Grand Ole Opry, received the CMT Equal Play Award.

Comedian Iliza Shlesinger took the stage next to poke fun at country music lyrics, particularly from some of the genre's top female artists.

She pointed out "violent" lyrics in songs from Carrie Underwood and Lambert, suggesting that a "CSI: Nashville" television show be developed based on songs like "Before He Cheats." The remark was a reference to the long-running CBS drama "CSI" and its spinoffs, which followed crime scene investigators.

The star presented the award for collaborative video of the year, which was given to Chris Young and Brown for their tune "Famous Friends."

The CMT Music Awards will honor acts in country music but will also share its stage with pop and R&B stars, including Gladys Knight, Pink, John Legend, Halsey, H.E.R. and Noah Cyrus.

Knight and Mickey Guyton will perform together and Stapleton and fellow guitar slayer H.E.R. are joining forces onstage at Wednesday's show celebrating the year's best country music videos.

Both Maren Morris and Barrett were originally set to perform at the CMT Awards but backed out.
By the way,, boys and girls.
Did y'all know that CMT encouraged their viewers to wear orange for "Gun Control"?
Needless to say, Country Music Fans, their core audience, are not complying.
SJW has now officially come to Modern "Country" Music.
The East Cost/Left Coast Power Brokers have done to Country Music exactly what they did to Classical Liberalism.
They have jettisoned Traditional American Faith and Values for a shallow hedonistic conflagration of drinkin', cheatin', partyin', and Liberal Politics, changing an entire music genre into something that it never was and was never meant to be.
On this Mississippi June Morning, just a few miles away from Graceland, the home of Elvis Presley, I sit here reflecting on the influence which actual Country Music had on my young life, growing up with my Mother and Daddy.
Every family, to this day, has rituals that they observe like clockwork.
Our Saturday Night Ritual was to eat homemade hamburgers, spaghetti, or crockpot beans off of TV trays and watch "Hee Haw", the syndicated country music variety show, out of Nashville, which starred Buck Owens, Roy Clark, and a "cast of thousands".
The snotty folks up in the Northeast Corridor and Hollyweird never could figure out what made that "hick show", that lasted 25 years, so popular.
After all, it was about traditional American Values, love of God and Country, respecting our American Musical Heritage, and featured talented performers who wrote songs, sang, played their own instruments, loved and appreciated their fans, and actually behaved like average Americans.
Plus, they had the good grace and common sense to keep their private lives, private.
At this time in our country's history, when morality has become relative and ethics situational, we find our hearts crying out to hear something that will soothe our troubled souls.
Instead, we find synthesized, mass-produced Pop Music and "so-called" Country Music, actually more Pop Music, manufactured in New York City (pronounced like they did in the old Pace Salsa Commercials), advocating meaningless one-night stands and encouraging the debasement of the human soul, instead of its ability to rise above any obstacle in its path that might hinder individual achievement.
With all of today's over-produced, under-written Pop and Country-Pop Music flooding the airwaves of both broadcast and satellite radio, Americans my age wonder where all the great Country Songwriters and Performers have gone to?
What is happening to country music reflects a lot about the culture we live in. Artists who actually lived what they sung about like Loretta Lynn, George Jones, Merle Haggard, Tammy Wynette, The Statlers, Jim Ed Brown, Porter Waggoner, Hank Williams, Jr., Randy Travis, Jeannie C. Riley, and Elvis Presley have been replaced by fashion models and wannabe rappers and rock stars.
Please don't get me wrong.
There are still Americans performing country music. Brad Paisley, Alan Jackson, Toby Keith, Reba McEntire, Martina McBride, Clint Black, and Brooks and Dunn,  among others, are still attempting to keep the spirit of Country Music alive.
However, in our culture of fast lives, fast food, and instant gratification, superficiality sells. That's how we got stuck for 8 long years with Barack Hussein Obama (mm mmm mmmm).
It is easier and more profitable for a record company to sell someone who looks good and can sing a little, or to release a country music album made by a fading rock star, than it is for them to market someone who is unbelievably talented and writes their own songs, but who resembles your next door neighbor.
What the heck do Gladys Knight and John Legend have to do with Country Music?
Remember the Bruce Springsteen and Van Morrison Country Music CD fiascos?
No? I don't blame you. I wouldn't admit it, either.
Can you imagine Hank Williams, Sr., Patsy Cline, or Buck Owens trying to get a record deal today?
I'm sorry Mr. Williams. Your vocalization is way too twangy and you drink way too much. "I Saw The Light"? What kind of song is that? A song about redemption? Get real. "I'm So Lonesome I Could Cry"? Who Cares? You're just not marketable.
Ms. Cline, we can't use you. You look like somebody's next door neighbor.

Mr. Owens, what is the "Bakersfield Sound" that you're talking about? That won't get any airtime in New York City. "Act Naturally"? That's a song? Next thing you know, you'll tell me that the Beatles will want to record it.
Now you know why Toby Keith formed his own record label.
The big recording companies like RCA Nashville and Arista are run like any other business. Executives are transferred from other cities and other divisions within the company and are judged to be successful by the amount of revenue they generate.
The decision was made several years ago to turn country music into pop music. Country Music started the transition from Kitty Wells to Taylor Swift and from George Jones to Kid Rock in an effort to claim a bigger share of the CD-buying public.
The disconnect arises when you take a genre that has traditionally sung about God, America, family, and heartache and try to make it about fashionistas, MTV, and shallow people with situational morality and ethics.
Just like the Liberal Politics of the outspoken harpies, the Dixie Chicks, it just doesn't work here in America's Heartland.
As we say in Dixie,
That dog don't hunt.
Alan Jackson and George Strait were prophets.
Nobody saw him running from sixteenth avenue
They never found the fingerprint or the weapon that was used
But someone killed country music, cut out its heart and soul
They got away with murder down on music row

The almighty dollar and the lust for worldwide fame
Slowly killed tradition and for that someone should hang
They all say not guilty, but the evidence will show
That murder was committed down on music row

For the steel guitars no longer cry and fiddles barely play
But drums and rock 'n' roll guitars are mixed up in your face
Old Hank wouldn't have a chance on today's radio
Since they committed murder, down on music row

They thought no one would miss it, once it was dead and gone
They said no one would buy them old drinking and cheating songs
Well I'll still buy 'em
Well there ain't no justice in it and the hard facts are cold
Murder's been committed, down on music row

Oh, the steel guitars no longer cry and you can't hear fiddles play
With drums and rock 'n roll guitars mixed right up in your face
Why, the hag, he wouldn't have a chance on today's radio
Since they committed murder down on music row
Why, they even tell the posse to pack up and go back home
There's been an awful murder down on music row

"Murder on Music Row". George Strait/Alan Jackson, 2000
Please excuse my grammar,
But, what the East and Left Coast Liberals have done to "Country Music" today, ain't just murder.
It's a MASSACRE.
Until He Comes,
KJ
DONATIONS ARE WELCOME AND APPRECIATED.
Make a one-time donation
Make a monthly donation
Make a yearly donation
Choose an amount
Or enter a custom amount
$
---
Your contribution is appreciated.
Your contribution is appreciated.
Your contribution is appreciated.
Donate
Donate monthly
Donate yearly
"I love all my students, but I will never lie to them regardless of the consequences," – Tanner Cross s
FoxNews.com reports that
Byron "Tanner" Cross, a physical education teacher, has won an initial battle with the Loudoun County Public Schools (LCPS), which placed him on leave after a controversial speech denouncing a proposed policy regarding gender.

In a letter Tuesday, Twelfth Circuit Judge James E. Plowman ordered LCPS to restore Cross' position as a physical education teacher at Leesburg Elementary School. The temporary injunction will allow Cross to maintain his job until Dec. 31, at which point the injunction will dissolve unless other orders are put in place.

Plowman argued that Cross was likely to succeed if his case was brought to trial, that the school district had adversely impacted his First Amendment rights, and that reinstating his job was within the "public interest."

Cross sparked an uproar last month when he told LCPS' school board that he wouldn't "affirm that a biological boy can be a girl and vice versa because it's against my religion. It's lying to a child, it's abuse to a child, and it's sinning against our God."

Just days after that speech, Cross was told in a letter not to come on the school's premises. The letter vaguely stated the school district was investigating "allegations that you engaged in conduct that has had a disruptive impact on the operations" of his school.

Plowman's letter rejected the school district's argument that it was suspending Cross not due to his speech, but because of the disruption it created.

"[T]he Court has found … that the disruption relied upon was insufficient," he wrote, adding that Cross' speech and religious content were "central" to LCPS' decision.

Plowman also argued that Cross' "interest in expressing his First Amendment speech outweigh the Defendant's interest in restricting the same and the level of disruption that Defendant asserts did not serve to meaningfully disrupt the operations or services of Leesburg Elementary School."

LCPS declined to comment. Alliance Defending Freedom (ADF), a religious liberty firm representing Cross, praised the ruling.

"Nobody should be punished for expressing concern about a proposed government policy, especially when the government invites comment on that policy," said ADF President and CEO Michael Farris.

"For that reason, we are pleased at the court's decision to halt Loudoun County Public Schools' retaliation against Tanner Cross while his lawsuit continues. Educators are just like everybody else — they have ideas and opinions that they should be free to express. Advocating for solutions they believe in should not cost them their jobs."

Plowman similarly held that Cross' comments constituted private and constitutionally protected speech.

Cross had referred to draft policy 8040, which required Loudoun staff to use preferred pronouns.

"LCPS staff shall allow gender-expansive or transgender students to use their chosen name and gender pronouns that reflect their gender identity without any substantiating evidence, regardless of the name and gender recorded in the student's permanent educational record," it read.

"School staff shall, at the request of a student or parent/legal guardian, when using a name or pronoun to address the student, use the name and pronoun that correspond to their gender identity. The use of gender-neutral pronouns are appropriate. Inadvertent slips in the use of names or pronouns may occur; however, staff or students who intentionally and persistently refuse to respect a student's gender identity by using the wrong name and gender pronoun are in violation of this policy."

Another proposed policy, 8350, stated that LCPS staff "shall allow gender-expansive and transgender students to participate in such activities in a manner consistent with the student's gender identity."

Tuesday's school board meeting exploded with parents and educators irate at the county for its actions towards Cross.

Many complained that LCPS was exceeding its authority and chilling speech. Some educators also spoke in support of Cross and his ideas.
With any liberal, as long as you believe what they believe, you're one of the smartest people in the room. However, as soon as you cross them, and stand up for your own Christian Heritage of Faith, you are labeled a stupid "Christianist" and/or an "intolerant", inbred hillbilly, as demonstrated by the Loudoun County School Board.
Additionally, after American voters in the majority of states got together to express their opposition to homosexual marriage through their right to vote, the Gay Mafia found a sympathetic (at the time) Supreme Court to rule that marriage is a "Civil Right", instead of a Holy Sacrament…a bond between a man and a woman, ordained by God.
The problem that Christians and Conservatives alike face is the fact that being Pro-homosexual marriage is the "cool" thing to be now.
Even if it is at the expense of the First Amendment.
For several decades now, the Democratic Party, relying on Far Left Ideologues or their own opinion as their "highest authority", have made a determined effort to eliminate the practice of American Christianity and the Traditional American Morality and Ethics which go with it from Everyday American Life, attempting to regulate Christians' role in American Society as remaining unseen and unheard from, worshiping in private, on Sunday mornings, only.
Or, as Actor and Professional Wrestler Dwayne "The Rock" Johnson would say, Modern American Liberals want American Christians to
Sit down, shut up, and know your role!
Unfortunately for them, Former President Donald J. Trump reinforced our rights as Americans to our Faith with an Executive Order early in his Presidency.
The First Amendment to the Constitution still holds.
Congress shall make no law respecting an establishment of religion, or prohibiting the free exercise thereof; or abridging the freedom of speech, or of the press; or the right of the people peaceably to assemble, and to petition the Government for a redress of grievances.
The spiritual battle raging between the influence of American Popular Culture and those seeking the Will of God in their lives, takes all the strength…and prayer, that Christians can muster.
Modern Liberals seem to have great difficulty comprehending the role which Our Creator, the God of Abraham, played and plays in this Grand Experiment, known as the United States of America.
Why are they so focused on removing America's Christian Heritage?
Well, as is usually my wont, I have been doing some "reckoning" about this.
It seems to this ol' Southern Boy, living here in the Heartland, that America's Christian Heritage and the very real fact of His influence in building and shaping America's growth into the greatest country on the face of God's Green Earth, not only stifles and interferes with Modern Liberals' "anything goes", "share the wealth", "hive-mind", "man is his own god", "boys can be girls and girls can be boys" Political Ideology, but the reality of God's very existence, somewhere deep in their miserable, bitter psyches, scares the mess out of them.
Why else would they be trying so hard to fight against the influence of Someone Whom they really don't believe in?
And, a second and final thought has occurred to me upon reviewing the situation of this brave school teacher who stood up for his faith.
Today's Far Left Democratic Party are nothing but a bunch of fools.
For…
The fool says in his heart, "There is no God." They are corrupt, they do abominable deeds; there is none who does good. – Psalms 14:1
Until He Comes,
KJ
DONATIONS ARE WELCOME AND APPRECIATED.
Make a one-time donation
Make a monthly donation
Make a yearly donation
Choose an amount
Or enter a custom amount
$
---
Your contribution is appreciated.
Your contribution is appreciated.
Your contribution is appreciated.
Donate
Donate monthly
Donate yearly