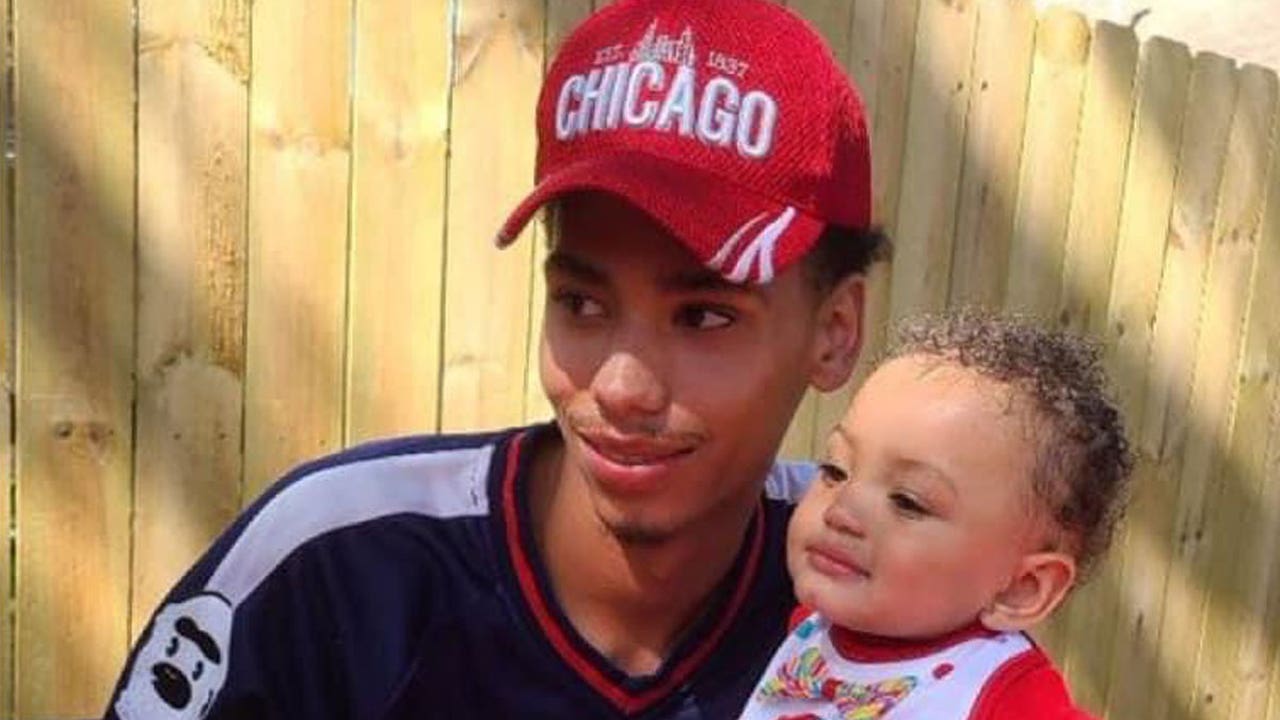 FoxNews.com reports that
Daunte Wright, the 20-year-old Black man shot by a police officer in a Minneapolis suburb Sunday afternoon, had an open warrant for his arrest related to an aggravated armed robbery attempt when he was killed, according to court records.

Wright and another man, identified as Emajay Maurice Driver, a high school acquaintance, had both been charged with first-degree aggravated robbery in a December 2019 incident in Osseso, Minn., Hennepin County District Court documents show.

According to the documents, Wright and Driver went to a party at an apartment in the 600 block of North Oaks Drive in Osseo – about 5 miles from Brooklyn Center, where Wright was fatally shot.

Around 2:30 a.m., two women at the home told Wright and Driver they needed to leave, but the two men said they did not have a ride, the documents say. The women reportedly allowed the Wright and Driver to spend the night.

In the morning, one of the two women left the apartment to get $820 in cash to pay the other for rent. After paying the rent, she left for work.

As Wright and Driver were waiting for their rides, the other woman who stayed behind said Wright allegedly blocked the door, preventing her from leaving. Wright then allegedly pulled a black handgun "with silver trim out from either his right waistband or his right coat pocket," pointed it at the woman and demanded the $820, the court documents say.

The victim asked him, "Are you serious?" to which he allegedly responded, "Give me the f—ing money, I know you have it," according to the court documents.

When she asked again if he was serious, he allegedly told her, "I'm not playing around."

Wright then allegedly choked the woman while trying to pull the cash out from under her bra, where she had tucked it away.

The court documents say she was able to pry herself loose and "started to kneel down and scream." She told authorities that she allegedly heard Driver tell her to give the money to Wright, who was yelling at her to stop screaming.

She reportedly screamed at them to get out of her apartment, telling them that the cops were close. Wright allegedly told her he would shoot her and said, "Give me the money and we will leave, give me the money and we will go."

He allegedly tried to choke her a second time and tried to take her money, according to the court documents. Driver allegedly told her to give Wright the money. The two men then left the apartment, got into a white Cadillac, and left the scene without the money. The woman later identified Wright and Driver via photo line-ups.

Wright was arrested and later released on $100,000 bail. As a condition of his release, he was not to have contact with the victim or witnesses, had to refrain from drugs and alcohol, and could not possess a firearm.

Wright's bail was reportedly revoked in July because he allegedly possessed a firearm and was not keeping in touch with his probation officer, according to The Daily Mail, which was the first outlet to report on the aggravate robbery attempt.

The case was still pending when Wright was pulled over Sunday for having an expired license plate. Police then tried to arrest him on an outstanding warrant after failing to appear in court on charges that he fled from officers and possessed a gun without a permit during an encounter with Minneapolis police in June.
So, this is the "Role Model for American 'Yutes'" that has inspired BLM-organized riots and demonstrations across the country.
Yes, it was a horrible, tragic mistake on the part of Officer Potter and she will pay for it.
However, those who are demonstrating and rioting are not making things better by doing so.
They are harming their fellow citizens and are deepening the racial division which the Democratic Party has purposefully worked to widen since Barack Hussein Obama (mm mmm mmmm) became the 44th President of the United States of America.
This have gotten so STUPID that the Black Mayor of the Minneapolis Suburb where the shooting took place has come out and said that the police should not be wearing weapons when they perform a routine traffic stop.
Really, Mr. Mayor??!!
Do you want them to wear uniforms with targets painted on their chests, too?
Dear Lord.
Americans are witnessing a replay of the Russian Revolution with BLM, Antifa, and the rest of the rioters playing the part of the Bolsheviks, otherwise known as "Useful Idiots".
To "radically change" a country, first you have to whip up its citizens into such a frenzy that they no longer think for themselves.
Rather, they act in unison as a crowd, focusing and acting on the "shared indignation" which brings them together.
Once they are united in a cause, they are more easily manipulated to proceed with the process of "radically changing" the country into what those who are manipulating them want it to be.
In the case of the Russian Revolution, the manipulator of the masses was the Marxist, Vladimir Lenin.
In the case of the rioters, it is the group known as Black Lives Matter, whose leader is a self-proclaimed Marxist, who has become rich from the labor of her "New Bolsheviks".
So, why aren't the Biden-Harris Administration and the rest of the Democrat Elite trying to stop the rioting, like President Trump tried to?
Simple.
In order to make an omelet, you have to break a few eggs.
And, in order to change America into a Democratic Socialist country, you have to overthrow our present society, which is kept safe by "The Thin Blue Line", and replace those protecting us with "Useful Idiots".
Thus endeth the lesson.
God help us.
Until He Comes,
KJ
DONATIONS ARE WELCOME AND APPRECIATED.
Make a one-time donation
Make a monthly donation
Make a yearly donation
Choose an amount
Or enter a custom amount
$
---
Your contribution is appreciated.
Your contribution is appreciated.
Your contribution is appreciated.
Donate
Donate monthly
Donate yearly
It appears that the Biden-Harris Administration learned noting from what happened to the Democrats in 2016.
Newsmax.com reports that
In an effort to drive vaccine distribution to "white conservative communities," the Biden administration plans to drive COVID-19 messaging to the NASCAR and country music audiences, the White House announced Monday.

White House press secretary Jen Psaki noted the administration's struggles to reach rural and conservative areas in the country with its vaccine drives, and said it will publishing public service announcements (PSAs) on "The Deadliest Catch," NASCAR, and Country Music Television (CMT).

"Often people think of that as just Black and brown communities and that it's not," Psaki told reporters at the daily press briefing. "As you've noted, also conservative communities, white evangelicals. It's a range of communities around the country.

"We're looking for a range of ways to get directly connected to white conservative communities. We won't always be the best messengers, but we are still trying to meet people where they are, but also empower local organizations."


Although stereotyping white conservative communities might be offensive to some, the White House's stated goal was to strengthen vaccine confidence in people fitting that particular demographic, included the "white conservative communities" in her discussion of the "highest-risk and hardest-hit communities" by COVID-19.

The U.S. Department of Health and Human Services (HHS) announced a $10 billion investment to strengthen "vaccine confidence" in hardest-hit, highest-risk communities back in March, the Daily Caller reported.
So, there is a problem with "White Conservatives", such as myself, not taking the vaccine?
There is a reason for that.
They do not trust the Biden-Harris Administration.
And, I do not blame them.
Joe Biden and Kamala Harris have been lying all of their political careers…and that lying did not stop when they arrived at 1600 Pennsylvania Avenue.
It got worse.
White Conservatives have been called Neanderthals by this President.
That hardly endeared Biden to Americans living in the Heartland.
And then, he lied about Georgia's law designed to allow voters to vote while at the same time making it harder for cheaters to cheat.
Considering that there is not way in H-E-L-L that Joe Biden honestly won the 2020 Presidential Election, I understand why he is against making it harder to cheat in a National Election.
But, I digress…
I understand Conservatives not trusting the vaccine and its contents…especially after hearing stories about people getting sick after their second dose.
I believe that Biden and his Administration are once against showing their ignorance born out of arrogance as regards to what average Americans are like.
These sources, which they have picked to air their Vaccination PSAs on, are television programming which someone who believes that "White Conservatives" are uneducated Rednecks would choose as their marketing vehicle.
Y'know, boys and girls…Liberals are arrogant people who have nothing to be arrogant about.
And, this COVID-19 Vaccination Marketing Campaign demonstrates that perfectly.
Just as it was in 2016, the Far Left Democratic Party's arrogance will be their undoing.
Until He Comes,
KJ
DONALTIONS ARE WELCOME AND APPRECIATED.
Make a one-time donation
Make a monthly donation
Make a yearly donation
Choose an amount
Or enter a custom amount
$
---
Your contribution is appreciated.
Your contribution is appreciated.
Your contribution is appreciated.
Donate
Donate monthly
Donate yearly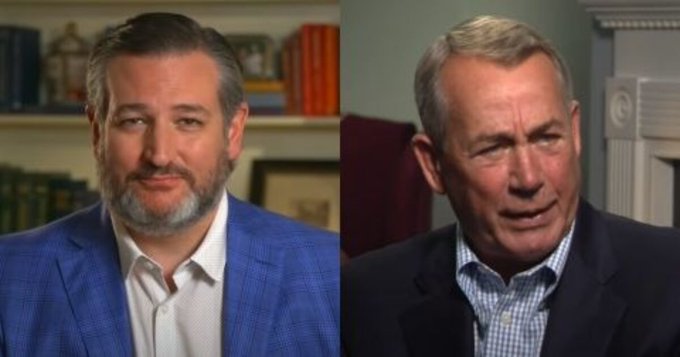 "Please don't cry." – Sen. Ted Cruz to Former Speaker of the House John Boehner
FoxNews.com reports that
U.S. Sen. Ted Cruz doubled down on his response to former House Speaker John Boehner after he told the Texas Republican to "go f**k yourself" in a leaked audio recording.

"I think he was probably recording at nine or ten in the morning so obviously he had too much wine that day already," Cruz told the Daily Caller on Saturday. "This guy is a little unhinged."

Cruz on Friday mockingly tweeted that he wears Boehner's "drunken, bloviated scorn" proudly alongside a clip from an upcoming CBS News interview with Boehner in which he calls Cruz a "jerk" and accuses him of "making a lot of noise" but not being especially productive in Congress.

"The Swamp is unhappy," Cruz tweeted. "I wear with pride his drunken, bloviated scorn. Please don't cry," the lawmaker joked, referencing Boehner's reputation for appearing publicly emotional at various points throughout his career.

The ex-speaker has taken several shots at Cruz, including while recording his audiobook when he reportedly told Cruz to "f—" himself in several off-script moments.

In the CBS interview, Boehner says he doesn't like to "beat anyone up" but he'd make an exception for Cruz.

"Perfect symbol, you know, of getting elected, making a lot of noise, draw a lot of attention to yourself, raise a lot of money, which means you're gonna go make more noise, raise more money," Boehner told CBS of how he views Cruz's political career.

Boehner, an Ohio Republican who served as House speaker from 2011-2015, has been making the interview rounds promoting his book, "On The House: A Washington Memoir," which comes out next week. Boehner represented Ohio's 8th Congressional District from 1991-2015.

Cruz made a joke of it at the Conservative Political Action Conference (CPAC) in Florida in February, saying, "John Boehner made some news. He suggested that I do something that was anatomically impossible. To which my response was, 'Who's John Boehner?'" according to The Hill.

Cruz on Saturday noted that the "lead insult on the back on the back of the book is a different insult he directed at me."

He seems to have a bit of an obsession," Cruz said.

Asked whether he planned to write a book about Boehner in response, Cruz said plainly, "I don't anticipate writing a fortune cookie about him."
Here is some information you may not have known about the Former Speaker of the House, courtesy of sourcewatch.org, from a blog I wrote in March of 2013…
In 1981 Boehner served on the board of trustees of Union Township, Butler County, Ohio. In 1984, he served as president of the township board of trustees.

Boehner served as a Ohio state representative from 1985 to 1990. In 1990, when U.S. Rep. Donald "Buz" Lukens (R-Ohio) was caught in a sex scandal involving a minor, Boehner challenged Lukens in the Republican primary and defeated the incumbent, while also upsetting the district's former representative, Tom Kindness, who Boehner declared had abandoned his district to become a lobbyist. Boehner went on to victory in the 1990 general election and began serving in the U.S. House of Representatives the 102nd Congress.

He was a member of the Gang of Seven, a group of seven freshmen Republicans who assailed the Democratic leadership with accusations of corruption and arrogance over the misuse of the House Bank. According to a 1992 San Francisco Chronicle article the Gang "set the match to the bank scandal that has now engulfed the House, blackened its leadership and sparked a 'spontaneous political combustion' that many analysts say will fuel a record turnover in Congress." (San Francisco Chronicle, 3/30/02)

Boehner told the Cleveland Plain Dealer: "I came as a reformer. But when people in charge don't want to reform – the only way…is revolution." (Cleveland Plain Dealer, 2/15/93)

The banking scandal involved 355 members, Democrats and Republicans, writing 8,331 overdrafts to the bank. The Gang pounced on the issue and forced the Democrats into a corner and eventually led to the tidal wave Republican Revolution of 1994.

Boehner came to Congress as one of the most pro-business, anti-government members in 1990. He advocated a flat tax and abolition of whole government agencies including the Department of Education and the Occupational Safety and Health Administration (OSHA).

Boehner quickly rose to the fourth highest position in the Republican leadership – Republican Conference Chairman – after chairing Newt Gingrich's 1994 run for the Minority Leader post.

Boehner was on of the principal architects of the Contract With America. He also championed the 1996 Freedom to Farm Act.

When Newt Gingrich resigned his post as Speaker in the wake of the GOPs loss of seats in the 1998 election Boehner's leadership post was challenged by J.C. Watts, the only black Republican congressman. Boehner lost to Watts 121-93.

…Boehner was elected House Majority Leader on February 2, 2006, following Tom DeLay's departure because of a criminal indictment.

…According to the Washington Post "From illegal immigration to sanctions on China to an overhaul of the pension system, Boehner, as chairman of the House Committee on Education and the Workforce, took ardently pro-business positions that were contrary to those of many in his party. Religious conservatives — examining his voting record — see him as a policymaker driven by small-government economic concerns, not theirs….. [He opposes] a tough illegal immigration bill that passed in December [2005] with overwhelming Republican support over Boehner's opposition. One provision in the bill would mandate that every business verify the legality of every employee through the federal terrorism watch list and a database of Social Security numbers. For the bill's authors, the measure is central to choking off illegal immigrants' employment opportunities. To business groups and Boehner, it is unworkable." Feb 12, 2006
The professional politicians on both sides of the aisle up on Capitol Hill live in a bubble, totally and purposely oblivious from the wants and needs of the American Voters who gave them their cushy jobs.
Moderate Republicans , like Cryin' John Boehner, have been a barrier to Republican victory for as long as I can remember. Like Quakers, Establishment Republicans seem to believe that passive resistance and reaching out to their sworn enemies, friends, is the way to defeat those who oppose you.
When Donald J. Trump came down that golden escalator, along with his beautiful wife Melania, a loud thunderclap could be heard emanating from Capitol Hill and Democrat and Republican Headquarters in Washington, D.C.
That sound was the sound of the sphincters of all the "Keepers of the Washington Status Quo" slamming shut in unison.
You see, boys and girls, the Vichy Republicans in Washington had made a lot of money being "buds" (i.e. servants) with the Democrats.
Of course, they never won Presidential Elections, but, why should they care?
They were getting filthy rich from all of the stock tips and other perks which came from "reaching across the aisle".
They knew that Trump was going to change all of that.
He was not coming to Washington to make money. In fact, he was not even going to take a salary.
He could not be bought.
And, by the way, that is just one of the reasons that Cryin' John Boehner, Paul Ryan, Mitch McConnell, and the rest of the Never-Trumpers among the Republican Elite hate our Former President so much.
He refused to take their money and play their games.
He would rather hold a MAGA Rally and speak directly to thousands of average Americans, that to attend some political soiree full of the Washington Elite.
Cruz is right, Boehner is a long-time member of the Washington Political Elite, better known as The Swamp.
All of those Republicans, who are still on Capitol Hill, and who worked against Former President Trump during his tenure in office and who still stand against him to this day, needed to be voted out of office in the 2020 Midterm Elections.
Perhaps then, American Voters will have placed in office Republican Representatives and Senators who actually want to work for and serve US…instead of themselves.
Until He Comes,
KJ 
DONATIONS ARE WELCOME AND APPRECIATED.
Make a one-time donation
Make a monthly donation
Make a yearly donation
Choose an amount
Or enter a custom amount
$
---
Your contribution is appreciated.
Your contribution is appreciated.
Your contribution is appreciated.
Donate
Donate monthly
Donate yearly
FoxNews.com reports that
The U.S. Supreme Court in a divided decision late Friday ruled in favor of lifting restrictions on in-home religious gatherings, overturning a lower court ruling that upheld Gov. Gavin Newsom's limits on people from different homes.

The 5-4 unsigned ruling follows other similar decisions recently regarding churches and the coronavirus pandemic. The decision noted it was the fifth time the court has rejected the Ninth Circuit's analysis of California coronavirus restrictions.

Chief Justice John Roberts dissented but did not sign the dissenting statement submitted by justices Elena Kagan, Sonia Sotomayor and Stephen Breyer.

The ruling stated that before it can limit religious gatherings, the government must prove they pose a greater danger than secular activities that remain open, such as shopping or attending movies.

"Otherwise, precautions that suffice for other activities suffice for religious exercise too," the majority opinion said, adding that California "treats some comparable secular activities more favorably than at-home religious exercise, permitting hair salons, retail stores, personal care services, movie theaters, private suites at sporting events and concerts and indoor dining at restaurants to bring together more than three households at a time."

The majority opinion added that the state can't "assume the worst when people go to worship but assume the best when people go to work," in a quote from a previous ruling.

Justice Elena Kagan, who ruled against easing restrictions along with Justices Stephen Breyer, Sonia Sotomayor and John Roberts, wrote in a dissenting opinion that the state has complied with the First Amendment because it also restricts secular at-home gatherings to three households.

California "has adopted a blanket restriction on at-home gatherings of all kinds, religious and secular alike," she wrote in the dissent joined by Sotomayor and Breyer.

"The law does not require that the State equally treat apples and watermelons," Kagan wrote, saying that in-home gatherings shouldn't be compared to businesses.

The lawsuit had been brought by residents in Santa Clara County who hold in-home religious meetings and claimed the restrictions infringed on their constitutional rights, according to The New York Times.

A federal judge ruled against the suit, which was upheld by the Ninth Circuit in San Francisco, before being overturned by the Supreme Court.

"The state reasonably concluded that when people gather in social settings, their interactions are likely to be longer than they would be in a commercial setting," the Ninth Circuit wrote of the federal court's findings, "that participants in a social gathering are more likely to be involved in prolonged conversations; that private houses are typically smaller and less ventilated than commercial establishments; and that social distancing and mask-wearing are less likely in private settings and enforcement is more difficult."
I began writing my daily articles in April of 2010.
Today, 10 years later, the struggle to prevent Far Left Democrats from "radically changing" our Sovereign Nation into a Socialist Paradise continues.
As does the fight to keep the greed and avarice of those promoting the installment of Marxist Theory in our political, medical, and religious institutions from consuming our nation in a fire of self-destruction, as it has those before us.
The restrictions which Democrat Governors placed upon churches and Cristian Meetings, like prayer groups, using the threat of the spread of COVID-19, is a prime example.
Friends have asked me if I believe that Christ would be in favor of the "Social Justice" movement that has infiltrated some churches in America, replacing Christian Doctrine with a Modern Liberal Political Agenda.
No, I do not believe that Jesus would be a part of the social justice movement. His was and is a soul-saving movement. One that still brings hundreds of thousand of people to individual salvation on this terrestrial ball every day. A movement that, in fact, was embraced by the founders of this cherished land.
In a opinion piece for ChristianPost.com, Christian Talk Show Host Julie Roys gave the following Five Reasons that Socialism itself is not based on  the teachings of Jesus Christ.
1. Socialism is Based on a Materialistic Worldview

According to socialists like Bernie Sanders, the greatest problem in the world is the unequal distribution of wealth.

His website declares: "The issue of wealth and income inequality is the great moral issue of our time, it is the great economic issue of our time, and it is the great political issue of our time."

This betrays a fundamentally materialistic worldview, which is the basis of socialism.

To socialists, all that really exists is the material world.

2. Socialism Punishes Virtue

Socialists want to distribute wealth to individuals according to their need, regardless of virtue.

As Karl Marx, famously said, "From each according to his ability, to each according to his needs."

However, whenever any institution provides aid, it runs the risk of removing God-designed rewards and consequences. It can punish those who are industrious by making them pay for those who are not. And, it can reward those who aren't industrious by giving them the fruits of another man's labor. This is precisely what socialism does.

Interestingly, Marx mooched off others his whole life, and failed to provide for his wife and children.

As Aristotle once noted, "Men start revolutionary changes for reasons connected with their private lives."

The Bible teaches that aid should be tied to responsibility. First, anyone who refuses to work should be refused aid.

3. Socialism Endorses Stealing

Barack Obama once defended his socialist policies to a little girl by saying, "We've got to make sure that people who have more money help the people who have less money. If you had a whole pizza, and your friend had no pizza, would you give him a slice?"

That sounds pretty Christian, right? What Christian wouldn't endorse sharing your abundance with someone who has nothing? However, Obama wasn't endorsing people voluntarily sharing their wealth with others; he was endorsing the government forcibly taking a piece of the pie from one person and giving it to someone else. Put another way, that's saying that if you have three cars and your neighbor has none, the government has a right to take your car and give it to your neighbor. That's not Christian; that's stealing!

But, socialists don't believe in private property. And, some Christian socialists actually assert that the Bible doesn't either. That's preposterous.

Both the Old Testament and New Testament unequivocally affirm private property. We can't even obey the eighth commandment to not steal, unless we accept the notion of private ownership. Nor, can we steward our money as the Bible commands if the state owns our money, not us.

4. Socialism Encourages Envy and Class Warfare

Socialists demonize the rich, blaming all of society's problems on them.

Bernie Sanders once posted to his Facebook Page: "Let us wage a moral and political war against the billionaires and corporate leaders on Wall Street and elsewhere, whose policies and greed are destroying the middle class of America."

Here, Sanders is mimicking Karl Marx, who viewed history as a series of class struggles between the rich and the poor — and advocated overthrowing the ruling class.

Scripture strongly warns the rich and powerful not to oppress the poor.

In fact, Proverbs 14:31 says, "Whoever oppresses the poor shows contempt for his maker . . ."

But, Sanders — and other Leftists, including Hillary Clinton — go far beyond decrying specific acts of injustice. They basically condemn an entire class of people simply for possessing wealth. And, they encourage those who are poor to overthrow them. In fact, Clinton once said the U.S. economy required a "toppling" of the wealthiest 1%.

The rich are not causing all the problems in American society. People like Bill Gates are not acquiring wealth by stealing from the masses. They're creating great products, which produce wealth, and actually provide jobs for many people. But, even if they were exploiting the poor, nowhere does Scripture support the have-nots demanding money from the haves. Instead, it teaches that we should not covet (Exodus 20:17) and should be content in all circumstances (Phil. 4:11-13). 

5. Socialism Seeks to Destroy Marriage & Family

A little known fact about socialism is that, from its beginning, it has sought to destroy marriage and family. Grove City Professor Paul Kengor explains this in detail in his book, Takedown: From Communists to Progressives, How the Left Has Sabotaged Marriage and Family. Essentially, what socialism seeks is for the state to replace the family. That way, it can indoctrinate children in its Leftist way of thinking, and remove from them any notions of God and religion.

Friedrich Engels, co-author with Marx of the "The Communist Manifesto," once wrote that the society he envisioned would be one where "the single family ceases to be the economic unit of society. Private housekeeping is transformed into a social industry. The care and education of the children becomes a public affair."

Similarly today, Bernie Sanders calls for a "revolution" in childcare and for the government to provide early childhood education beginning with children as young as six-weeks-old. And, he's a proud supporter of gay marriage — what Kengor calls "communism's Trojan Horse" to secure the final takedown of traditional marriage.

To socialists, what Bernie describes is a utopia. But, to Christians, it's a dystopia. That's because there's nothing Christian about socialism — and there's absolutely no way Jesus would ever support it.
America was not founded to be a Socialist Nation.
The following is courtesy of adherents.com:
There were 56 signers of the Declaration of Independence. There were 48 signers of the Articles of Confederation. All 55 delegates who participated in the Constitutional Convention of 1787 are regarded as Founding Fathers, in fact, they are often regarded as the Founding Fathers because it is this group that actually debated, drafted and signed the U.S. Constitution, which is the basis for the country's political and legal system. Only 39 delegates actually signed the document, however, meaning there were 16 non-signing delegates – individuals who were Constitutional Convention delegates but were not signers of the Constitution.

There were 95 Senators and Representatives in the First Federal Congress. If one combines the total number of signatures on the Declaration, the Articles of Confederation and the Constitution with the non-signing Constitutional Convention delegates, and then adds to that sum the number of congressmen in the First Federal Congress, one obtains a total of 238 "slots" or "positions" in these groups which one can classify as "Founding Fathers" of the United States. Because 40 individuals had multiple roles (they signed multiple documents and/or also served in the First Federal Congress), there are 204 unique individuals in this group of "Founding Fathers." These are the people who did one or more of the following:

– signed the Declaration of Independence
– signed the Articles of Confederation
– attended the Constitutional Convention of 1787
– signed the Constitution of the United States of America
– served as Senators in the First Federal Congress (1789-1791)
– served as U.S. Representatives in the First Federal Congress

The religious affiliations of these individuals are summarized below. Obviously this is a very restrictive set of names, and does not include everyone who could be considered an "American Founding Father." But most of the major figures that people generally think of in this context are included using these criteria, including George Washington, Thomas Jefferson, Samuel Adams, Benjamin Franklin, John Adams, John Hancock, James Madison, Alexander Hamilton and more.

Courtesy adherents.com

Religious Affiliation of U.S. Founding Fathers

# of Founding Fathers/% of Founding Fathers

Episcopalian/Anglican 88 54.7%
Presbyterian 30 18.6%
Congregationalist 27 16.8%
Quaker 7 4.3%
Dutch Reformed/German Reformed 6 3.7%
Lutheran 5 3.1%
Catholic 3 1.9%
Huguenot 3 1.9%
Unitarian 3 1.9%
Methodist 2 1.2%
Calvinist 1 0.6%
TOTAL 204
The Founding Fathers were, I do not doubt, aware of the following passage:
Now the Lord is the Spirit, and where the Spirit of the Lord is, there is freedom. – 2 Corinthians 3:17
The Liberals and Atheists who reply to my blogs on Facebook and other Internet Sites insist that Crosses and other Christian symbols have no place in the Public Square.  They wish for Christians to remain unseen and unheard from, worshiping in private, and for Christian Americans to  "compromise" our Faith…i.e., shut up about Homosexual Marriage and other sins, being used as political expediencies to further an agenda to "radically change" America into something that it was never meant to be.
Well,  y'all can wish for a unicorn to magically appear in your backyard…but that ain't gonna happen, either.
As a free nation, all you who are non-believers have every right to exercise your faith.
However, as Orthodox Rabbi Daniel Lapin of the Jewish Policy Center clearly explains:
[I] understand that I live . . . in a Christian nation, albeit one where I can follow my faith as long as it doesn't conflict with the nation's principles. The same option is open to all Americans and will be available only as long as this nation's Christian roots are acknowledged and honored.

…Without a vibrant and vital Christianity, America is doomed, and without America, the west is doomed. Which is why I, an Orthodox Jewish rabbi, devoted to Jewish survival, the Torah, and Israel am so terrified of American Christianity caving in. God help Jews if America ever becomes a post-Christian society! Just think of Europe!
Is the Rabbi prophetic? I pray that he isn't.
I have, however, noticed in the last few years, a propensity among those who have not been raised in a Christian home, to be intolerant toward those who have…as witnessed in public forms, ranging from Collegiate Classrooms to Facebook Political Pages.
Americans' Christian Faith, of which approximately 70% of us, according to Gallup, still anchor our lives around, has been the Solid Rock upon which our nation was built. To deny that, is to deny reality, to re-write history, and, to, quite frankly, endanger "the Shining City on a Hill".
As President Ronald Reagan said,
If we ever forget that we are One Nation Under God, then we will be a nation gone under. 
Do not be fooled.
Gavin Newson and Joe Biden are just a big a Socialist as Bernie Sanders..
They just hide it better than Bernie Sanders does.
Pay attention to their actions, not their words.
Wherefore by their fruits ye shall know them. – Matthew 7:20
Until He Comes,
KJ
The deplorable conditions at the Freeman Coliseum facility are a direct result of Biden's refusal to secure the border. The administration. must close the facility & relocate the children immediately. Biden is doing nothing to address this so I'm sending DPS & TX rangers to investigate. – Texas Gov. Greg Abbott, Twitter, 4/8/21
FoxNews.com reports that
White House press secretary Jen Psaki said that there is "no basis" for calls to shut down a Texas child migrant facility where sexual assault has been alleged, but the allegations will be taken "seriously."

Texas Gov. Greg Abbott has spearheaded an effort to demand the Biden administration shut the San Antonio Freeman Coliseum as a holding site. Texas welfare officials said on Wednesday they received three reports of abuse and neglect.

Psaki promised the claims would be taken seriously and looked into, but there is "no basis for his call to shut down San Antonio Freeman as an intake site."

The site holds more than 1,300 migrant children — one of a number of sites set up to handle a surge in migrants in recent months.

Abbott said he believed the allegations came from someone inside the facility, and that they include sexual abuse, insufficient staffing, children not eating and COVID-positive migrants not being separated.

The governor said that separate complaints were sent to the Department of Health and Human Services and the Texas Department of Family and Protective Services Wednesday, alleging four different kinds of child abuse.

The Department of Health and Human Services (HHS) said in a statement to The Associated Press that it could not comment on specific cases but "has a zero-tolerance policy for all forms of sexual abuse, sexual harassment, and inappropriate sexual behavior."

Republicans, including Sens. Ted Cruz, Texas, Rob Portman, Ohio and John Cornyn, Texas, have demanded the administration investigate the claims.

There are currently more than 16,000 unaccompanied children in HHS care and more than 4,000 in Customs and Border Protection (CBP) custody. On Thursday, CBP announced there had been 172,000 migrant encounters in March. That included 18,890 unaccompanied children — a 100% increase from the already high numbers encountered in February, and the highest monthly number recorded.
"No basis"?
What an idiot.
Biden came out at the start of this illegal alien stampede telling Americans that this was the ""humane" and "caring thing to do.
If you believe that allowing "coyotes" to smuggle unaccompanied children across Central America and Mexico, while they are being sexually and physically abused, until they are finally dropped over the top of our Border Wall is "Human" and "Caring", you and your significant other must beat each other with cat o'nine tails whips while wearing kitty-cat masks…because you are either one sick puppy or a Far Left Democrat…probably both.
Biden's Border Crisis has nothing to do with how caring the Biden-Harris Administration is.
I take that both. They do care…about adding more Democrat Voters to the Voting Rolls and thereby "radically changing" our country into a Marxist Utopia.
Biden is attempting to make his love of open borders as example of "Christian Love"
The fact of the matter is that the overwhelming majority of our fellow Americans still identify as Christians.
So, what is the Biblical Solution to illegal immigration? Simple…don't do it; obey the laws.
Liberals, like Joe Biden, tend to attempt to set the boundaries and to change the teachings of Jesus Christ to fit with their "political collective" mindset. The turning of a political situation, such as Biden's Border Crisis, into a "humanitarian catastrophe" is just the most recent example.
Their claim concerning salvation is framed in similar terms. Liberal Democratic pundits, both professional and amateur,, put forth the opinion that Salvation is a group experience, likening it to a political movement, which could not be further from the truth, couching their political ideology-driven benevolence behind the term "Social Justice".
I do not believe that Jesus would be a part of the Social Justice Movement. His was and is a soul-saving movement. One that still brings hundreds of thousand of people to salvation on this terrestrial ball every day. A movement that, in fact, was embraced by the Founders of this cherished land.
It is interesting to me, that the "most caring people in the room", the members of the Far Left Democratic Party, whom, under normal circumstances, want Conservative American Christians to sit down, shuddup, and limit their faith to Sunday mornings from 10 a.m. – Noon, are lecturing us about how we should support their "Illegal Immigrant Initiative"
Their hypocrisy knows no bounds.
 And, judging by Jen Psaki's answer, neither does their purposeful obtuseness.
Until He Comes,
KJ
DONATIONS ARE WELCOME AND APPRECIATED.
Make a one-time donation
Make a monthly donation
Make a yearly donation
Choose an amount
Or enter a custom amount
$
---
Your contribution is appreciated.
Your contribution is appreciated.
Your contribution is appreciated.
Donate
Donate monthly
Donate yearly
FoxNews.com reports that
President Biden on Thursday, in rolling out a set of executive orders on gun control, said "no amendment is absolute," while maintaining that "nothing" he is recommending "impinges" on the Second Amendment.

"Today we're taking steps to confront not just the gun crisis, but what is actually a public health crisis," Biden said from the White House Thursday.

"Nothing, nothing I am about to recommend in any way impinges on the Second Amendment," the president said, calling arguments suggesting that those constitutional rights are at stake "phony."

"No amendment, no amendment to the Constitution is absolute," he said. "You can't yell 'fire' in a crowded movie theater — recall a freedom of speech. From the very beginning, you couldn't own any weapon you wanted to own. From the very beginning that the Second Amendment existed, certain people weren't allowed to have weapons."

He added: "So the idea is just bizarre, to suggest that some of the things we're recommending are contrary to the Constitution."

The president went on to call gun violence in the United States "an epidemic."

"Let me say it again, gun violence in this country is an epidemic," Biden said. "And it's an international embarrassment."

Biden announced a set of executive actions and legislative proposals on gun control Thursday.

Biden is asking that the Justice Department, within a month, propose a rule to stop "ghost guns," which are "kits" people can buy legally then fully assemble to create a functioning firearm that does not have a serial number.

Biden is also asking the DOJ within 60 days to propose a rule on braces used for handguns, which make them more accurate; proposing action on "community violence intervention"; asking the DOJ to publish suggestions for "red flag" legislation; and having his administration issue a report on gun trafficking. 

Biden also formally announced David Chipman as the director of the Bureau of Alcohol, Tobacco, Firearms and Explosives (ATF). 

A senior administration official Wednesday said that Chipman will respect the Second Amendment while he enforces gun laws. 

The Biden administration is also expected to throw its weight behind gun control proposals in Congress. 
Here is how our Founding Fathers would have responded to the Dummy From Delaware, Joe Biden…
[T]he said Constitution [should] be never construed . . . to prevent the people of the United States, who are peaceable citizens, from keeping their own arms. Samuel Adams, Signer of the Declaration, "Father of the American Revolution" 

The right . . . of bearing arms . . . is declared to be inherent in the people. Fisher Ames, A Framer of the Second Amendment in the First Congress 

[T]he advantage of being armed [is an advantage which] the Americans possess over the people of almost every other nation. . . . [I]n the several kingdoms of Europe . . . the governments are afraid to trust the people with arms. James Madison, U.S. President, Signer of the Constitution, a Framer of the Second Amendment in the first congress

[T]o preserve liberty, it is essential that the whole body of the people always possess arms, and be taught alike, especially when young, how to use them. Richard Henry Lee, Signer of the Declaration, A Framer of the Second Amendment in the First Congress 
Democrats like Biden believe that the Constitution is a "fluid" document, subject to change to fit the political ideology of those who happen to be the majority party, presiding over the Executive and Legislative Branches of our Federal Government at the time.
That is where they are wrong…and they know it…but, they do not care, as evidenced by the bullying and didactic tone which Biden took during his Royal Proclamation yesterday.
The Constitution was written by brilliant men who foresaw the possibility of a minority of tyrants attempting to take over and change our Constitutional Republic into a tyrannical form of government, such as they left behind in Europe.
And, that, boys and girls, after hearing President Joe Biden threaten the Second Amendment, appears to be exactly what the Democrats want for the future of our Sovereign Nation and our children and grandchildren.
By proclaiming, like a monarch, that "no amendment is absolute", Biden has warned us that changing the Second Amendment of OUR Constitution, a part of OUR Bill of Rights, is a very real possibility, if he can get the "Fools on the Hill", otherwise known as Congress, to go along with it.
And, if that happens, what is to stop them from "radically changing" the First Amendment, as well?
And, God forbid, if all of that happens, our Constitutional Republic will no longer exist and America will be just another failed Democratic Socialist Third World Barrio, instead of "The Shining City Up On A Hill".
It is time to "put on the whole Armor of God", to pray, and to call our Representatives in Washington and tell them that We The People will not stand for this…and if they want to keep their jobs they had better start fighting against this "Russian Revolution II" and the unwanted revision of OUR Constitution.
Or they are going to be out of a job.
God protect us.
Until He Comes,
KJ
DONATIONS ARE WELCOME AND APPRECIATED.
Make a one-time donation
Make a monthly donation
Make a yearly donation
Choose an amount
Or enter a custom amount
$
---
Your contribution is appreciated.
Your contribution is appreciated.
Your contribution is appreciated.
Donate
Donate monthly
Donate yearly
FoxNews.com reports that
President Biden will announce gun control measures on Thursday that an administration official described as an initial set of actions aimed at addressing all forms of gun violence.

The president will detail several initiatives to be achieved through a mix of executive and legislative action, the official told reporters.

Biden will call on the Department of Justice to issue proposed rules to stop the proliferation of so-called "ghost guns" within 30 days. Ghost guns refer to kits that allow the recipient to assemble the firearm using provided parts. These guns do not have commercial serial numbers and are difficult to track.

The Justice Department will be given 60 days to issue a separate rule on stabilizing braces, which can turn a pistol into a more accurate weapon that fires like a rifle. Sixty days will also be provided for the DOJ to develop model "red flag" legislation that would allow friends and family members to identify an individual as a potential danger, thereby temporarily preventing the person from accessing a firearm.

The president will also highlight the steps his administration is taking to invest in community violence interventions and call on the DOJ to issue a firearms trafficking report.

The administration official said while Biden will call on Congress to act – including on closing loopholes in the background check system – he will not wait.

"Gun violence takes lives and leaves a lasting legacy of trauma in communities every single day in this country, even when it is not on the nightly news," the White House said in a statement.

The administration official told reporters on Wednesday that Biden is concerned about all forms of gun violence, not only mass shootings but also domestic violence and forms of community violence that disproportionately affect Black and Brown communities.

Biden's actions follow three recent mass shootings, and the administration official suggested there could be additional actions in the weeks and months to come.

Chipman, who is a gun owner himself, has said he backs regulations that save lives but do not take firearms away from law-abiding citizens.

The administration official confirmed on Wednesday night that Chipman was selected to enforce gun laws while also respecting Second Amendment rights.

ATF is a law enforcement agency within the Department of Justice that strives to safeguard the public from criminal organizations and activity, including the illegal use and trafficking of firearms.
During the Democratic Primary Candidates Debates last year, Candidate Joe Biden said,
"150 million people have been killed since 2007 when Bernie (Sanders) voted to exempt the gun manufacturers from liability, more than all the wars, including Vietnam from that point on."

The heavily inflated figure misrepresented gun deaths in America since 2007. From 2007 to 2017, the number of firearm deaths in the U.S. was 373,663. This number includes both violent firearm deaths and unintentional or accidental deaths, according to the Center for American Progress, an organization that promotes progressive values.

More in line with Biden's figures, an analysis of FBI statistics by the Center found that from 2008 through 2017, more than 1.5 million aggravated assaults involved a firearm, with rates varying significantly across the states.

"If I'm elected, NRA [the National Rifle Association], I'm coming for you and gun manufacturers, I'm gonna take you on and I'm gonna beat you," Biden said.
For years, Democrat politicians like the Dummy From Delaware have been on a crusade to pass stricter and stricter gun control laws, literally foaming at the mouth to take the right to own guns, guaranteed by the Second Amendment to the United States Constitution, away from average law-abiding Americans.
I have always wondered why they have never attempted to get tough with those who break our laws by committing gun violence, instead of trying to take away our Constitutional Right to be able to defend ourselves.
Was it just naiveté on the part of Democrats …or something else?
And then…the Democrats built a wall around our nation's Capitol.
And, I wondered no more.
Today's Democrat Elite have allowed their own arrogance to blossom into totalitarianism.
Their zeal to radically change our Constitutional Republic into just another Democratic Socialist failure of a country, like those in Europe and South America, has led them to no longer wish to hear any other political opinions except their own.
The Democrats, led by the Biden-Harris Administration, through their push for continued lockdowns, expanded "Unemployment" payments, flooding our Southern Border with illegal aliens, and now, attempting to abridge our Second Amendment Rights, are employing a political strategy designed to turn America into a country whose people have restricted liberty given to them by an all-powerful Central Government, instead of by "Our Creator".
Sound familiar?
Sure, Sleepy Joe is going to tell us today that this is not an abridgement of our Second Amendment Rights.
And, Germany's National Socialist Party told the European Jews that they were simply going to be "relocated".
The name of the game, boys and girls, is 'CONTROL".
Give the Democrats an inch and they will take a mile.
Those who have come before us did not give up their lives on the field of battle while preserving our liberty for us to willingly give it away to a demented doddering old fool issuing Executive Orders written by his Handlers.
 Those whom we have elected to represent us in Washington MUST fight for our American Freedoms.
Or, we need to boot them out and replace them with those who will.
Until He Comes,
KJ
DONATIONS ARE WELCOME AND APPRECIATED.
Make a one-time donation
Make a monthly donation
Make a yearly donation
Choose an amount
Or enter a custom amount
$
---
Your contribution is appreciated.
Your contribution is appreciated.
Your contribution is appreciated.
Donate
Donate monthly
Donate yearly
FoxNews.com reports that
President Biden said that Georgia needs to "smarten up" to avoid business leaving its state over recent voting legislation.

"It is reassuring to see that for-profit operations and businesses are speaking up about how these new Jim Crow laws that are just antithetical to who we are," the president tools reporters Tuesday.

"There's another side to it too. When they in fact move out of Georgia, people who need help most, people who are making hourly wages, sometimes get hurt the most," Biden said.

He said he supports however businesses decide to protest the law. "I think it's a very tough decision for a corporation to make or group to make, I respect them when they make that judgment, I support whatever judgment they make. The best way to deal with this is for Georgia and other states to smarten up. Stop it, stop it," he said.

Last week, Major League Baseball announced it would pull its All-Star Game out of Atlanta, and before that Biden said he would "strongly support" players pushing to move the game.

"I think today's professional athletes are acting incredibly responsibly. I would strongly support them doing that," Biden told ESPN last week. "People look to them. They're leaders. The very people who are victimized the most are the leaders in these various sports."

Other corporations issued statements condemning the new legislation, including Coca-Cola, J.P. Morgan and Delta.

Georgia enacted sweeping election reform last week that required voter ID for absentee voting rather than relying on signature matching for verification, limited ballot drop boxes to one per county or one per 100,000 voters, expanded early voting days, and standardized early voting hours to a minimum of 9 a.m. to 5 p.m. and a maximum of 7 a.m. to 7 p.m. The legislation barred outside groups from passing out food and water to those in line within 150 feet.

The law also handed more election authority to the GOP-controlled state legislature. It states that the General Assembly is to select the chair of the state elections board, rather than the board being chaired by the Georgia secretary of state. It also shortens run-offs from nine weeks to four.

Last month, Biden said the new voting law in Georgia would end voting at 5 p.m., making it difficult for people working. The Washington Post, however, gave that claim "four Pinocchios," because that section of the law gives counties the option to extend voting hours.
Dementia Joe is at it again.
He does not have a clue.
The overwhelming majority of Americans, especially here in the South and in the rest of America's Heartland, believe that this new "Wokeness Era" is nothing but a bunch of insulting arrogant crap.
When Biden was "running" for President, he hardly even came to the South, which told us who live here all we needed to know about the "Dummy From Delaware".
And now, after influencing Major League Baseball into moving their All-Star Game to an overwhelmingly white state from a city that is 51% Black, he has the nerve to tell Georgia to "smarten up".
If brains were dynamite, the Dummy From Delaware would not have enough left to blow his nose.
The Democrats, including Biden, have looked down their noses at the South for quite a while now.
The problem with that is the fact that come election time, they usually come down here attempting to suck up to us, making campaign promises which they never keep.
And, their attitude, including that of the Dummy From Delaware, is just fine with us.
We will just keep attracting businesses from the North to move down to our nicer climate, lower taxes, and lower cost of living.
For Joe Biden to have the arrogance to tell Georgia to "smarten up" just shows what a condescending, unethical, dementia-riddled, wannabe bully he really is.
His attitude is more proof that he is in way over his head.
Joe Biden is a perfect example of the "Peter Principle", a book published decades ago, which posited the theory that people rise in their professional endeavors to their level of incompetence.
The problem with having the Dummy From Delaware sitting in the Oval Office is that he is not paying the price for his incompetence.
We are.
Until He Comes,
KJ
DONATIONS ARE WELCOME AND APPRECIATED.
Make a one-time donation
Make a monthly donation
Make a yearly donation
Choose an amount
Or enter a custom amount
$
---
Your contribution is appreciated.
Your contribution is appreciated.
Your contribution is appreciated.
Donate
Donate monthly
Donate yearly
FoxNews.com reports that
The Colorado Rockies will host the 2021 MLB All-Star Game after the decision to move the event from Atlanta over Georgia's restrictive voting law, according to multiple reports.

ESPN and Altitude TV reported the game was going to be moved to Coors Field in Denver on July 13. Neither the Rockies nor MLB immediately responded to Fox News' request for comment.

The 1998 All-Star Game was played at Coors Field. The American League defeated the National League, 13-8. Cleveland Indians second baseman Roberto Alomar was named MVP of the game.

MLB Commissioner Rob Manfred made the announcement to strip the Braves of the event on Friday in response to the mounting pressure to change the location of the July game in response to Republican-backed election reform legislation recently signed by Gov. Brian Kemp.

"Over the last week, we have engaged in thoughtful conversations with Clubs, former and current players, the Players Association, and the Players Alliance, among others, to listen to their views," he said in a statement last week.

"Major League Baseball fundamentally supports voting rights for all Americans and opposes restrictions to the ballot box," he continued. "Fair access to voting continues to have our game's unwavering support."

Republicans argued the legislation was necessary to shore up confidence in the election process.

Georgia was one of the key states that the Trump campaign focused on as it homed in on unproven claims of voter fraud during and after the 2020 presidential election. Biden narrowly won Georgia by roughly 12,000 votes.

A spokesperson for Colorado Gov. Jared Polis said the governor would be "burning up the phones" to bring the game to Denver, according to The Denver Post.

When voting restrictions are compared with Georgia, Colorado's voting rules require polling centers to be open 15 days before the election – similar to Illinois. But absentee ballots are received automatically, which is far less restrictive than many other states, Georgia included.

As previously reported by FOX Business, the game generates a healthy amount of economic activity for the host city, so it is not a surprise lawmakers are jockeying to get their respective stadiums on the MLB's radar.

The 2020 All-Star Game hosted in Los Angeles was canceled. The game the year prior in Cleveland was estimated to have generated $65 million in regional economic activity. The 2013 event in New York had a massive local payday – estimated at $191.5 million.

So, Modern American Liberals continue their quest to politicize and destroy major league sports.
First, it was the National Football League and the disrespectful practice of taking a knee during the playing of the National Anthem.
Then, the NBA started turning political as well, as they not only took a knee, both the coaches and the players started being vocal about their Liberal politics, joining the Democrats in attacking President Donald J. Trump every chance that they got.
Both sports have suffered at the box office and in their pocketbooks due to turning athletic competitions, watched for entertainment purposes by average Americans, into political forums espousing the anti-American Fat Left viewpoints of the Democrat Party.
And now, Major League Baseball has joined their didactic ranks, seeking to teach Conservative average Americans "a lesson" by moving their All-Star Game" out of a state which dared to pass legislation designed to  strengthen the integrity of the voting process.
As Major League Baseball, Delta Airlines, and Coca-Cola all start seeing their revenue shrinking as a reaction to their stupid decisions, I hope that they will wise up, as the NFL seems to be doing.
I kind of doubt it, though.
Liberals have always turned up their noses at major league sports AND their fans.
What better way to kill two birds with one stone than to convince the players that it is cool to protest on "company time" by sharing a minority political philosophy through insulting more than 50% of American Voters?
Who in their right mind would believe that would be accepted by average Americans?
Probably the same simpletons who believe the National Polls which, until this week, falsely proclaimed that the majority of Americans actually approved of the job that demented old Joe Biden has done as President, so far.
Buh Bye, MLB
You have turned America's Pastime into Political Theater.
And, America is going to turn you off.
Until He Comes,
KJ
DONATIONS ARE WELCOME AND APPRECIATED.
Make a one-time donation
Make a monthly donation
Make a yearly donation
Choose an amount
Or enter a custom amount
$
---
Your contribution is appreciated.
Your contribution is appreciated.
Your contribution is appreciated.
Donate
Donate monthly
Donate yearly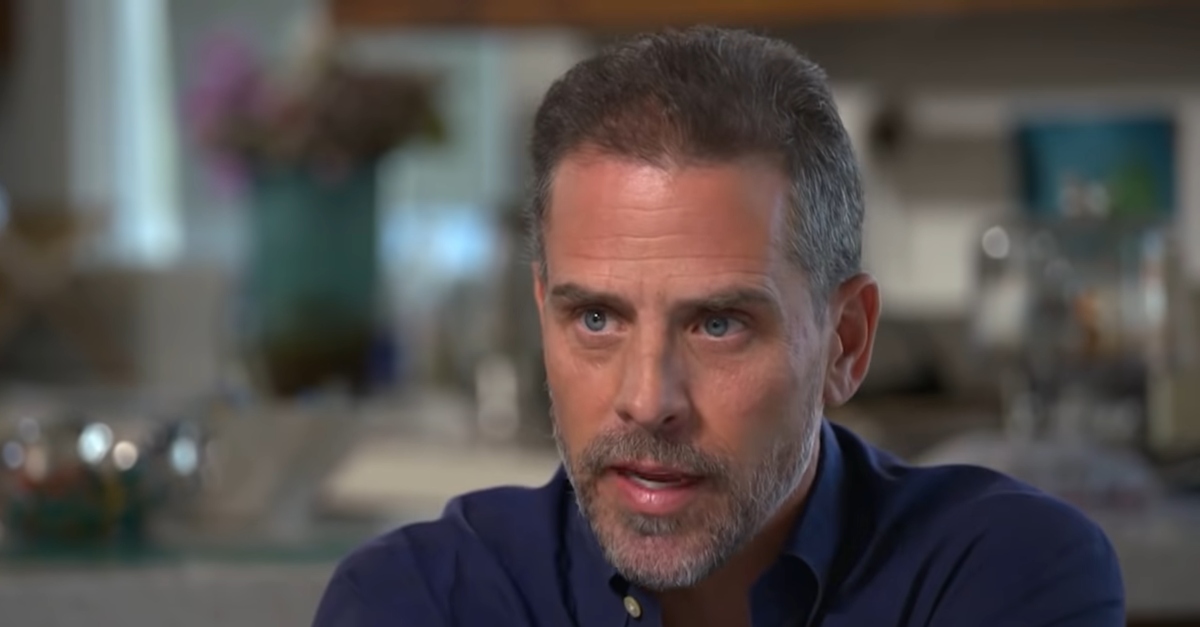 The evidence contained in Hunter Biden's laptop of financial malfeasance of government payoffs, of blackmailable events, makes what Hillary Clinton was trafficking in really small stuff. Joe Biden is no different than Hillary Clinton in that he was selling access to his family and to him for huge amounts of money and for the enrichment of his son Hunter. – Rush Limbaugh, 10/15/20
FoxNews.com reports that
Hunter Biden said he's "100% certain" that he'll be cleared of any wrongdoing in a Department of Justice investigation into his finances during an interview Sunday.

The "CBS Sunday Morning" interview came ahead of the scheduled Tuesday release of Biden's memoir "Beautiful Things."

The president's son said he couldn't go into much detail regarding the investigation.

"But I can say this: I'm cooperating completely. And I'm absolutely certain — I'm 100% certain — that at the end of the investigation, I will be cleared of any wrongdoing," he said. "And all I can do is cooperate and trust in the process."

President Joe Biden talks with his son Hunter Biden as he holds his grandson Beau Biden as they walk to board Air Force One at Andrews Air Force Base, Md., Friday, March 26, 2021. (AP Photo/Patrick Semansky)
President Joe Biden talks with his son Hunter Biden as he holds his grandson Beau Biden as they walk to board Air Force One at Andrews Air Force Base, Md., Friday, March 26, 2021. (AP Photo/Patrick Semansky) (AP)

Biden also revealed that his father calls him "at least" every night and has for years.

"I'll tell you why. Because he's lost [loved ones]. He, like me, knows what it's like not to be able to pick up the phone and talk to your son," Hunter Biden said.

The U.S. Attorney's Office in Delaware is investigating Hunter Biden's tax affairs, Fox News first reported in December. The investigation, according to a source familiar with the matter, began in 2018.

"I learned yesterday for the first time that the U.S. Attorney's Office in Delaware advised my legal counsel, also yesterday, that they are investigating my tax affairs," Biden said in a statement in December. "I take this matter very seriously but I am confident that a professional and objective review of these matters will demonstrate that I handled my affairs legally and appropriately, including with the benefit of professional tax advisors."

President Biden has vowed that he will stay out of the DOJ investigation of his son.

The DOJ asked a slew of Trump-era federal prosecutors to resign earlier this year but notably kept on Delaware U.S. Attorney David Weiss, who is overseeing the investigation into the younger Biden. White House Press Secretary Jen Psaki said the president made the decision to keep on Weiss to "fulfill his promise of maintaining independence."

Hunter Biden's foreign entanglements have been a source of controversy for the Biden administration in its early days.

In February, Psaki said Hunter Biden was still "working to unwind his investment" in a Chinese equity fund, despite a promise from President Biden that his family would not hold foreign investments during his presidency.
FoxNews.com reported in October of 2020 that
The FBI's subpoena of a laptop and hard drive purportedly belonging to Hunter Biden came in connection with a money laundering investigation in late 2019, according to documents obtained by Fox News and verified by multiple federal law enforcement officials who reviewed them.

It is unclear, at this point, whether the investigation is ongoing or if it was directly related to Hunter Biden.

Multiple federal law enforcement officials, as well as two separate government officials, confirmed the authenticity of these documents, which were signed by FBI Special Agent Joshua Wilson. Wilson did not immediately respond to Fox News' request for comment.
Hmmm…
Now, I'm just spitballin' here…but I have a couple of ideas as to what sort of activities the FBI Investigation may have been looking into which precipitated the money laundering.
Given what we know about the contents of Hunter Biden's laptop or "The Laptop From Hell" as President Trump has called it, the case could have sprung from
Payments from foreign countries and foreign corporations to Hunter for access to and political favors from his Father while he was Vice-President
Sexual trafficking of underage Chinese girls
So, boys and girls, wrap your heads around this:
Joe and Hunter Biden are guilty of the very thing that President Donald J. Trump was investigated for by a Special Counsel, his minions, and Nancy Pelosi and the Democrats in the House of Representatives: COLLUSION!
Joe Biden lied to American voters concerning his involvement with his son's nefarious foreign deals, which makes him a security risk to our Sovereign Nation who should never have been able to run for President of the United States of America.
To say that Sleepy Joe is compromised is putting it mildly.
He and his heathen son are both as crooked as a dog's hind leg.
Another thing, Special Counsel Robert Mueller was chosen in May of 2017.
His investigation was underway while the Biden Crime Family was brokering deals for personal gain with our two biggest enemies.
Given the fact that this Father and Son enterprise had been in "business" since Biden was Vice-President, and that several prominent Democrats were on lists to be contacted by the Bidens about certain endeavors, it sheds a whole new light on the sham impeachment of President Trump.
Were the Democrats attempting to cover their own dealings with the Biden Crime Family?
It's certainly possible.
And, the Democrats' love affair with the Chinese Government continued with the revelation that Representative Eric Swalwell, a member of the House Intelligence Committee was sleeping with a Chinese Spy named Fang Fang (I'm Serious).
I wonder if she was any relation to the girl named Chew Mee in the Roger Moore Bond Movie "The Man With The Golden Gun?
But, I digress…
While they were accusing President Trump of collusion, the Democrats were literally in bed with Communist China.
Calling the Democrat Elite a bunch of hypocrites does not even begin to cover the depth of their corruption.
God protect us.
Until He Comes,
KJ
DONATIONS ARE WELCOME AND APPRECIATED.
Make a one-time donation
Your contribution is appreciated.
---
Make a monthly donation
Your contribution is appreciated.
---
Make a yearly donation
Your contribution is appreciated.