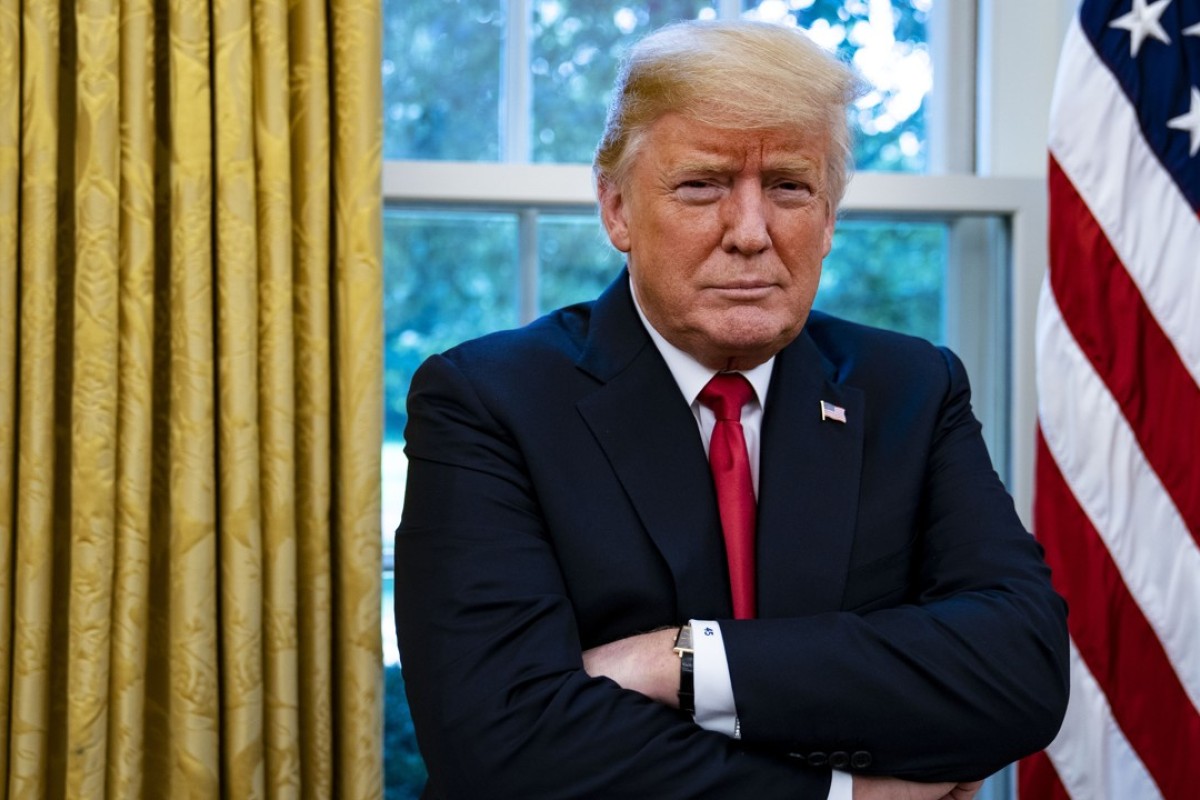 Newsmax.com reports that
Excoriating President Joe Biden's failed and "humiliating" withdrawal from Afghanistan, former President Donald Trump on Newsmax said, "it's inconceivable that anybody could be so incompetent, stupid."

"Use any word you want to use," Trump told Wednesday's "Greg Kelly Reports." "To imagine that you take out your military before you take out your U.S. citizens, and the civilians and others that maybe helped us – to even think of that, it's not something that can be believed."

Trump added to host Greg Kelly, Biden permitting the Taliban to quickly resume power in Afghanistan trumps even the failures on the southern border.

"There's never been anything so poorly handled," he continued. "We used to talk about the southern border that you know – we had the southern border the best it's ever been, now it's the worst it's ever been – but this is blowing it away."

Trump blasted the vacationing Biden in an empty situation room at Camp David, Maryland, calling the photos put out by the White House a mere photo op – ironically a phrase used to disparage his presidential walk to an arson-hit church outside the White House amid George Floyd riots last summer.

"It was just a setup picture to try and show that he's working, and he's not working," Trump said. "And more importantly than not working, their thought processes are wrong. The whole group of them, they don't know what they're doing."

Trump called the unfolding chaos in Kabul "disgraceful," referring to his past discussions with Taliban leaders as he sought a peace deal before a "conditions-based" withdrawal from Afghanistan.

"I spoke with the heads of the Taliban – I had very, very tough conversations," Trump said. "There would be hell to pay if anything happened like this.

"And by the way, who could even think something like this was going to happen, but they knew that there would hell to pay, and it would start right at their village where they all lived – where they lived very happily. We had we had this worked out. It was going to be great."

Biden's bungling of more than just Afghanistan is all the consequence of the "rigged election," Trump concluded.

"This would have never happened if the election wasn't rigged," Trump said. "And there are consequences to a rigged election. This would have never happened."
"The Man" makes an excellent point.
We would not be going through any of this right now if the Democrats had not decided that the only way to beat Donald J. Trump was to cheat…and cheat "Bigly".
If Trump were still President, there would still be a residual strategic force of 2,500 members of the greatest military on the face of the Earth on the ground in Afghanistan, making sure that the Taliban would not get a chance to do what they have just accomplished.
We also would not have Military Leaders, appointed by Biden, who care more about teaching those whom they are in charge of Critical Race Theory and using them for Guinea Pigs in the Social Experimentation that Liberal Democrats are so found of.
We would also still have the Foreign Affairs Experts serving under Secretary of State Mike Pompeo, a team who made those who took over their positions, including Bozo Blinken, our current Secretary of State, look like a bunch of ineffectual naïve amateurs.
And, we would have an American President, who was not afraid to tell Radical Islamic Barbarians the way that the cow ate the cabbage. And, if they did not take his warnings to heart, he would back up what he said with a show of force , which taught the Middle Eastern Barbarians a lesson that they did not forget.
The current occupant of the White House, when he isn't hiding out at Camp David, or back home in Delaware, is a clueless professional politician whose track record over the last 40-plus years in Washington is one of one Foreign Policy Mistake after another.
The Democrats and their minions in the Main Stream Media gave ol' Joe a pass on all of that when they proclaimed him to be the "Best Presidential Candidate Ever".
Well, they cannot hide his incompetency any longer, even though they are trying to, give him a pass for his unforgivable mistakes which have led to the takeover of Afghanistan by the Taliban leading to 10,000-40,000 Americans being stranded in a Radical Islamic Country with no rescue in site.
So, what is Joe doing about getting those Americans out of there?
Well, he has supposedly gone "home" to Delaware because he hasn't been sleeping well during his "vacation" at Camp David and believes that he will function better after a good night's sleep.
Unless he pulls a Rip Van Winkle, that's not happening any time soon.
Until He Comes,
KJ
DONATIONS ARE WELCOME AND APPRECIATED.
Make a one-time donation
Make a monthly donation
Make a yearly donation
Choose an amount
Or enter a custom amount
$
---
Your contribution is appreciated.
Your contribution is appreciated.
Your contribution is appreciated.
Donate
Donate monthly
Donate yearly