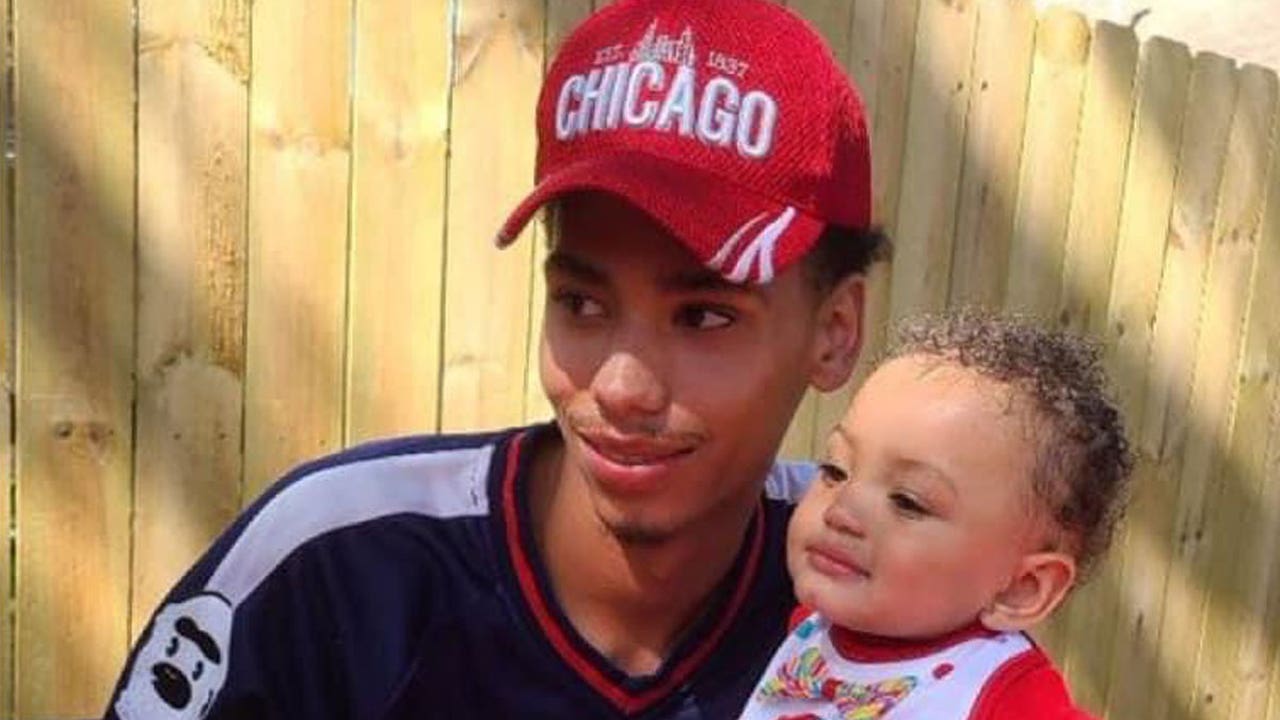 FoxNews.com reports that
Daunte Wright, the 20-year-old Black man shot by a police officer in a Minneapolis suburb Sunday afternoon, had an open warrant for his arrest related to an aggravated armed robbery attempt when he was killed, according to court records.

Wright and another man, identified as Emajay Maurice Driver, a high school acquaintance, had both been charged with first-degree aggravated robbery in a December 2019 incident in Osseso, Minn., Hennepin County District Court documents show.

According to the documents, Wright and Driver went to a party at an apartment in the 600 block of North Oaks Drive in Osseo – about 5 miles from Brooklyn Center, where Wright was fatally shot.

Around 2:30 a.m., two women at the home told Wright and Driver they needed to leave, but the two men said they did not have a ride, the documents say. The women reportedly allowed the Wright and Driver to spend the night.

In the morning, one of the two women left the apartment to get $820 in cash to pay the other for rent. After paying the rent, she left for work.

As Wright and Driver were waiting for their rides, the other woman who stayed behind said Wright allegedly blocked the door, preventing her from leaving. Wright then allegedly pulled a black handgun "with silver trim out from either his right waistband or his right coat pocket," pointed it at the woman and demanded the $820, the court documents say.

The victim asked him, "Are you serious?" to which he allegedly responded, "Give me the f—ing money, I know you have it," according to the court documents.

When she asked again if he was serious, he allegedly told her, "I'm not playing around."

Wright then allegedly choked the woman while trying to pull the cash out from under her bra, where she had tucked it away.

The court documents say she was able to pry herself loose and "started to kneel down and scream." She told authorities that she allegedly heard Driver tell her to give the money to Wright, who was yelling at her to stop screaming.

She reportedly screamed at them to get out of her apartment, telling them that the cops were close. Wright allegedly told her he would shoot her and said, "Give me the money and we will leave, give me the money and we will go."

He allegedly tried to choke her a second time and tried to take her money, according to the court documents. Driver allegedly told her to give Wright the money. The two men then left the apartment, got into a white Cadillac, and left the scene without the money. The woman later identified Wright and Driver via photo line-ups.

Wright was arrested and later released on $100,000 bail. As a condition of his release, he was not to have contact with the victim or witnesses, had to refrain from drugs and alcohol, and could not possess a firearm.

Wright's bail was reportedly revoked in July because he allegedly possessed a firearm and was not keeping in touch with his probation officer, according to The Daily Mail, which was the first outlet to report on the aggravate robbery attempt.

The case was still pending when Wright was pulled over Sunday for having an expired license plate. Police then tried to arrest him on an outstanding warrant after failing to appear in court on charges that he fled from officers and possessed a gun without a permit during an encounter with Minneapolis police in June.
So, this is the "Role Model for American 'Yutes'" that has inspired BLM-organized riots and demonstrations across the country.
Yes, it was a horrible, tragic mistake on the part of Officer Potter and she will pay for it.
However, those who are demonstrating and rioting are not making things better by doing so.
They are harming their fellow citizens and are deepening the racial division which the Democratic Party has purposefully worked to widen since Barack Hussein Obama (mm mmm mmmm) became the 44th President of the United States of America.
This have gotten so STUPID that the Black Mayor of the Minneapolis Suburb where the shooting took place has come out and said that the police should not be wearing weapons when they perform a routine traffic stop.
Really, Mr. Mayor??!!
Do you want them to wear uniforms with targets painted on their chests, too?
Dear Lord.
Americans are witnessing a replay of the Russian Revolution with BLM, Antifa, and the rest of the rioters playing the part of the Bolsheviks, otherwise known as "Useful Idiots".
To "radically change" a country, first you have to whip up its citizens into such a frenzy that they no longer think for themselves.
Rather, they act in unison as a crowd, focusing and acting on the "shared indignation" which brings them together.
Once they are united in a cause, they are more easily manipulated to proceed with the process of "radically changing" the country into what those who are manipulating them want it to be.
In the case of the Russian Revolution, the manipulator of the masses was the Marxist, Vladimir Lenin.
In the case of the rioters, it is the group known as Black Lives Matter, whose leader is a self-proclaimed Marxist, who has become rich from the labor of her "New Bolsheviks".
So, why aren't the Biden-Harris Administration and the rest of the Democrat Elite trying to stop the rioting, like President Trump tried to?
Simple.
In order to make an omelet, you have to break a few eggs.
And, in order to change America into a Democratic Socialist country, you have to overthrow our present society, which is kept safe by "The Thin Blue Line", and replace those protecting us with "Useful Idiots".
Thus endeth the lesson.
God help us.
Until He Comes,
KJ
DONATIONS ARE WELCOME AND APPRECIATED.
Make a one-time donation
Make a monthly donation
Make a yearly donation
Choose an amount
Or enter a custom amount
$
---
Your contribution is appreciated.
Your contribution is appreciated.
Your contribution is appreciated.
Donate
Donate monthly
Donate yearly