FoxNews.com reports that
Liberal mega-donor George Soros has directed $1 million to an activist group attempting to defund the police as violent crime surges in major urban centers across the nation.

Soros sent the million dollars via his Color Of Change PAC on May 14, according to Federal Election Commission files obtained by the Washington Free Beacon.

The organization describes itself as "the nation's largest online racial justice organization" and actively engages in efforts to defund police departments such as spreading an online petition calling for "divesting from and dismantling the systems that unjustly harm Black people."

The group also backed a push by the Milwaukee City Council to defund the police.

"Policing is a violent institution that must end," the group's president wrote in a statement supporting the move. "We imagine a country where there is enough money to educate our children, care for our sick and feed those who are financially unstable. Defunding the police allows for this vision."

Violent crime has surged dramatically in many large cities across the United States this year, including in areas where Soros has spent large sums of money electing Democratic candidates who have promised to ease sentencing requirements and implement relaxed bail reform laws.

In 2018, Soros spent millions of dollars to help elect current Los Angeles County District Attorney George Gascon who promised to implement sentencing reforms and decriminalize certain illegal activities. In 2021, the Los Angeles City Council redirected funds from the LAPD to social outreach organizations.

This year in Los Angeles, murders are up 20% and violent crime has spiked which has contributed to a rampant homeless crisis that many argue Gascon's policies have made worse.

Philadelphia, where Soros spent almost $2 million electing District Attorney Larry Krasner, currently has the highest murder rate per capita among the 10 largest cities in the country and homicides have risen 35% this year.

"When George Soros funded scores of elections for prosecutors who have no intention of prosecuting criminals and every intention of prosecuting police officers, he knew exactly what he was doing," host of Fox News' Life, Liberty and Levin Mark Levin said about Soros last year. "He was funding a counter-revolution in the U.S."
Color of Change also sponsored the Olympic Activist and participant in the Hammer Throw, Gwen Berry.
George Soros is the "Vladimir Lenin" of our time.
As was the case in the Russian Revolution, any "Democratic Socialist" nation we see around our Modern World went through a course-altering revolution, whether through a violent overthrow of the Government or through a "radical change" in the political ideology of their nation and the way that their populace voted in the subsequent election.
I firmly believe that the mission of Billionaire Financier George Soros and all of the Far Left Organizations and Democratic Party Politicians whom he supports, is what his political puppet, Former (Thank God) President Barack Hussein Obama, said that his was during his first presidential campaign: to "radically change" our nation into something that every patriotic American will no longer recognize.
America's Alt-Left, which Former President Trump identified by name during the 2017 "Press Conference", which shall forever be known as the "Trump Tower Thrashing", is a fringe group of radicalized young people, who grew up during the Obama Administration being programmed by "Organizing for America", Liberal College Professors, and a pop culture which told them that to love America and to respect her history and those who had gone before them, was "jingoistic".
The 2020 Rioters used the justified shooting of a madman attacking police officers with a knife as an excuse to riot and loot in several poorly-run Democrat-controlled cities.
They were told through indoctrination that it is evil to try to be better than others….to achieve and make their own way.
They were told that everyone "should be equal" and those who do achieve should "share the wealth".
This programming led these young minds full of mush to become the "useful idiots" (as Communists used to call their dupes in the Cold War) whom we have been watching on television for the last decade as they attack America's History, our Constitutional method of deciding our leaders, our Former President, and even, how we select our Supreme Court Justices.
Now with the push to Defund the Police", Soros' funding of campaigns to install Far Left District Attorneys in major American cities, and his covert and overt support of the perpetually grieved protesters, paid to stage organized demonstrations which morph into riots and his meddling in local and elections, America is being attacked from within.
That is why Flipping the House of Representatives and the Senate back to a Republican Majority, leading to the reelection of Donald J. Trump to the Presidency in 2024 is so very important.
Trump must be reelected in order to put the brakes on this "New Revolution" purposefully designed to "radically change" America into just another "Democratic Socialist Nation" whether it be through the Insurrection Act or other means available to him.
Now is the time to stop George Soros and these "New Bolsheviks", before history repeats itself on this side of the Atlantic, over 100 years later.
Freeze the assets of George Soros, including those of the organizations which he controls, like Media Matters and the Open Society Institute.
Then deport him….or arrest him for sedition, lock him up, and throw away the key.
America's survival as a free nation depends on it.
Until He Comes,
KJ
DONATIONS ARE WELCOME AND APPRECIATED.
Make a one-time donation
Make a monthly donation
Make a yearly donation
Choose an amount
Or enter a custom amount
$
---
Your contribution is appreciated.
Your contribution is appreciated.
Your contribution is appreciated.
Donate
Donate monthly
Donate yearly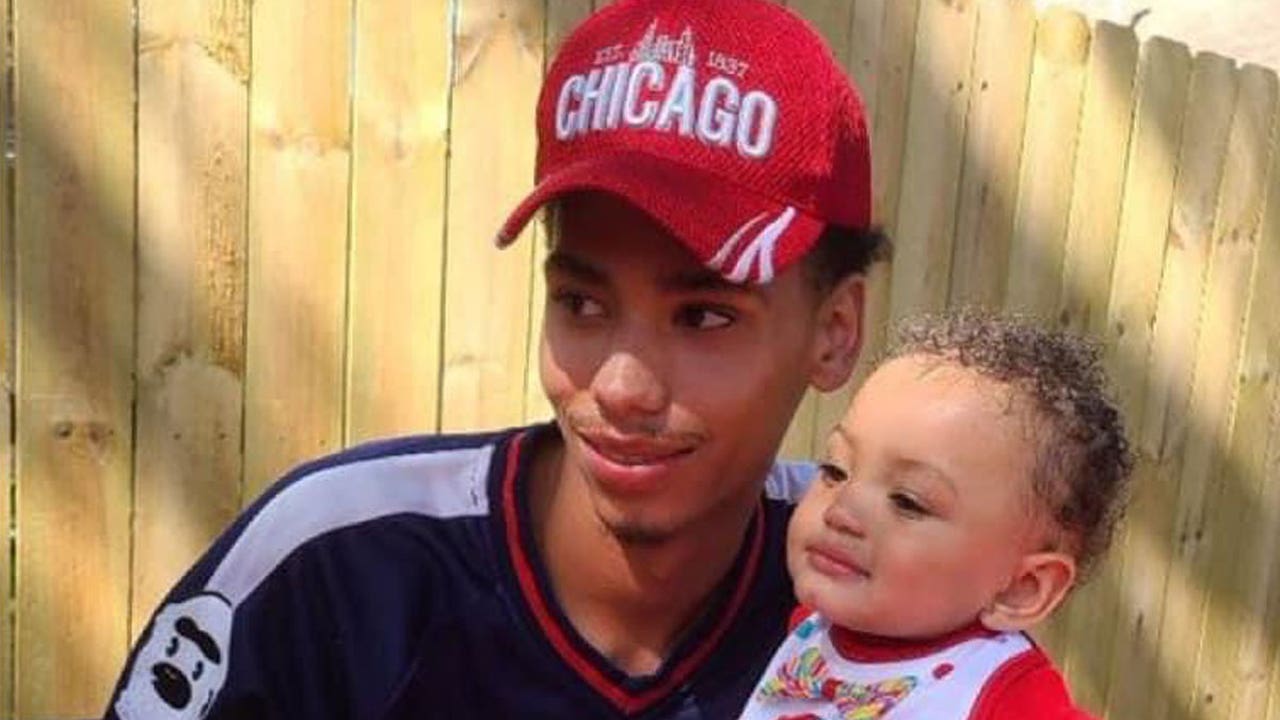 FoxNews.com reports that
Daunte Wright, the 20-year-old Black man shot by a police officer in a Minneapolis suburb Sunday afternoon, had an open warrant for his arrest related to an aggravated armed robbery attempt when he was killed, according to court records.

Wright and another man, identified as Emajay Maurice Driver, a high school acquaintance, had both been charged with first-degree aggravated robbery in a December 2019 incident in Osseso, Minn., Hennepin County District Court documents show.

According to the documents, Wright and Driver went to a party at an apartment in the 600 block of North Oaks Drive in Osseo – about 5 miles from Brooklyn Center, where Wright was fatally shot.

Around 2:30 a.m., two women at the home told Wright and Driver they needed to leave, but the two men said they did not have a ride, the documents say. The women reportedly allowed the Wright and Driver to spend the night.

In the morning, one of the two women left the apartment to get $820 in cash to pay the other for rent. After paying the rent, she left for work.

As Wright and Driver were waiting for their rides, the other woman who stayed behind said Wright allegedly blocked the door, preventing her from leaving. Wright then allegedly pulled a black handgun "with silver trim out from either his right waistband or his right coat pocket," pointed it at the woman and demanded the $820, the court documents say.

The victim asked him, "Are you serious?" to which he allegedly responded, "Give me the f—ing money, I know you have it," according to the court documents.

When she asked again if he was serious, he allegedly told her, "I'm not playing around."

Wright then allegedly choked the woman while trying to pull the cash out from under her bra, where she had tucked it away.

The court documents say she was able to pry herself loose and "started to kneel down and scream." She told authorities that she allegedly heard Driver tell her to give the money to Wright, who was yelling at her to stop screaming.

She reportedly screamed at them to get out of her apartment, telling them that the cops were close. Wright allegedly told her he would shoot her and said, "Give me the money and we will leave, give me the money and we will go."

He allegedly tried to choke her a second time and tried to take her money, according to the court documents. Driver allegedly told her to give Wright the money. The two men then left the apartment, got into a white Cadillac, and left the scene without the money. The woman later identified Wright and Driver via photo line-ups.

Wright was arrested and later released on $100,000 bail. As a condition of his release, he was not to have contact with the victim or witnesses, had to refrain from drugs and alcohol, and could not possess a firearm.

Wright's bail was reportedly revoked in July because he allegedly possessed a firearm and was not keeping in touch with his probation officer, according to The Daily Mail, which was the first outlet to report on the aggravate robbery attempt.

The case was still pending when Wright was pulled over Sunday for having an expired license plate. Police then tried to arrest him on an outstanding warrant after failing to appear in court on charges that he fled from officers and possessed a gun without a permit during an encounter with Minneapolis police in June.
So, this is the "Role Model for American 'Yutes'" that has inspired BLM-organized riots and demonstrations across the country.
Yes, it was a horrible, tragic mistake on the part of Officer Potter and she will pay for it.
However, those who are demonstrating and rioting are not making things better by doing so.
They are harming their fellow citizens and are deepening the racial division which the Democratic Party has purposefully worked to widen since Barack Hussein Obama (mm mmm mmmm) became the 44th President of the United States of America.
This have gotten so STUPID that the Black Mayor of the Minneapolis Suburb where the shooting took place has come out and said that the police should not be wearing weapons when they perform a routine traffic stop.
Really, Mr. Mayor??!!
Do you want them to wear uniforms with targets painted on their chests, too?
Dear Lord.
Americans are witnessing a replay of the Russian Revolution with BLM, Antifa, and the rest of the rioters playing the part of the Bolsheviks, otherwise known as "Useful Idiots".
To "radically change" a country, first you have to whip up its citizens into such a frenzy that they no longer think for themselves.
Rather, they act in unison as a crowd, focusing and acting on the "shared indignation" which brings them together.
Once they are united in a cause, they are more easily manipulated to proceed with the process of "radically changing" the country into what those who are manipulating them want it to be.
In the case of the Russian Revolution, the manipulator of the masses was the Marxist, Vladimir Lenin.
In the case of the rioters, it is the group known as Black Lives Matter, whose leader is a self-proclaimed Marxist, who has become rich from the labor of her "New Bolsheviks".
So, why aren't the Biden-Harris Administration and the rest of the Democrat Elite trying to stop the rioting, like President Trump tried to?
Simple.
In order to make an omelet, you have to break a few eggs.
And, in order to change America into a Democratic Socialist country, you have to overthrow our present society, which is kept safe by "The Thin Blue Line", and replace those protecting us with "Useful Idiots".
Thus endeth the lesson.
God help us.
Until He Comes,
KJ
DONATIONS ARE WELCOME AND APPRECIATED.
Make a one-time donation
Make a monthly donation
Make a yearly donation
Choose an amount
Or enter a custom amount
$
---
Your contribution is appreciated.
Your contribution is appreciated.
Your contribution is appreciated.
Donate
Donate monthly
Donate yearly
The general principles on which the fathers achieved independence were the general principles of Christianity. I will avow that I then believed, and now believe, that those general principles of Christianity are as eternal and immutable as the existence and attributes of God. – John Adams, 2nd President of the United States of America
ToddStarnes.com reports that
Rep. Greg Steube (R-FL) triggered a bunch of God-hating Democrats after he pointed out that God makes people uniquely male or female.

"When men or women claim to be able to choose their own sexual identity, they are making a statement that God did not know what he was doing when he created them," the congressman said.

Steube accused Democrats of trying to define what it means to be male or female.

"The gender confusion that exists in our culture today is a clear rejection of God's good design. Whenever a nation's laws no longer reflect the standards of God that nation is in rebellion against him and will inevitably bear the consequences," the congressman said. "We are seeing the consequences of rejecting God here in our country today."

That comment drew a fiery response from Rep. Jerry Nadler (D-NY).

"What any religious tradition describes as God's will is no concern of this Congress," added New York Democrat Jerry Nadler.

Democrat Katherine Clark, of Massachusetts, hit out at any member of Congress who "describe transgender people as something less-than, as underserving, and illegitimate".

May God have mercy on our nation and may He protect us from these godless, heathen Democrats.
Boys and girls, we really should not be surprised by the idiotic statement by Rep. Jerry Nadler.
For what now seems like an eternity, those on the Left side (along with some of those who claim to be on the Right Side) of the Political Aisle, have focused their attention on "radically changing" America.
They soon realized that they simply could not do it through popular culture and educational indoctrination, inundating America's children with both overt and subliminal imaging designed to countermand the Traditional American Values that they were being raised with, in normal American Households, out here in "Flyover Country", otherwise known as America's Heartland…or "the Red States".
Modern Liberals soon figured out that the way to program Americans into believing that "all paths lead to God" and that cradle-to-grave Nanny-State Government were the new American Standards for living our daily lives, was to turn Christian American Houses of Worship away from being instructors of the Word of God and a sanctuary in which to worship Our Creator, to, instead, being purveyors of the joys of Popular Culture. Wednesday Night Bible Studies were soon replaced by Yoga Classes and Encounter Groups. Religious Leaders were soon quoting philosophy, instead of the Bible in their Sunday Morning Sermons.
And, instead of taking a stand against those things of the world which were directly opposed to what is found in God's Word, these "new, enlightened" churches started standing up for the "right" of a woman to have her baby prematurely yanked out of her womb with a set of tongs, standing up for the right of Adam to "marry" Steve, when the Bible states that marriage is between a man and a woman, and standing up for the equality of all faiths, when the Son of God firmly states, in John 14:6, that
I am the way, and the truth, and the life. No one comes to the Father except through me.
So, when is all this Christianity in America going to "fade away" as predicted and hoped for by "the Smartest People in the Room"?
As polls have shown…not any time soon.
America remains a nation whose population consists of 70-75%, who proclaim Jesus Christ as their Personal Savior and 92%, who believe in God.
However, if you read some of the comments posted on Websites and Facebook Political Pages, by self-appointed "pundits", you would think that Christian Americans are the minority in this nation.
I can testify from personal experience, having caught flack for sticking to my Christian American Conservative Principles, since beginning my daily posts on this blog in April of 2010.
My posts, concerning American Christianity, seem to "touch a nerve" in both Liberals and Atheists, alike. (But, in at least some cases, I repeat myself.)
Their reaction has hardly been unexpected.
Of course, one of the Hot Button Issues, which those Liberals and Atheists who responded, over the years, immediately denied, was that our Founding Fathers were Christians and that our country was founded on a Judeo-Christian Belief System.
Evidently, they had never read anything, except what their like-minded, non-believing soothsayers, allowed them to. Or else, they would have read historical documents like President George Washington's Thanksgiving Day Proclamation, written on November 1, 1777, and found at wallbuilders.com:
The committee appointed to prepare a recommendation to the several states, to set apart a day of public thanksgiving, brought in a report; which was taken into consideration, and agreed to as follows:

Forasmuch as it is the indispensable duty of all men to adore the superintending providence of Almighty God; to acknowledge with gratitude their obligation to him for benefits received, and to implore such farther blessings as they stand in need of; and it having pleased him in his abundant mercy not only to continue to us the innumerable bounties of his common providence, but also smile upon us in the prosecution of a just and necessary war, for the defense and establishment of our unalienable rights and liberties; particularly in that he hath been pleased in so great a measure to prosper the means used for the support of our troops and to crown our arms with most signal success:

It is therefore recommended to the legislative or executive powers of these United States, to set apart Thursday, the 18th day of December next, for solemn thanksgiving and praise; that with one heart and one voice the good people may express the grateful feelings of their hearts, and consecrate themselves to the service of their divine benefactor; and that together with their sincere acknowledgments and offerings, they may join the penitent confession of their manifold sins, whereby they had forfeited every favor, and their humble and earnest supplication that it may please God, through the merits of Jesus Christ, mercifully to forgive and blot them out of remembrance; that it may please him graciously to afford his blessings on the governments of these states respectively, and prosper the public council of the whole; to inspire our commanders both by land and sea, and all under them, with that wisdom and fortitude which may render them fit instruments, under the providence of Almighty God, to secure for these United States the greatest of all blessings, independence and peace; that it may please him to prosper the trade and manufactures of the people and the labor of the husbandman, that our land may yield its increase; to take schools and seminaries of education, so necessary for cultivating the principles of true liberty, virtue and piety, under his nurturing hand, and to prosper the means of religion for the promotion and enlargement of that kingdom which consisteth in righteousness, peace and joy in the Holy Ghost.

And it is further recommended, that servile labor, and such recreation as, though at other times innocent, may be unbecoming the purpose of this appointment, be omitted on so solemn an occasion.
Of course, the Poster Boy for the claim by Liberal/Atheist responders, concerning the Founders' lack of Christianity, is Thomas Jefferson.
Atheists like to bring up the fact that he wrote a version of the Bible which left out Christ's miracles. What they are reluctant to do, though, is explain why he wrote his book that way. David Barton explains on wallbuilders.com:
The reader [of a newspaper article which Barton is replying to], as do many others, claimed that Jefferson omitted all miraculous events of Jesus from his "Bible." Rarely do those who make this claim let Jefferson speak for himself. Jefferson's own words explain that his intent for that book was not for it to be a "Bible," but rather for it to be a primer for the Indians on the teachings of Christ (which is why Jefferson titled that work, "The Life and Morals of Jesus of Nazareth"). What Jefferson did was to take the "red letter" portions of the New Testament and publish these teachings in order to introduce the Indians to Christian morality. And as President of the United States, Jefferson signed a treaty with the Kaskaskia tribe wherein he provided—at the government's expense—Christian missionaries to the Indians. In fact, Jefferson himself declared, "I am a real Christian, that is to say, a disciple of the doctrines of Jesus." While many might question this claim, the fact remains that Jefferson called himself a Christian, not a deist.
Atheist Activists and young and/or misinformed Liberals and self-proclaimed "Libertarians" (but, in a lot of cases, I repeat myself), who reply to my posts, insist that Crosses and other Christian symbols have no place in the Public Square.
Relying on Far Left Ideologues or their own opinion as their "highest authority", they continue their push to eliminate the practice of American Christianity and the Traditional American Morality and Ethics which go with it from Everyday American Life, attempting to regulate Christians' role in American Society as remaining unseen and unheard from, worshiping in private, on Sunday mornings, only.
Or, as Actor and Professional Wrestler Dwayne "The Rock" Johnson would say, Modern American Liberals want American Christians to
Sit down, shut up, and know your role!
Unfortunately for them, our Constitution and the Bill of Rights reinforced our rights as Americans to practice our Faith as We see fit.
The First Amendment to the Constitution still holds.
Congress shall make no law respecting an establishment of religion, or prohibiting the free exercise thereof; or abridging the freedom of speech, or of the press; or the right of the people peaceably to assemble, and to petition the Government for a redress of grievances.
Being filled with human beings, America's churches have made a lot of mistakes, However, they have also done a lot of good in the Name of the Lord.
Churches today have to walk a fine line.
The spiritual battle raging between the influence of American Popular Culture and those seeking the Will of God in their lives, takes all the strength…and prayer, that Christians can muster.
Modern Liberals seem to have great difficulty comprehending the role which Our Creator, the God of Abraham, played and plays in this Grand Experiment, known as the United States of America.
Why have Liberals ratcheted up their anti-Christian Vitriol and Negativity since January 21, 2009?
Why are they so focused on removing America's Christian Heritage?
Well, as is usually my wont, I have been doing some "reckoning" about this.
It seems to this ol' Southern Boy, living here in the Heartland, that America's Christian Heritage and the very real fact of His influence in building and shaping America's growth into the greatest country on the face of God's Green Earth, not only stifles and interferes with Modern Liberals' "anything goes", "share the wealth", "hive-mind", "36 genders", "man is his own god" Political Ideology, but the reality of God's very existence, somewhere deep in their miserable, bitter psyches, scares the mess out of them.
Why else would they be trying so hard to fight against the influence of Someone Whom they really don't believe in?
And, a second and final thought, found in the Word of God, occurred to me while watching "Chair" Jerry Nadler act like the south end of a north-bound mule
The fool says in his heart, "There is no God." They are corrupt, they do abominable deeds; there is none who does good. – Psalms 14:1
Until He Comes,
KJ