FoxNews.com reports that
Senate Republicans Tuesday blocked sweeping legislation on election and campaign finance reforms that Democrats said is crucial to ensuring voting rights and saving democracy but the GOP blasted as a partisan power grab.

The "For the People Act" needed 60 votes to clear a procedural vote in the Senate Tuesday, but Republicans filibustered and killed the legislation from advancing to debate. No Republicans joined with the 50 Democrats on the motion to proceed.

Senate Minority Leader Mitch McConnell, R-Ky., said Republicans won't stand for Democrats' attempt to impose new voting standards on states that would "rig" elections in their favor. He called the substance of the nearly 900-page bill "rotten" to its core.

Republicans took issue with imposing federal standards on state elections that they said would weaken state ID requirements. They also oppose starting a new public financing system for congressional elections and politicizing the Federal Elections Commission that enforces campaign finance laws.

Even GOP moderate Sen. Lisa Murkowski of Alaska said she couldn't support the "partisan federal takeover of the election system." In a floor speech, she said she'd back elements of the bill and will co-sponsor the separate John Lewis Voting Rights Act, but can't back Democrats' "one-size-fits-all" reforms.

Democrats, with the White House on their side, framed the legislation as an urgent priority to save democracy in the face of GOP efforts in state legislatures around the country to pass "voter suppression laws" in the wake of former President Trump's 2020 election loss and unsubstantiated claims of widespread voter fraud.

"Democracy is in peril, here, in America," President Biden's White House said in a statement Tuesday supporting the bill. "The right to vote – a sacred right in this country – is under assault with an intensity and an aggressiveness we have not seen in a long time."

Voting rights have been such a concern for the White House that Vice President Kamala Harris presided over the debate on the Senate floor Tuesday evening and announced the failed 50-50 vote. Afterward, she said the White House is committed to ensuring access to the polls. "The fight is not over," she told reporters at the Capitol.

Senate Majority Leader Chuck Schumer, D-N.Y., accused the GOP of being "afraid" to debate the merits of voting rights because they'd be forced to defend their efforts to disenfranchise voters.

"I want to be clear about what just happened on the Senate floor," Schumer said immediately following the vote. "Every single Senate Republican just voted against starting debate … on legislation to protect Americans' voting rights."

He added: "This vote, I'm ashamed to say, is further evidence that voter suppression has become part of the official platform of the Republican Party."

The "For the People Act" was numbered H.R. 1 and S.1 in the House and Senate to signify it was the top priority of Democratic leadership. The bill already passed the House with no GOP support.

The voting rights legislation, if enacted, would take aim at big-dollar donors and dark money in politics by requiring additional disclosure of campaign donors and disclaimers on political advertising. Presidential candidates would also be required to release their tax returns.

It would set up a new 6-1 public matching financing system for congressional elections to encourage more grassroots donations and require states to adopt independent redistricting commissions to prevent partisan gerrymandering.

And the legislation would set basic standards for states to run elections, such as mandating at least 15 days of early voting, setting up automatic voter registration, and permitting the use of student IDs or sworn written statements in states that have voter identification requirements.

While all 50 Democrats were united in moving to debate the bill, with Sen. Joe Manchin, D-W.Va., striking a last-minute deal with Schumer, Democrats are deeply divided on what to do next.

A top Democratic political adviser criticized his own party for wasting time on the S.1 legislation that won't pass. Dmitri Mehlhorn, a key confidant to Democratic funder Reid Hoffman, argued the legislative push was setting the party up for failure and "dragging me and my country off a cliff," according to a report in POLITICO.

Progressives are demanding that Senate Democrats get rid of the legislative filibuster so they can pass the sweeping election reforms, D.C. statehood bill, gun control and police reform bills without any GOP support. But Manchin and Arizona Sen. Kyrsten Sinema have doubled down on their opposition to eliminating the filibuster, meaning any pathway forward on voting reforms would need GOP support.
The Democrats overplayed their hand.
Lost in their arrogant euphoria over the rigged results of the 2020 Presidential Election and their gains in Congress, they believed that they could do anything…including passing a bill into law which would ensure that they remained in power in Washington forever.
The Democrats truly believe that, like all of the other Marxists who were determined to "radically change" the government of their country and succeeded, that they will be successful, too.
There is a very important roadblock standing between the Democrats and their quest for "Radical Change".
The difference between, say, a country like Venezuela, which was once a beautiful capitalist nation, and the United States of America, is the System of Checks and Balances which our Founding Fathers, in their brilliance, put into place to prevent wannabe tyrants, such as the Far Left Democrat Elite, from turning our Constitutional Republic into something that it was never meant to be.
That is not to say that the Democrats will not keep trying to change our Republic into a "Democratic Socialist" (i.e., MARXIST) country.
However, they will find it much harder to do thanks to the precious document that is the United States Constitution.
Thanks to that document, the power of this great nation does not reside in the Washington, D.C, Beltway, the Northeast Municipalities, or the West Coast.
America's power is equally shared by its citizens in every state in the union.
EVERYBODY'S vote counts.
Everybody who is a citizen of the United States of America, that is.
The Democrats tried to cheat their way around that fact.
That is why they are so feverishly attempting to stop the 2020 Presidential Election Audits which are springing up, starting with Arizona.
If there was nothing to hide, why would they care is a state audited their votes which were counted in the 2020 Presidential Election?
When it all comes down to what Americans are watching transpire, these same political shenanigans have occurred whenever Marxists attempt to take over a Sovereign Nation's sitting government.
The biggest problem that these Marxists who are calling themselves Democrats face in keeping them from succeeding with their mission of "radical change" is the fact that that there are more Patriotic Americans than there are "Useful Idiots".
THANK GOD.
Until He Comes,
KJ
DONATIONS ARE WELCOME AND APPRECIATED.
Make a one-time donation
Make a monthly donation
Make a yearly donation
Choose an amount
Or enter a custom amount
$
---
Your contribution is appreciated.
Your contribution is appreciated.
Your contribution is appreciated.
Donate
Donate monthly
Donate yearly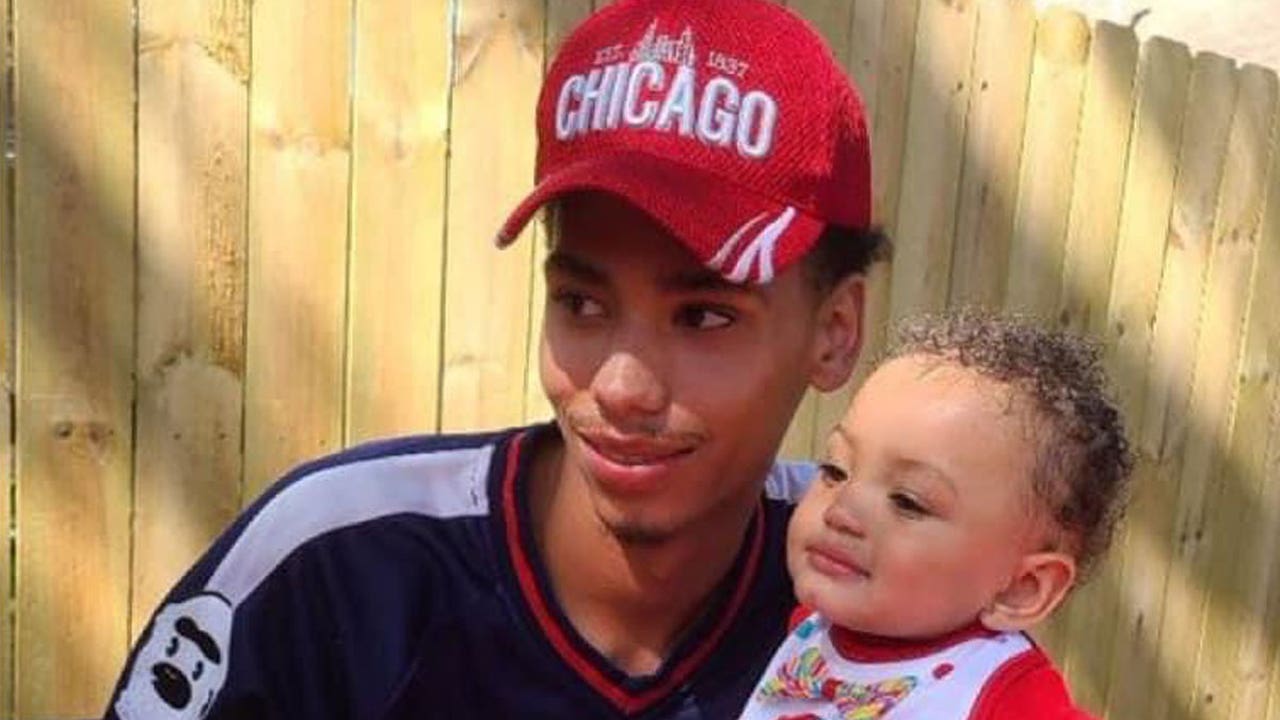 FoxNews.com reports that
Daunte Wright, the 20-year-old Black man shot by a police officer in a Minneapolis suburb Sunday afternoon, had an open warrant for his arrest related to an aggravated armed robbery attempt when he was killed, according to court records.

Wright and another man, identified as Emajay Maurice Driver, a high school acquaintance, had both been charged with first-degree aggravated robbery in a December 2019 incident in Osseso, Minn., Hennepin County District Court documents show.

According to the documents, Wright and Driver went to a party at an apartment in the 600 block of North Oaks Drive in Osseo – about 5 miles from Brooklyn Center, where Wright was fatally shot.

Around 2:30 a.m., two women at the home told Wright and Driver they needed to leave, but the two men said they did not have a ride, the documents say. The women reportedly allowed the Wright and Driver to spend the night.

In the morning, one of the two women left the apartment to get $820 in cash to pay the other for rent. After paying the rent, she left for work.

As Wright and Driver were waiting for their rides, the other woman who stayed behind said Wright allegedly blocked the door, preventing her from leaving. Wright then allegedly pulled a black handgun "with silver trim out from either his right waistband or his right coat pocket," pointed it at the woman and demanded the $820, the court documents say.

The victim asked him, "Are you serious?" to which he allegedly responded, "Give me the f—ing money, I know you have it," according to the court documents.

When she asked again if he was serious, he allegedly told her, "I'm not playing around."

Wright then allegedly choked the woman while trying to pull the cash out from under her bra, where she had tucked it away.

The court documents say she was able to pry herself loose and "started to kneel down and scream." She told authorities that she allegedly heard Driver tell her to give the money to Wright, who was yelling at her to stop screaming.

She reportedly screamed at them to get out of her apartment, telling them that the cops were close. Wright allegedly told her he would shoot her and said, "Give me the money and we will leave, give me the money and we will go."

He allegedly tried to choke her a second time and tried to take her money, according to the court documents. Driver allegedly told her to give Wright the money. The two men then left the apartment, got into a white Cadillac, and left the scene without the money. The woman later identified Wright and Driver via photo line-ups.

Wright was arrested and later released on $100,000 bail. As a condition of his release, he was not to have contact with the victim or witnesses, had to refrain from drugs and alcohol, and could not possess a firearm.

Wright's bail was reportedly revoked in July because he allegedly possessed a firearm and was not keeping in touch with his probation officer, according to The Daily Mail, which was the first outlet to report on the aggravate robbery attempt.

The case was still pending when Wright was pulled over Sunday for having an expired license plate. Police then tried to arrest him on an outstanding warrant after failing to appear in court on charges that he fled from officers and possessed a gun without a permit during an encounter with Minneapolis police in June.
So, this is the "Role Model for American 'Yutes'" that has inspired BLM-organized riots and demonstrations across the country.
Yes, it was a horrible, tragic mistake on the part of Officer Potter and she will pay for it.
However, those who are demonstrating and rioting are not making things better by doing so.
They are harming their fellow citizens and are deepening the racial division which the Democratic Party has purposefully worked to widen since Barack Hussein Obama (mm mmm mmmm) became the 44th President of the United States of America.
This have gotten so STUPID that the Black Mayor of the Minneapolis Suburb where the shooting took place has come out and said that the police should not be wearing weapons when they perform a routine traffic stop.
Really, Mr. Mayor??!!
Do you want them to wear uniforms with targets painted on their chests, too?
Dear Lord.
Americans are witnessing a replay of the Russian Revolution with BLM, Antifa, and the rest of the rioters playing the part of the Bolsheviks, otherwise known as "Useful Idiots".
To "radically change" a country, first you have to whip up its citizens into such a frenzy that they no longer think for themselves.
Rather, they act in unison as a crowd, focusing and acting on the "shared indignation" which brings them together.
Once they are united in a cause, they are more easily manipulated to proceed with the process of "radically changing" the country into what those who are manipulating them want it to be.
In the case of the Russian Revolution, the manipulator of the masses was the Marxist, Vladimir Lenin.
In the case of the rioters, it is the group known as Black Lives Matter, whose leader is a self-proclaimed Marxist, who has become rich from the labor of her "New Bolsheviks".
So, why aren't the Biden-Harris Administration and the rest of the Democrat Elite trying to stop the rioting, like President Trump tried to?
Simple.
In order to make an omelet, you have to break a few eggs.
And, in order to change America into a Democratic Socialist country, you have to overthrow our present society, which is kept safe by "The Thin Blue Line", and replace those protecting us with "Useful Idiots".
Thus endeth the lesson.
God help us.
Until He Comes,
KJ
DONATIONS ARE WELCOME AND APPRECIATED.
Make a one-time donation
Make a monthly donation
Make a yearly donation
Choose an amount
Or enter a custom amount
$
---
Your contribution is appreciated.
Your contribution is appreciated.
Your contribution is appreciated.
Donate
Donate monthly
Donate yearly
Within the covers of the Bible are the answers for all the problems men face. -President Ronald Reagan
FoxNews.com reports that
President Donald Trump was just doing what he could to raise spirits when he signed Bibles at an Alabama church for survivors of a deadly tornado outbreak, many religious leaders say, though some are offended and others say he could have handled it differently.

Hershael York, dean of the Southern Baptist Theological Seminary School of Theology in Louisville, Ky., said he didn't have a problem with Trump signing Bibles, like former presidents have, because he was asked and because it was important to the people who were asking.

"Though we don't have a national faith, there is faith in our nation, and so it's not at all surprising that people would have politicians sign their Bibles," he said. "Those Bibles are meaningful to them and apparently these politicians are, too."

But the Rev. Donnie Anderson, executive minister of the Rhode Island State Council of Churches, said she was offended by the way Trump scrawled his signature Friday as he autographed Bibles and other things, including hats, and posed for photos. She viewed it, she said, as a "calculated political move" by the Republican president to court his evangelical voting base.

Presidents have a long history of signing Bibles, though earlier presidents typically signed them as gifts to send with a spiritual message. President Ronald Reagan signed a Bible that was sent secretly to Iranian officials in 1986. President Franklin Roosevelt signed the family Bible his attorney general used to take the oath of office in 1939.

It would have been different, Anderson said, if Trump had signed a Bible out of the limelight for someone with whom he had a close connection.

"For me, the Bible is a very important part of my faith, and I don't think it should be used as a political ploy," she said. "I saw it being used just as something out there to symbolize his support for the evangelical community, and it shouldn't be used in that way. People should have more respect for Scripture."

York said that he, personally, would not ask a politician to sign a Bible, but that he has been asked to sign Bibles after he preaches. It feels awkward, he said, but he doesn't refuse.

"If it's meaningful to them to have signatures in their Bible, I'm willing to do that," he said.

Trump visited Alabama on Friday to survey the devastation and pay respects to tornado victims. The tornado carved a path of destruction nearly a mile wide, killing 23 people, including four children and a couple in their 80s, with 10 victims belonging to a single extended family.

At the Providence Baptist Church in Smiths Station, Ala., the Rev. Rusty Sowell said, the president's visit was uplifting and will help bring attention to a community that will need a long time to recover.

Before leaving the church, Trump posed for a photograph with a fifth-grade volunteer and signed the child's Bible, said Ada Ingram, a local volunteer. The president also signed her sister's Bible, Ingram said. In photos from the visit, Trump is shown signing the cover of a Bible.

Trump should have at least signed inside in a less ostentatious way, said the Rev. Dr. Kevin Cassiday-Maloney.

"It just felt like hubris," said Cassiday-Maloney, pastor at the First Congregational United Church of Christ in Fargo, North Dakota. "It almost felt like a desecration of the holy book to put his signature on the front writ large, literally."

He doesn't think politicians should sign Bibles, he said, because it could be seen as a blurring of church and state and an endorsement of Christianity over other religions.

It would have been out of line if Trump had brought Bibles and given them out, but that wasn't the case, said James Coffin, executive director of the Interfaith Council of Central Florida.

"Too much is being made out of something that doesn't deserve that kind of attention," he said.

Bill Leonard, the founding dean and professor of divinity emeritus at the Wake Forest University School of Divinity in Winston-Salem, N.C., woke up to Facebook posts Saturday morning by former students who were upset about Trump signing the Bibles because they don't view him as an appropriate example of spiritual guidance.

But, Leonard said, it's important to remember that signing Bibles is an old tradition, particularly in southern churches.

Leonard said he would have viewed it as more problematic if the signings were done at a political rally. He doesn't see how Trump could have refused at the church.

"It would've been worse if he had said no because it would've seemed unkind, and this was at least one way he could show his concern along with his visit," he said. "In this setting, where tragedy has occurred and where he comes for this brief visit, we need to have some grace about that for these folks."
Amen.
Gentle Readers, did you notice in the above article that those who objected were representatives of Liberal Churches?
First,, there is NO SUCH THING as "Separation of Church and State" in the Constitution of the United States of America.
Second, President Trump was honoring God by signing children's Bibles in that small Alabama town.
Christianity has played a predominant role in the building of our nation.  In fact, the Capitol building itself was used for church services, even before Congress moved into the building, and continued to be used for Sunday Church Services until well after the Civil War.
The approval of the Capitol for church was given by both the House and the Senate on December 4, 1800, with House approval being given by Speaker of the House, Theodore Sedgwick, and Senate approval being given by the President of the Senate, Thomas Jefferson, whose approval came while he was still officially the Vice- President but after he had just been elected President.
According to David Barton at wallbuilders.com:
Jefferson attended church at the Capitol while he was Vice President 5 and also throughout his presidency. The first Capitol church service that Jefferson attended as President was a service preached by Jefferson's friend, the Rev. John Leland, on January 3, 1802. 6 Significantly, Jefferson attended that Capitol church service just two days after he penned his famous letter containing the "wall of separation between church and state" metaphor.

U. S. Rep. Manasseh Cutler, who also attended church at the Capitol, recorded in his own diary that "He [Jefferson] and his family have constantly attended public worship in the Hall." Mary Bayard Smith, another attendee at the Capitol services, confirmed: "Mr. Jefferson, during his whole administration, was a most regular attendant." She noted that Jefferson even had a designated seat at the Capitol church: "The seat he chose the first Sabbath, and the adjoining one (which his private secretary occupied), were ever afterwards by the courtesy of the congregation, left for him and his secretary." Jefferson was so committed to those services that he would not even allow inclement weather to dissuade him; as Rep. Cutler noted: "It was very rainy, but his [Jefferson's] ardent zeal brought him through the rain and on horseback to the Hall." Other diary entries confirm Jefferson's attendance in spite of bad weather.

…Jefferson was not the only President to attend church at the Capitol. His successor, James Madison, also attended church at the Capitol. 14 However, there was a difference in the way the two arrived for services. Observers noted that Jefferson arrived at church on horseback 15 (it was 1.6 miles from the White House to the Capitol). However, Madison arrived for church in a coach and four. In fact, British diplomat Augustus Foster, who attended services at the Capitol, gave an eloquent description of President Madison arriving at the Capitol for church in a carriage drawn by four white horses.
The series of cacophonous thuds you just heard were the "I'm-smarter than-you" Modern American Marxists…err…Liberals falling off of their chairs.  You see, they will argue until they are blue in the face that Jefferson and Madison were not Christians, and our founding documents were not based on a Judeo-Christian system of beliefs.
Then, they go out to feed the unicorn in their backyard.
Jefferson told his friend, William Bradford (who served as Attorney General under President Washington), to make sure of his own spiritual salvation:
[A] watchful eye must be kept on ourselves lest, while we are building ideal monuments of renown and bliss here, we neglect to have our names enrolled in the Annals of Heaven.
Concerning Christianity, Jefferson said:
The doctrines of Jesus are simple, and tend all to the happiness of man.

The practice of morality being necessary for the well being of society, He [God] has taken care to impress its precepts so indelibly on our hearts that they shall not be effaced by the subtleties of our brain. We all agree in the obligation of the moral principles of Jesus and nowhere will they be found delivered in greater purity than in His discourses.

I am a Christian in the only sense in which He wished anyone to be: sincerely attached to His doctrines in preference to all others.

I am a real Christian – that is to say, a disciple of the doctrines of Jesus Christ.
But, what about Jefferson's re-writing of the Bible, leaving out Jesus' miracles, you ask? David Barton answered that question in 2001, in a letter to a newspaper, in response to a reader:
The reader, as do many others, claimed that Jefferson omitted all miraculous events of Jesus from his "Bible." Rarely do those who make this claim let Jefferson speak for himself. Jefferson's own words explain that his intent for that book was not for it to be a "Bible," but rather for it to be a primer for the Indians on the teachings of Christ (which is why Jefferson titled that work, "The Life and Morals of Jesus of Nazareth"). What Jefferson did was to take the "red letter" portions of the New Testament and publish these teachings in order to introduce the Indians to Christian morality. And as President of the United States, Jefferson signed a treaty with the Kaskaskia tribe wherein he provided—at the government's expense—Christian missionaries to the Indians. In fact, Jefferson himself declared, "I am a real Christian, that is to say, a disciple of the doctrines of Jesus." While many might question this claim, the fact remains that Jefferson called himself a Christian, not a deist.
The other Founding Father whom today's Liberals claim was an Atheist is James Madison.
Per David Barton:
James Madison trained for ministry with the Rev. Dr. John Witherspoon, and Madison's writings are replete with declarations of his faith in God and in Christ. In fact, for proof of this, one only need read his letter to Attorney General Bradford wherein Madison laments that public officials are not bold enough about their Christian faith in public and that public officials should be "fervent advocates in the cause of Christ." And while Madison did allude to a "wall of separation," contemporary writers frequently refuse to allow Madison to provide his own definition of that "wall." According to Madison, the purpose of that "wall" was only to prevent Congress from passing a national law to establish a national religion.
Also, as this writing shows, Madison wanted all public officials – including Bradford – to be unashamed concerning their Christian beliefs and testimony:
I have sometimes thought there could not be a stronger testimony in favor of religion or against temporal enjoyments, even the most rational and manly, than for men who occupy the most honorable and gainful departments and [who] are rising in reputation and wealth, publicly to declare their unsatisfactoriness by becoming fervent advocates in the cause of Christ; and I wish you may give in your evidence in this way.
Did you know that Madison was a member of the committee that authored the 1776 Virginia Bill of Rights and approved of its clause declaring that:
It is the mutual duty of all to practice Christian forbearance, love, and charity toward each other.  ?
And, per Barton, Madison's proposed wording for the First Amendment demonstrates that he opposed only the establishment of a federal denomination, not public religious activities.  The proposal reads:
The civil rights of none shall be abridged on account of religious belief or worship, nor shall any national religion be established.
But, wait.  There's more:
In 1789, Madison served on the Congressional committee which authorized, approved, and selected paid Congressional chaplains.
In 1812, President Madison signed a federal bill which economically aided a Bible Society in its goal of the mass distribution of the Bible.
Finally, throughout his Presidency (1809-1816), Madison endorsed public and official religious expressions by issuing several proclamations for national days of prayer, fasting, and thanksgiving.
So, if you run into one of those individuals who, when it comes to accepting the Faith of our Founding Fathers and that fact that President Trump was doing exactly what those noble men would have done in that same situation in that church in Alabama, proves that denial is not just a river in Egypt, you can respond with one or all of three things:
1.  Quote from this article.
2.  Give him/her this link to wallbuilders.com.
3.  Show them this excellent video, in which David Barton conducts a historical tour of the Capitol Building.
God Bless America and God Bless President Trump!
Until He Comes,
KJ