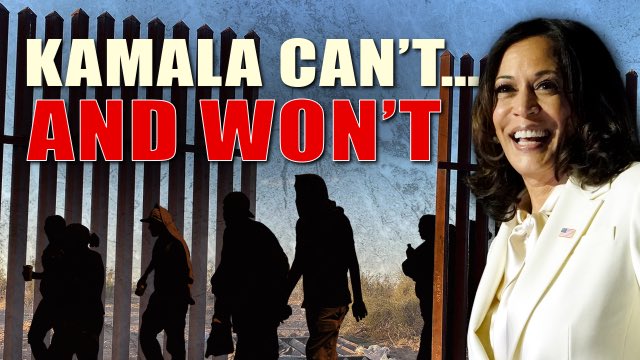 FoxNews.com reports that
Vice President Kamala Harris was the recipient of sharp criticism Friday following her border press conference in El Paso, Texas, in which she blamed the Trump administration for the migrant crisis taking place there.

While answering questions from reporters, Harris proceeded to list various border policies implemented in El Paso by the Trump administration, claimed they had "disastrous effects," and praised the Biden administration for work she claimed alleviated the crisis.

"First of all, what is happening here in El Paso really is, in many ways, highlights many of the facets on the issue of immigration. It is here in El Paso that the previous administration's child separation policy was unveiled. And so we have seen the disastrous effects of that right here in this region," Harris said. "It is here in El Paso that the return to Mexico policy from the previous administration was implemented. We have seen the disaster that resulted from that."

Harris also seemed to blame the Trump administration for the crisis earlier in the day, when she said in a separate press conference that the administration had inherited a tough situation, but that they had made progress in the last five months.

Following the press conference, one critic was quick to correct Harris, pointing out that the crisis had actually gotten worse under Biden, seemingly referencing the rollback of Trump administration border rules, which led to historic increases in the number of migrants attempting to make the dangerous journey to cross the border.

Another pointed out that White House press secretary Jen Psaki also said Harris chose El Paso as the location for her visit, rather than where than another border location where the crisis is worse, because it was where the Trump administration implemented the policies mentioned at the press conference. They added that the decision showed they had no interest in solving the crisis, but instead wanted to focus on reversing Trump administration policies.

Harris' trip to the border was her first since being appointed as the point person for the administration in handling the crisis. It took 93 days from her appointment before she made the visit.
There is a reason why Vice-President Kamala Harris visited El Paso instead of the epicenter of the Biden Border Crisis.
Biden and his Handlers are the ones allowing the chaos at our Southern Birders.
The Far Left Democrats want an influx of undereducated illegal immigrants to come into our Sovereign Nation.
They, like the product of Liberal-staffed colleges before them, are easier to mold and deceive.
It is the same logic which caused Vladimir Lenin to approach the barbaric Bolsheviks and Mensheviks to help him overthrow the Czar of Russia and usher in the "glorious period of enlightenment and social justice" known as the Russian Revolution.
Of course, you know that while I was writing the statement above, I had my tongue firmly planted in my cheek.
Lenin suckered the masses into believing that the political theory which he was championing would bring about a land of milk and honey, where every man would have what he needed to be happy, healthy, and prosperous.
Instead, what Marxism, which has failed in every country in which it has been tried, brought to the poor peasants of Russia was more poverty and even less individual freedom than what they had experienced under the Czar's rule.
The Democrats are so desperate to change our country's government from a Constitutional Republic to the "glory" of Democratic Socialism that they are willing to bring thousands of Covid-19-positive illegals across our Southern Border.
Their plan kills two birds with one stone:
It gives them more "foot soldiers" and it will re-infect America with the Chinese Coronavirus, causing more lockdowns and the opportunity for Democrats to grab more power and gain more control of American Citizens.
Thank God that Texas has a strong governor, like Governor Abbott, to stand up against an out-of-control Presidential Administration.
He realizes that President Trump  is very knowledgeable about the situation at our Southern Border and knows how to stop it.
That is why they are going down there together next week.
More governors need to reach out to President Trump for his help with their issues.
He is an excellent resource to have available.
Until He Comes,
KJ
DONATIONS ARE WELCOME AND APPRECIATED.
Make a one-time donation
Make a monthly donation
Make a yearly donation
Choose an amount
Or enter a custom amount
$
---
Your contribution is appreciated.
Your contribution is appreciated.
Your contribution is appreciated.
Donate
Donate monthly
Donate yearly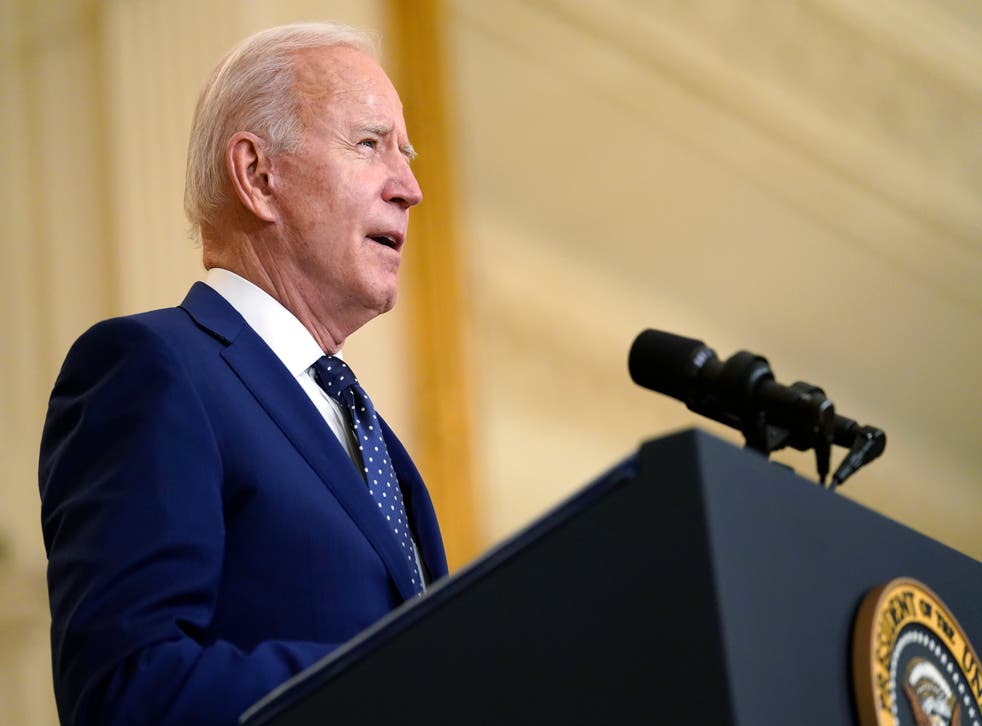 "In the first place, we should insist that if the immigrant who comes here in good faith becomes an American and assimilates himself to us, he shall be treated on an exact equality with everyone else, for it is an outrage to discriminate against any such man because of creed, or birthplace, or origin. But this is predicated upon the person's becoming in every facet an American, and nothing but an American…There can be no divided allegiance here. Any man who says he is an American, but something else also, isn't an American at all. We have room for but one flag, the American flag…We have room for but one language here, and that is the English language…." – President Theodore Roosevelt
FoxNews.com reports that
President Biden on Saturday described the situation at the border as a "crisis" for the first time, as he defended his administration's walkback on refugee policy a day earlier.

"We're going to increase the number [of refugees]," he told reporters. "The problem was that the refugee part was working on the crisis that ended up on the border with young people. We couldn't do two things at once. But now we are going to increase the number."

Biden's administration has until now refused to call the dramatic spike in migrant numbers, which saw 172,000 migrant encounters in March alone, a "crisis." Instead, it has referred to it as a "challenge" and blamed it on the Trump administration's dismantling of asylum paths.

"The men and women of the Department of Homeland Security are working around the clock seven days a week to ensure that we do not have a crisis at the border — that we manage the challenge, as acute as the challenge is," DHS Secretary Alejandro Mayorkas said last month.

But critics have pointed to the record numbers of migrants, overwhelmed facilities, and shocking images coming from the border, and blamed the crisis on Biden's liberal immigration policies for encouraging migrants to make the journey north.

Biden found himself in hot water with members of his own party on Friday, when he signed an emergency presidential determination to keep the number of refugees for Fiscal Year 2021 capped at 15,000 while changing the regional allocation of who is brought in. It is the same level set by the Trump administration.

Biden had said in February that he would increase the cap to 125,000 for FY 2022 which begins in October. He also said he would work with Congress to make a "down payment" on that number. In the meantime, Secretary of State Antony Blinken proposed to Congress lifting the cap to 62,000 for this fiscal year.

Immigration activists and left-wing Democrats were furious at the move. Rep. Alexandria Ocasio-Cortez, D-NY, calling it "completely and utterly unacceptable."

"This Biden Administration refugee admissions target is unacceptable," Sen. Dick Durbin, D-Ill., said. "These refugees can wait years for their chance and go through extensive vetting. Thirty-five thousand are ready. Facing the greatest refugee crisis in our time there is no reason to limit the number to 15,000. Say it ain't so, President Joe."

Hours later, the White House changed course, blaming "confusion" on behalf of the media, while promising to raise the number of refugees by the middle of next month.

"Given the decimated refugee admissions program we inherited, and burdens on the Office of Refugee Resettlement, his initial goal of 62,500 seems unlikely," White House Press Secretary Jen Psaki said, a reference to the border surge, of which the ORR — part of Health and Human Services (HHS) is a key agency in dealing with the flow.

Psaki then said that with the reforms to the refugee admissions in place, a new updated cap will be announced before the middle of May.

"While finalizing that determination, the President was urged to take immediate action to reverse the Trump policy that banned refugees from many key regions, to enable flights from those regions to begin within days; today's order did that," she said. "With that done, we expect the President to set a final, increased refugee cap for the remainder of this fiscal year by May 15."

However, there is still no sign of the surge facing the administration, and which affects ORR, slowing any time soon. There are currently more than 19,000 unaccompanied children in HHS care as of Friday.
On September 16, 2019, the New York Times reported that
The administration said it would accept 18,000 refugees during the next 12 months, down from the current limit of 30,000 and a fraction of the 110,000 President Barack Obama said should be allowed into the United States in 2016, his final year in office.

Even that low figure may overstate the number of slots that could be open for unanticipated crises, since many of the openings have been allocated. The Trump administration will reserve 4,000 refugee slots for Iraqis who worked with the United States military, 1,500 for people from Central America and 5,000 for people persecuted for their religion, senior administration officials said. The additional 7,500 slots are for those who are seeking family unification and have been cleared for resettlement.
So, who will the Biden-Harris Administration decided to be let into our sovereign Nation?
And, how many to each category?
Who will be doing the vetting of these "refugees"?
The same kind of imbecilic bureaucrats who allowed Europe to be trashed by Muslim "Refugees" who looked more like a plain-clothes army?
In November of 2015, the Ultra-Liberal BBC.com reported on the process.
If a refugee is cleared to be considered by the US, the process for approval is lengthy – 18-24 months, said one senior administration official.

Refugees are admitted at about a 50% acceptance rate after being subjected to "the most rigorous screening of any traveller to the US," an official told reporters in a conference call.

That involves extensive in-person interviews about their experiences with conflict, as well as the collection of both biometric and biographic information that is cross-checked with the State Department, the Department of Homeland Security and in some cases, the Department of Defense.

…Ten thousand people have been referred for resettlement in the US, but the US has not processed their applications yet.

After 18-24 months, a refugee may then be sent to his or her new community.
Now, that was during the Obama Administration.
The same people, including Obama, are involved in the Biden Presidency.
I wouldn't trust those Liberal idiots to vet children for a part in a Daycare Play, much less determine the character of foreign nationals wanting to be declared "refugees" and enter our Sovereign Nation.
President Trump limited the number of refugees who would be able to come to America out of a genuine concern for the safety of Americans.
The Far Left Democrats running the "Biden-Harris Administration" don't give a rat's rear.
They have been putting and will always put AMERICA LAST.
Until He Comes,
KJ
DONATIONS ARE WELCOME AND APPRECIATED.
Make a one-time donation
Make a monthly donation
Make a yearly donation
Choose an amount
Or enter a custom amount
$
---
Your contribution is appreciated.
Your contribution is appreciated.
Your contribution is appreciated.
Donate
Donate monthly
Donate yearly
One of the most hilarious explanations for border crisis from Biden admin right now is "pent-up demand." In other words, Trump policies were working. Idiots. – Charlie Hurt, Twitter, 3/15/21
FoxNews.com reports that
U.S. Border Patrol agents assigned to the Rio Grande City station on Saturday encountered two large groups of illegal immigrants crossing into the United States, in a possible sign of a deepening crisis at the border.

CBP agents first responded to a report of a "large group" of illegal immigrants near Las Lomas, Texas – about five miles southeast of Rio Grande City, according to U.S. Customs Border and Protection.

The agents apprehended 134 illegal immigrants – 128 of whom were identified as family members. The agents determined the individuals were from Honduras, El Salvador, Guatemala, and Nicaragua.

Just a few hours later, RGC agents responded to another report of illegal immigrants crossing the border near La Grulla – about 16 miles further southeast from Las Lomas. The agents reportedly encountered 113 illegal immigrants comprising families and unaccompanied alien children (UAC).

The majority of individuals in the second group were also from Central America, but 17 were identified as Romanian nationals. Seven UACs were traveling among the group, CBP said.

A CBP official told Fox News that the individuals are still being processed.

"Even with the spread of the COVID-19 virus, human smugglers continue to try these brazen attempts with zero regard for the lives they endanger nor to the health of the citizens of our great nation," CBP said in a statement. "The U.S. Border Patrol agents of the Rio Grande Valley Sector will continue to safeguard the nation and community against these criminal elements."

The back-to-back migrant groups come amid a recent influx of migrants at the southern border – something that the Biden administration has refused to label a "crisis."

White House press secretary Jen Psaki told reporters Monday that the Biden administration recognizes "this is a big problem," but she blamed the issue on former President Donald Trump.

"The last administration left us a dismantled and unworkable system and, like any other problem, we are going to do all we can to solve it," she said.

Asked if the Biden administration has a handle on the unprecedented amount of migrants arriving at the U.S. southern border, Psaki said "we certainly do."
Why would they want to solve it?
These are new Democrat Voters making their way to the "Promise Land".
As the article above noted, the overwhelming majority of this latest bunch of illegal immigrants are coming from Central America.
Gentle readers, do remember when all of these "migrants" began arriving from Central America?
It was the spring and summer of 2014 under the benevolent reign of King Barack The first, when 50,000-100,000 unaccompanied minors made the long arduous journey from Central America across Mexico to our Southern border, where they were graciously welcomed to our Sovereign Nation by President Obama.
Even though a significant number of these "unaccompanied minors" were found to be carrying measles and other childhood diseases which our country had all but eradicated, they were spirited away on military transport planes to bases around the country and were later dispersed among our general population.
It is already known that big Democrat Party Donors such as George Soros and Tom Steyer were providing monetary support to the Migrant Caravans which began showing up at our Southern Border during the Trump Administration.
With the Globalist Democrats now in charge of the White House and Capitol Hill, I would not be surprised if the United Nations is contributing a little "spending cash" to the "migrants" for their long journey to el Norte.
This whole mess keeps getting deeper and deeper, doesn't it?
The only "New World Order" I've ever thought was real was the professional wrestling one which featured Hollywood Hulk Hogan, Kevin Nash, and Scott Hall, back in the days of WCW.
What we are witnessing are Progressives both within and outside our Sovereign Nation attempting to radically change America through the use of "migrant caravans" in an attempt to take advantage of America's benevolence and largess.
This is indeed "Biden's Border Crisis".
However, his Handlers do not view this as a "Crisis".
They view this as a "Political Strategy".
Until He Comes,
KJ