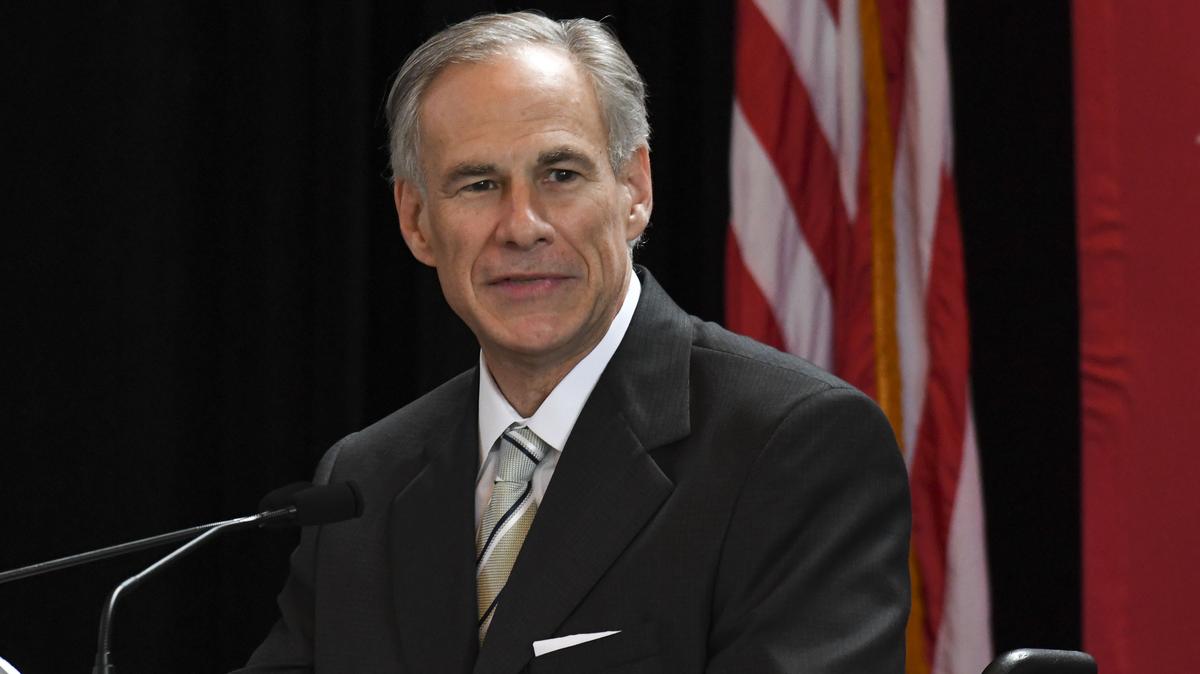 Breitbart.com reports that
Texas Governor Greg Abbott announced the deployment of the state's National Guard and State Troopers to respond to the growing border crisis.

Governor Abbott announced Operation Lone Star "to combat the smuggling of people and drugs into Texas" on Saturday. The operation will integrate the Texas Department of Public Safety (DPS) with the National Guard, Abbott said. He is ordering the deployment of air, ground, marine, and tactical border security assets to high threat areas.

"The crisis at our southern border continues to escalate because of Biden Administration policies that refuse to secure the border and invite illegal immigration," the governor said in a written statement Saturday evening. "Texas supports legal immigration but will not be an accomplice to the open border policies that cause, rather than prevent, a humanitarian crisis in our state and endanger the lives of Texans. We will surge the resources and law enforcement personnel needed to confront this crisis."

Abbott issued the deployment order following a meeting with Texas DPS Director Colonel Steve McCraw. The two discussed strategies to increase safety and security along the border.

The announcement follows a massive increase in illegal border crossings since President Joe Biden took office in January.

Earlier this week, Democrat Congressman Henry Cuellar (D-TX) announced that Border Patrol agents apprehended approximately 10,000 migrants in the Rio Grande Valley Sector during a seven-day period ending on Wednesday, Breitbart Texas reported.

"We are weeks, maybe even days, away from a crisis on the southern border. Inaction is simply not an option," Congressman Cuellar said in a written statement. "Our country is currently unprepared to handle a surge in migrants in the middle of the pandemic."

In Brownsville, Texas, city officials said that six percent of the migrants being released at the bus station to obtain transportation into the U.S. interior are testing positive for COVID-19, Breitbart Texas reported. The Brownsville official said they do not have the authority to prevent those who test positive from boarding buses to travel into the U.S. interior. A worker at the bus station told Fox News they cannot ask passengers for proof of coronavirus test results before transit. Cuellar added, "I urge the Biden Administration to listen and work with the communities on the southern border who are dealing with the surge of migrants."
Don't hold your breathe while you wait.
Biden and his Handlers are the ones allowing the chaos at our Southern Birders.
The Far Left Democrats want an influx of undereducated illegal immigrants to come into our Sovereign Nation.
They, like the product of Liberal-staffed colleges before them, are easier to mold and deceive.
It is the same logic which caused Vladimir Lenin to approach the barbaric Bolsheviks and Mensheviks to help him overthrow the Czar of Russia and usher in the "glorious period of enlightenment and social justice" known as the Russian Revolution.
Of course, you know that while I was writing the statement above, I had my tongue firmly planted in my cheek.
Lenin suckered the masses into believing that the political theory which he was championing would bring about a land of milk and honey, where every man would have what he needed to be happy, healthy, and prosperous.
Instead, what Marxism, which has failed in every country in which it has been tried, brought to the poor peasants of Russia was more poverty and even less individual freedom than what they had experienced under the Czar's rule.
The Democrats are so desperate to change our country's government from a Constitutional Republic to the "glory" of Democratic Socialism that they are willing to bring thousands of Covid-19-positive illegals across our Southern Border.
Their plan kills two birds with one stone:
It gives them more "foot soldiers" and it will re-infect America with the Chinese Coronavirus, causing more lockdowns and the opportunity for Democrats to grab more power and gain more control of American Citizens.
Thank God that Texas has a strong governor, like Governor Abbott, to stand up against an out-of-control Presidential Administration.
More governors need to do the same.
Until He Comes,
KJ