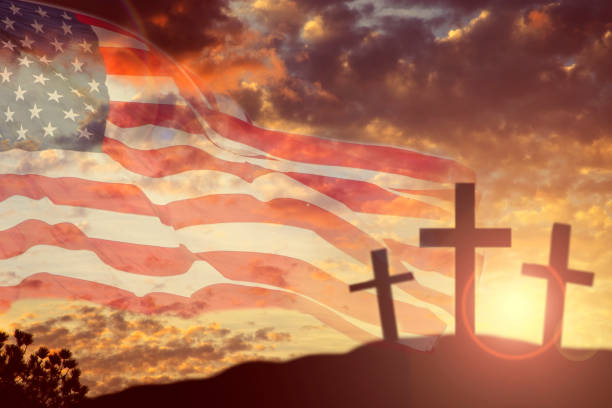 I cannot say this more emphatically—for people, for businesses, and for ministries of faith, the Equality Act is a threat to life as we know it in our nation today. It's a real game-changer. – Rev. Franklin Graham
The Democrat-controlled House of Representatives this past week passed "The Equality Act", a piece of legislation which they had previously passed in 2019. Only this time, they named it The "For The People" Act.
ChristianPost.com reported before it passed that
The wide-reaching Equality Act championed by Democrats would put the hiring practices of faith-based organizations in "jeopardy" and will create additional religious freedom concerns for Christian schools, churches and ministries, a prominent legal nonprofit argues.

Alliance Defending Freedom officials last Friday detailed the implications of the Equality Act, legislation backed by President Joe Biden that would codify discrimination protections based on sexual orientation and gender identity into federal law.

The legal organization, which has won several religious freedom cases before the U.S. Supreme Court in recent years, warned those watching an online webinar that the Equality Act could widen the definition of public accommodation in a way that could put faith-based institutions at risk.

Senior Counsel Gregory Baylor said that the bill, which passed the Democrat-controlled House in 2019, "dramatically expands" the scope of what constitutes a place of public accommodation.

"Under the law we have right now, it's actually not that many entities: it's restaurants, it's hotels, it's means of transportation," he explained.

According to Baylor, supporters of the Equality Act want to expand the definition of public accommodation to include a "much, much broader category of organizations," including "nonprofit entities like shelters and food banks."

"The way that they've written it doesn't rule out the possibility that a religious school or even a church in some of its functions might be deemed to be a place of public accommodation," he continued.

…Noting that many religious organizations have policies that reflect their beliefs about marriage, sexual morality and distinction between the sexes, Baylor warned that the Equality Act "puts all of those in jeopardy."

"There is some concern that even a church could be deemed a place of public accommodation" if it opens its facilities "for an event that's open to the public," Baylor stated.
This coming from the same Congress in which a member had a sexual relationship with a Chinese Spy named Fang Fang.
But, other than that, they're outstanding Moral Arbiters.
Sheesh.
This push to allow "Transgendered" Americans to invade women's restrooms in public places, is a logical (at least , using the convoluted logic of Liberals) next step, following SCOTUS ruling which overturned the will of the voters, in the overwhelming majority of states, legalizing "Gay Marriage".
However, per usual, the hubris of the Political Minority in America, known as Liberals, precluded them from foreseeing the massive blowback that they have received, in regards to this latest attempt by them to make up a new "Constitutional Right".
One of the arguments that Liberals have been countering the objections to their ludicrous demand with for quite a while now, is the fact that Europe has had Unisex Public Restrooms in place for years.
While that is true, what they fail to mention, is the fact that those restrooms all have PRIVATE stalls, which a common area to wash your hands, after you "finish your business".
They also neglect to mention the fact that the decades-long degeneration of Morality and Virtue across Europe has lead to the current chaos being wrought by "immigrating" Muslims, who have set up Sharia Law in Europe. The same laws which call for the public execution of homosexuals in Muslim Countries.
What Modern American Liberals still fail to grasp is the concept of American Individualism, a concept strengthened by our American Faith and Traditional Values System, concepts which trace all the way back to our nation's birth, set in place by our nation's Founding Fathers.
Modern Liberals seem to have great difficulty comprehending the role which Christianity, the "Faith of Our Fathers", the professed faith of 75% of Americans, per Gallup, played and plays in this Grand Experiment, known as the United States of America.
Why have Liberals ratcheted up their anti-Christian Vitriol and Negativity since January 21, 2009?
During the Obama Administration, there was a concerted and very visible effort to limit the role that Christianity plays in the day-to-day lives of average Americans.
And now, after installing their demented old puppet, Joe Biden as POTUS, Democrats believe that the "State" can now become America's Moral Arbiter.
This was already done, decades ago, in Europe, and now, they are suffering the consequences of their actions.
The Christian Post published an article a few years ago reporting that
The Church of England is reportedly considering plans to keep some historic village churches across the country opened only on holy days such as Christmas and Easter due to population shifts and the ever-growing decline in attendance and church membership.

A major 66-page report by the CofE's Church Buildings Review Group noted that many churches are no longer sustainable, and that about one in four parishes have fewer than 10 regular worshipers.

The report proposes turning some parishes into "festival churches" in order to ease the financial burden, suggesting that they will only be used for key dates on the religious calendar, or occasions such as marriage and funerals.

Festival churches are only one of the widespread changes proposed by the review group, which says it is focused on "securing spiritual and numerical growth and serving the common good."

"We believe that — apart from growing the church — there is no single solution to the challenges posed by our extensive responsibility for part of the nation's historic heritage," the group added.

The CofE has had to deal with sharp decline over the past 30 years, as reported in May by NatCen Social Research.

The group's Social Attitudes survey found that 40 percent of the British population identified as Anglicans in 1983, but that number is down to only 17 percent in 2014. Presently only 8.5 million Britons identify as Anglicans, the survey said.

People of no religious faith now make up close to half of the population in Britain, or 49 percent, which is up from their 31 percent count in 1983.

With the steady rise of immigration, the rise of non-Christian faiths has also been well documented, with Islam making up close to 5 percent of all Britons in 2014, up from 0.5 percent in 1983.
Why are Modern American Liberals so focused on removing, or, at the very least, marginalizing, America's Christian Heritage, as found in our System of Traditional Values and Beliefs?
Well, as is usually my wont, I have been doing some "reckoning" about this.
It seems to this ol' Southern Boy, living here in the Heartland, that America's Christian Heritage and the very real fact of His influence in building and shaping America's growth into the greatest country on the face of God's Green Earth, not only stifles and interferes with Modern Liberals' "anything goes", "share the wealth", "hive-mind", "man is his own god" Political Ideology, but the reality of God's very existence, somewhere deep in their miserable, bitter psyches, scares the mess out of them.
Why else would they be trying so hard to fight against the influence of Someone Whom they really don't believe in?
I see them every single day on the television, on the Internet, on Facebook Political Pages, posting stupid meme (a picture with words on it) after stupid meme, attempting to make fun of The Great I Am and those of us who have given our lives to Him.
They are so hateful, and filled with such bitterness, that it is difficult to engage them in "conversation".
Perhaps, somewhere in their back of their minds, all of these Modern American Liberals, realize that they are fighting a losing battle.
Christianity continues to thrive in America, despite their best efforts.
America was built upon a Solid Rock.
To ignore our nation's Faith-Based Founding and Heritage is to live in purposeful ignorance.
As President Ronald Reagan said,
If we ever forget that we are One Nation Under God, then we will be a nation gone under.
And, as Hebrews 13:8 tells us,
Jesus Christ is the same yesterday and today and forever.

Regardless of the ongoing Political Machinations by Modern American Liberals to tear asunder the Moral fabric of the nation for the "Good of the State" and the propagation of the "Hive-Mind", the God of Abraham, who brought our Founding Fathers to this Land, will have the Final Word.
He always does.
Until He Comes,
KJ