FoxNews.com reports that
President Biden and Democratic Rep. Rashida Tlaib engaged in a tense, roughly eight-minute conversation on the airport tarmac in Detroit after Biden's arrival there Tuesday.

Tlaib refused to say what she and the president discussed. At one point, Biden patted the congresswoman's shoulder. Later, during a speech in Dearborn, he lavishly complimented her.

"I want to say to you that I admire your intellect, I admire your passion, and I admire your concern for so many other people. And it's from my heart," Biden said later of Tlaib during his speech at the Dearborn Ford factory. "I pray that your Grandma and family are well, I promise to do everything you see that they are in the West Bank."

"You're a fighter," he added, though he mistakenly referred to her as Rasheed. "And God, thank you for being a fighter."

Tlaib has been fiercely critical of Biden and the State Department's handling of the recent conflict between Hamas and Israel.

"If you support a cease-fire, then get out of the way of the U.N. Security Council and join other countries in demanding it," she said in a tweet directed at the president and Secretary of State Antony Blinken.

"Apartheid-in-chief Netanyahu will not listen to anyone asking nicely," she continued. "He commits war crimes and openly violates international law."

Tlaib, the only Palestinian-American in Congress, has called on the U.S. to recall funding for Israel, alleging the weapons provided are used to "kill children and families."

"Enough, President Biden," Tlaib said in a Monday interview with MSNBC. "You will not do this on our watch. You have to speak out against this violence in a very aggressive way that holds Netanyahu and his leadership accountable."

The recent fighting between the Israelis and the Palestinians has resulted in at least 213 Palestinians killed, including 61 children, according to the Palestinian Health Ministry. Israel has reported 12 people killed, including a 5-year old boy.
Looks like Sleepy Joe is not moving fast enough for The Squad, huh?
Rep. Rlaib recently advocated for the BDS Movement from the Floor of the House of Representatives.
So what is BDS?
Per their website bdsmovement.net,
Boycott, Divestment, Sanctions (BDS) is a Palestinian-led movement for freedom, justice and equality. BDS upholds the simple principle that Palestinians are entitled to the same rights as the rest of humanity.

Israel is occupying and colonising Palestinian land, discriminating against Palestinian citizens of Israel and denying Palestinian refugees the right to return to their homes. Inspired by the South African anti-apartheid movement, the BDS call urges action to pressure Israel to comply with international law.

BDS is now a vibrant global movement made up of unions, academic associations, churches and grassroots movements across the world. Thirteen years since its launch, BDS is having a major impact and is effectively challenging international support for Israeli apartheid and settler-colonialism.
Rep. Talib said this in May of 2019….
"There's always kind of a calming feeling, I tell folks, when I think of the Holocaust, and the tragedy of the Holocaust, and the fact that it was my ancestors — Palestinians — who lost their land and some lost their lives, their livelihood, their human dignity, their existence in many ways, have been wiped out, and some people's passports," Tlaib said on the podcast's most recent episode, published Friday. "And, just all of it was in the name of trying to create a safe haven for Jews, post-the Holocaust, post-the tragedy and the horrific persecution of Jews across the world at that time. And, I love the fact that it was my ancestors that provided that, right, in many ways, but they did it in a way that took their human dignity away and it was forced on them."
In case you do not remember, the night that Rep. Tlaib was sworn in as a member of the 116th Congress, she was videotaped vowing to impeach Former President Trump. This was shortly after she penned an op-ed for The Detroit Free Press outlining the case for impeachment.
The video showed Tlaib telling supporters.
"People love you and you win. And when your son looks at you and says: 'Momma, look you won. Bullies don't win.' And I said, 'Baby, they don't, because we're gonna go in there and we're gonna impeach the motherf***er.'"
Classy, huh?
Tlaib is a Black Muslim, born in America to parents of Palestinian descent.
As I have been writing over the last several years, Liberals are nothing if not predictable.
They view everything in terms of politics and race, not necessarily in that order.
For years now, I have referred to the intolerant political ideology of Modern American Liberals as "The New Fascism" because of their intolerance toward traditional Americans Faith and Values, including our relationship with our closest ally, Israel, since their birth as a country in 1948.
What we are seeing now, as regards the rampant anti-Semitism in the Far Left Democratic Party, which began under Former President Barack Hussein Obama, is a result of an amalgamation of the political philosophies of the special interest groups who have replaced average Americans as the Democrats' Voting Base.
Anti-Semitism is the norm in Marxism in all of its forms, including "Democratic Socialism".
Anti-Semitic groups tend to gravitate toward each other finding solace and kindred spirits in their shared hatred of the Jewish people.
For those of you who are old enough to have actually studied history before the Liberals started revising it, the world has bore witness to this phenomena before.
A socialist political party in a developed nation joined forces with Islamists before, based on their mutual hatred of Jews.
You may remember this. They were the National Socialist Party of Germany, otherwise known as the Nazis.
They caused the mass extermination of millions of European Jews, the Holocaust which gives Congresswoman Tlaib "a calming feeling".
The political philosophies which the Modern Democrats are now embracing are the anti-thesis of whom they claim to be.
Average Americans are not fooled by the "Unity" Rhetoric spewed by Joe Biden and the Far Left Democrats..
Those who hate Americans, simply because they are Jewish, like those who hate the nation of Israel for the same reason, have already gone on record.
Those on the Left Side of the Political Spectrum bear the responsibility for the anti-Semitic violence which has plagued New York City.
Unfortunately, all we are hearing from their leaders is support for a "country" which never existed.
Until He Comes,
KJ
DONATIONS ARE WELCOMED AND APPRECIATED.
Make a one-time donation
Make a monthly donation
Make a yearly donation
Choose an amount
Or enter a custom amount
$
---
Your contribution is appreciated.
Your contribution is appreciated.
Your contribution is appreciated.
Donate
Donate monthly
Donate yearly
FoxNews.com reports that
Social media users are demanding CNN respond after discovering that one of their freelance contributors, Adeel Raja, who has written dozens of pieces for the outlet, wrote in a now-deleted tweet that "the world today needs a Hitler." After some digging, it turned out to be one of several messages Raja has posted praising the Nazi leader.

"The only reason I am supporting Germany in the finals – Hitler was a German and he did good with those Jews!" Raja wrote during the 2014 FIFA World Cup. Raja last had a CNN byline on Sept. 16, 2020. He still lists his affiliation with the network on LinkedIn.

"Hail Hitler!" he wrote the following day. Twitter users shared screenshots of the messages.

CNN spokesman Matt Dornic told the Washington Examiner that he "never heard" of Raja and that he's "looking into it."

The unearthing of Raja's controversial comments come amid the escalating violence between Israel and the militant group Hamas in the Middle East., which is at its most violent since the 2014 Gaza War, according to reports.

Palestinian militants have fired hundreds of rockets into Israel, the majority of which have been intercepted by Israel's "Iron Dome" missile defense system. Israel has also responded with a series of airstrikes, which have taken out some of Hamas' senior leaders.

"In response to HUNDREDS of rockets in the last 24 hours, the IDF has struck a number of significant terror targets and terror operatives across the Gaza Strip, marking our largest strike since 2014," the Israeli Defense Forces wrote on Twitter. "We are currently striking more terror targets in Gaza."

Israeli Prime Minister Benjamin Netanyahu warned Hamas that there will be more retaliation where that came from.

"We'll do whatever it takes to restore order and quiet, and the security of our people and deterrence," Netanyahu said on "Face the Nation" on Sunday. "We're trying to degrade Hamas' terrorist abilities and to degrade their will to do this again."
Raise you hand if you are surprised that a CNN Contributor is a raging anti-Semitic.
I thought so.
Me, neither.
Per TheBlaze.com,
Raja is a longtime contributor to CNN.com. There are 53 results when you search for "Adeel Raja" on the CNN website. It appears that his first article for the CNN website was published on Jan. 2, 2014, and he was contributing fairly consistently to the site. Raja posted as recently as Sept. 16, 2020. Most of the articles he contributed are related to Pakistan, where he is allegedly based.
CNN has now responded to say that they will no longer accept his articles.
A little late, don't you think?
Raja is supposedly based out of Islamabad, Pakistan.
Radical Islam runs deep in Pakistan.
Remember the Awan Brothers?
They were the IT People who, after working for Debbie Wasserman Shultz since 2005, became the IT People for members of  the House of Representatives,
They were not only caught embezzling, they were also an information Pipeline for the Muslim Brotherhood.
They were also from Pakistan and were caught trying to fly back home.
What is it about Liberals and Islamic Extremists?
The last time they world saw a pairing like this was during World War II between Hitler's National Socialist Party and Muslims in the Middle East.
It appears that little Historical Tidbit is not lost on Adeel Raja, huh?
Until He Comes,
KJ
DONATIONS ARE WELCOMED AND APPRECIATED.
Make a one-time donation
Make a monthly donation
Make a yearly donation
Choose an amount
Or enter a custom amount
$
---
Your contribution is appreciated.
Your contribution is appreciated.
Your contribution is appreciated.
Donate
Donate monthly
Donate yearly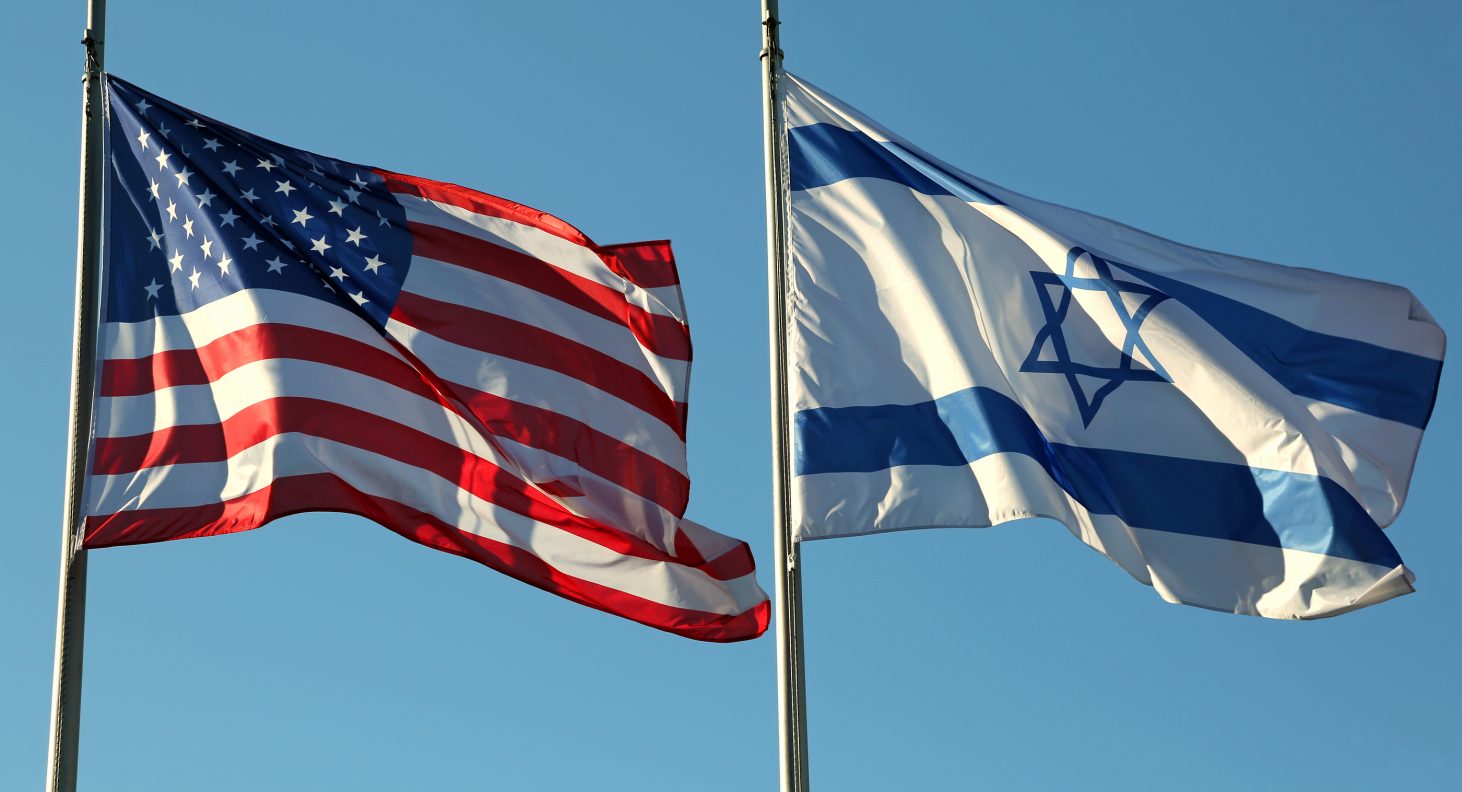 FoxNews.com reports that
The Israeli military said Thursday that it had deployed air and ground troops within the Gaza Strip to battle the Hamas terrorist group, which has been launching rocket barrages since Monday.

Israel had been retaliating with air strikes, but the ground attack marks another major escalation in what authorities were already describing as the largest clash between Israelis and Palestinian militants since 2014.

And at least three additional rockets were launched by unknown persons out of Lebanon, the country to the north, according to the Israeli Defense Forces.

Israel has taken credit for killing more than a dozen Hamas military figures and razed a pair of high-rise towers in airstrikes amid the country's fierce military offensive in the Gaza Strip.

.More than 100 Palestinians, including 27 children, have been killed in the recent fighting, Gaza's Health Ministry said.

A total of seven people have been killed in Israel, including a soldier and a 6-year-old boy.

As a result, the State Department is discouraging Americans form traveling to the region.
The Palestinians are trying to return to their own "country". A country which never existed.
The term "Palestine" (Falastin in Arabic) was an ancient name for the general geographic region that is more or less today's Israel. The name derives from the Philistines, who originated from the eastern Mediterranean, and invaded the region in the 11th and 12th centuries B.C. The Philistines were apparently either from Greece, Crete, the Aegean Islands, and/or Ionia. They seem to be related to the Bronze Age Greeks, and they spoke a language akin to Mycenaean Greek. Their descendents, still living on the shores of the Mediterranean, greeted Roman invaders a thousand years later. The Romans corrupted the name to "Palestina," and the area under the sovereignty of their city-states became known as "Philistia." Six-hundred years later, the Arab invaders called the region "Falastin."

Throughout subsequent history, the name remained only a vague geographical entity. There was never a nation of "Palestine," never a people known as the "Palestinians," nor any notion of "historic Palestine." The region never enjoyed any sovereign autonomy, remaining instead under successive foreign sovereign domains from the Umayyads and Abbasids to the Fatimids, Ottomans, and British.

During the centuries of Ottoman rule, no Arabs under Turkish rule made any attempt to formulate an ideology of national identity, least of all the impoverished Arab peasantry in the region today known as Israel.

The term "Palestinian," ironically, was used during the British Mandate period (1922-1948) to identify the Jews of British Mandatory Palestine. The Arabs of the area were known as "Arabs," and their own designation of the region was balad esh-Sham (the province of Damascus). While some Arab nationalist writers, and coffee-shop intellectuals in Cairo or Beirut, developed the concept of Arab nationalism in large part as a response to Zionism, the terms "Palestine" and "Palestinian" were used in their traditional sense as geographic designations, not as national identities.

In early 1947, in fact, when the UN was exploring the possibility of the partition of British Mandatory Palestine into two states, one for the Jews and one for the Arabs, various Arab political and academic spokespersons spoke out vociferously against such a division because, they argued, the region was really a part of southern Syria, no such people or nation as "Palestinians" had ever existed, and it would be an injustice to Syria to create a state ex nihilo at the expense of Syrian sovereign territory.

During the 19 years from Israel's victory in 1948 to Israel's victory in the Six-Day War, all that remained of the UN's partitioned territory to the "Arabs" of British Mandatory Palestine were the West Bank, under illegal Jordanian sovereignty, and the Gaza Strip, under Egyptian rule. Never during these 19 years did any Arab leader anywhere in the world argue for the right of national self-determination for the Arabs of these territories. A "Palestinian" nation and "Palestinian" people had not yet been invented.

Article 24 of the PLO's [Palestine Liberation Organization] original founding document, the PLO Covenant, states: "This Organization (the PLO) does not exercise any regional sovereignty over the West Bank in the Hashemite Kingdom of Jordan, in the Gaza Strip or the Himmah area." For Arafat before the Six-Day War, Palestine was Israel. It was not the West Bank or the Gaza Strip — because the West Bank and the Gaza Strip belonged to other Arab states, and the inhabitants of these areas were not numbered among the Palestinians whose "homeland" Arafat sought to "liberate." The only "homeland" for the PLO in 1964 was the State of Israel. However, in response to the Six Day War, the PLO revised its Covenant on July 17, 1968, to remove the operative language of Article 24, thereby newly asserting a "Palestinian" claim of sovereignty to the West Bank and Gaza Strip.

This ploy was revealed, perhaps inadvertently, to the West in a public interview with Zahir Muhse'in, a member of the PLO Executive Committee, in a March 31, 1977, interview with the Amsterdam-based newspaper Trouw:

"The Palestinian people does not exist. The creation of a Palestinian state is only a means for continuing our struggle against the state of Israel for our Arab unity. In reality today there is no difference between Jordanians, Palestinians, Syrians and Lebanese. Only for political and tactical reasons do we speak today about the existence of a Palestinian people, since Arab national interests demand that we posit the existence of a distinct "Palestinian people" to oppose Zionism. For tactical reasons, Jordan, which is a sovereign state with defined borders, cannot raise claims to Haifa and Jaffa, while as a Palestinian, I can undoubtedly demand Haifa, Jaffa, Beer-Sheva and Jerusalem. However, the moment we reclaim our right to all of Palestine, we will not wait even a minute to unite Palestine and Jordan."

[Yasser] Arafat himself said the same thing, on many occasions. In his authorized biography (Terrorist or Peace Maker, by Alan Hart), he is quoted saying: "[T]he Palestinian people have no national identity. I, Yasser Arafat, man of destiny, will give them that identity through conflict with Israel."

But such admissions did not stem the enthusiasm with which these fictions were greeted by Western leaders. Within a few years, the USSR's invention of the fictitious narrative of Palestinian national aspirations and rights of self-determination created the facade of morality and legitimacy that the terrorists needed in order to curry favor with the European Union, the United Kingdom, and the United States.
About Hamas…
HAMAS (an acronym for Harakat al-Muqawamat al-Islamiyya, which is Arabic for "Islamic Resistance Movement") is an Islamic fundamentalist group founded on December 14, 1987. As a single Arabic word rather than an acronym, "Hamas" means "zeal." The organization's founders were seven leading members of the Muslim Brotherhood: Ahmed Dassin, Abdel Aziz Rantisi, Ibrahim al-Yazuri, Sheikh Salih Shihada, 'Isa al-Našhar, Muhammad Shama'a, and 'Abd al-Fattah Dukhan. Hamas, in a sense, grew out of a 1985-86 Brotherhood movement — in which Ahmed Yassin was involved — that resolved to pursue its goal of degrading and ultimately destroying Israel by means of civil disturbance.

Describing itself as "one of the wings of the Muslim Brother[hood]," Hamas's avowed purpose is "liberating Palestine" from its Jewish "oppressors," whose very presence in the Middle East Hamas considers an affront to Muslims' rightful sovereignty over the region. Hamas is best known for using violent methods — including suicide bombings against Israeli military and civilian targets — as part of its long-term strategy to destroy Israel and replace it with an Islamic Palestinian state. The U.S. State Department, Canada, Japan, Israel, and the entire European Union have named Hamas as an Islamic terrorist organization.
Anti-Semitism is pervasive among today's Far Left Liberal Democratic Party.
Anti-Semitism is the norm in Marxism in all of its forms, including "Democratic Socialism".
Anti-Semitic groups tend to gravitate toward each other finding solace and kindred spirits in their shared hatred of the Jewish people.
For those of you who are old enough to have actually studied history before the Liberals started revising it, the world has bore witness to this phenomena before.
A socialist political party in a developed nation joined forces with Islamists before, based on their mutual hatred of Jews.
You may remember this. They were the National Socialist Party of Germany, otherwise known as the Nazis.
They caused the mass extermination of millions of European Jews, the Holocaust which gives Congresswoman Tlaib "a calming feeling".
The political philosophies which the Modern Democrats are now embracing are the anti-thesis of whom they claim to be.
The false equivalencies which have been thrown about, for the last few decades all over the cable news channels and the internet by Liberal Pundits, paid and unpaid, trying to justify the murderous cowardly actions of the Palestinian Terrorist Organization, Hamas, boggle the mind of any rational, well-informed American.
While Israel has been one of our nations staunchest allies since their birth as a nation in 1948, Hamas, who took over for the Palestinian Liberation Organization, hates our ever-loving guts, and would behead every single American, man or woman, adult or child, without any regret whatsoever. Because to them, we are infidels, and "The Great Satan", against which they are waging a "Holy Jihad", not to mention the fact that Israel is our closest ally.
For Liberals, like the members of the "Squad", and the rest of the Democratic House to support murders and to advocate for a "nation" which never even existed is nothing but an exercise in stupid, dangerous naiveté for the sake of a political ideology…
…and proves continuously that denial is not just a river in Egypt.
Until He Comes,
KJ
DONATIONS ARE WELCOMED AND APPRECIATED.
Make a one-time donation
Make a monthly donation
Make a yearly donation
Choose an amount
Or enter a custom amount
$
---
Your contribution is appreciated.
Your contribution is appreciated.
Your contribution is appreciated.
Donate
Donate monthly
Donate yearly
FoxNews.com reports that
A Jewish rabbi is calling out a Muslim lawmaker — who has been accused of anti-Semitism — and the New York Times for pushing the notion that Jesus was a Palestinian.

Rabbi Abraham Cooper, associate and director of Global Social Action Agenda at the Simon Wiesenthal Center, called out Rep. Ilhan Omar, D-Minn. after she retweeted a tweet from Omar Suleiman, an adjunct professor of Islamic Studies at Southern Methodist University, who said a Palestinian relative asked him why the "Christian right in America largely supports their oppression."

Suleiman wrote that his relative asked: "Don't they know Jesus was a Palestinian?"

Rep. Ilhan Omar, D-Minn. is being criticized for retweeting a tweet that claims Jesus was a "Palestinian." (Twitter: @IlhanMN)

The day before the tweet, a New York Times op-ed claimed: "Jesus, born in Bethlehem, was most likely a Palestinian man with dark skin."

Cooper accused the NYT of "fake news" and said both are trying to "rewrite" history with the claim.

"Palestine was a name made up by Romans after they crucified thousands, destroyed the Holy Temple in Jerusalem and exiled the People of Israel from their homeland," Cooper told the Jewish Journal.

Others called out Omar following the retweet.

"No, Jesus was Jewish, actually," Fred Menachem, a media commentator wrote. "I'm a bit surprised that a Congressperson would retweet false and inaccurate information."

The account for Students Supporting Israel said: "Is it for real? Jesus was a Jew. What's next? The Pope is also Palestinian? Stop lowering our IQ."

The NYT and Omar are not the first to make that claim. Jeremiah Wright, the controversial pastor who preached at a Chicago church attended by President Barack Obama, claimed "Jesus was a Palestinian" years ago at a Nation of Islam event.
Of course he did. Rev. Jeremiah Wright is a "Former" Black Muslim.
As these scriptures show, Jesus Christ was NOT a Palestinian. He was from Nazareth.
Luke 2:4 – Joseph also went up from Galilee, from the city of Nazareth, to Judea, to the city of David which is called Bethlehem, because he was of the house and family of David,
Luke 1:26-27 – Now in the sixth month the angel Gabriel was sent from God to a city in Galilee called Nazareth, to a virgin engaged to a man whose name was Joseph, of the descendants of David; and the virgin's name was Mary.
Luke 2:51 –  And He went down with them and came to Nazareth, and He continued in subjection to them; and His mother treasured all these things in her heart.
Matthew 2:23 – and came and lived in a city called Nazareth This was to fulfill what was spoken through the prophets: "He shall be called a Nazarene."
So, just what DO Muslims believe about Jesus Christ?
Per CBN.com,
Note first of all the names and titles given Jesus in the Qur'an. Under the personal name "Isa" or "Isa Son of Mary" he is frequently called "Al-Masih" (Messiah) and at one time or another is also referred to as "the Word of God", "the Word of Truth", "a Spirit from Him", "the Messenger of God", "the Prophet of God", and "the Servant of God". He is even said to be "illustrious in this world and the next and of those nearest to God" (3:45). The Qur'an also has a lot to say about Jesus. It relates, for example, the story of the angel's annunciation to Mary that she would have a son and the story of His virgin birth, and attributes to Jesus a number of miracles (of apocryphal origin). In a word, it says about Him many wonderful things.

But what do these affirmations signify as concerns the person and work of Jesus Christ? Ah, there is the rub! They certainly do not communicate to the Muslim what they would to a Christian, who views Christ in the light of the teaching of the New Testament. For although the Qur'an speaks highly of Christ and presents miraculous aspects of His life as already mentioned, it also categorically denies two of the central teachings of the New Testament–His deity and His crucifixion–and radically misinterprets what they mean.

When the Muslim tries to put all these things together and to express what he understands the Qur'an to be saying about Christ doctrinally, the result is quite different from what the Christian understands the New Testament to be saying. Christ is seen to be a Prophet and Envoy of God of "surpassing greatness" (according to one Muslim writer), but only a man and nothing more. As a performer of exceptional miracles, he was rescued by God from an untimely end, was raised up to heaven, and (according to certain traditions) will come back to earth again–to die a Muslim! He is not the Saviour of the world, and is certainly not God, or "the Son of God".
Opposing God's Chosen People and supporting the historically nomadic people that call themselves "Palestinians" fits with Modern Liberals' Political Ideology, which views modern political struggles as "Class Warfare", being waged between race and ethnic groups. Liberals believe that the predominantly white West is  somehow subjugating the non-white rest of the world. This viewpoint is an extension of the class-based, rich versus poor, categories, which they intentionally classify people in, following the example of their fallen messiah, Former President Barack Hussein Obama (mm mmm mmmm).
We all know that Rep. Ilhan Omar was elected last November to fill the Congressional Seat of fellow Muslim Keith Ellison, representing the state of Minnesota.
However, you may not know the following shocking information which was shared on October 23, 2018 by pjmedia.com…
Minnesota state Rep. Ilhan Omar (D-60B) currently leads the race to fill the federal House seat being vacated by Rep. Keith Ellison (D-MN). Immediately after being elected to her current seat in 2016, Omar faced allegations — soon backed by a remarkable amount of evidence — that she had married her own brother in 2009, and was still legally his wife. They officially divorced in December 2017.

The motivation for the marriage remains unclear. However, the totality of the evidence points to possible immigration fraud and student loan fraud.

Rep. Omar has stated that she did marry "British citizen" Ahmed Nur Said Elmi in 2009, though the allegation that he is her brother is "absurd and offensive."

Below, exclusive new evidence — from official archived high school records and corroborating sources — strongly supports the claim that Ahmed Nur Said Elmi is indeed her brother.

As this implicates Rep. Omar in multiple state and federal felonies, I have contacted the U.S. Attorney's Office in Minnesota to submit all other information uncovered during our investigation.
However, not only is Representative Omar a Far Left Radical, she is also most definitely a Radical Islamist.
Representative Omar is also supported by and supportive of CAIR – The Council on American-Islamic Relations.
…From its inception, CAIR has sought to portray itself as a moderate, mainstream organization, and as early as 1996 its officials became frequent guests at State Department and White House events. In the aftermath of 9/11, when the Bush administration tried to reassure American Muslims that Islam was not the target of the war on terrorism, CAIR officials were prominent among the invitees. CAIR was the main Islamic group to gain U.S. media access in the post-9/11 period, providing the "Muslim view" of the terrorist attacks and of America's response to them. As self-acclaimed Muslim spokesmen, CAIR officials typically refused to "simplify the situation" by blaming Osama bin Laden for the attacks on America. Moreover, while they eventually were induced by journalists to condemn Palestinian suicide terror in a pro forma manner, they hedged their disavowals by describing it as an understandable response to Israeli brutality.
Rep. Omar is a Radical Islamic, America-hating anti-Semite who is both biblically and historically ignorant as Jesus of Nazareth, worshipped by millions of Christians around the world as the Son of God, has been proven to be a historic figure.
By insulting the faith of 75% of Americans and constantly siding with our country's enemies, she has proven on a regular basis since being elected that she is an embarrassment to the House of Representatives.
And, considering the way that her fellow House Democrats are presently behaving, that is saying a lot.
She must be removed from office.
Immediately.
Until He Comes,
KJ