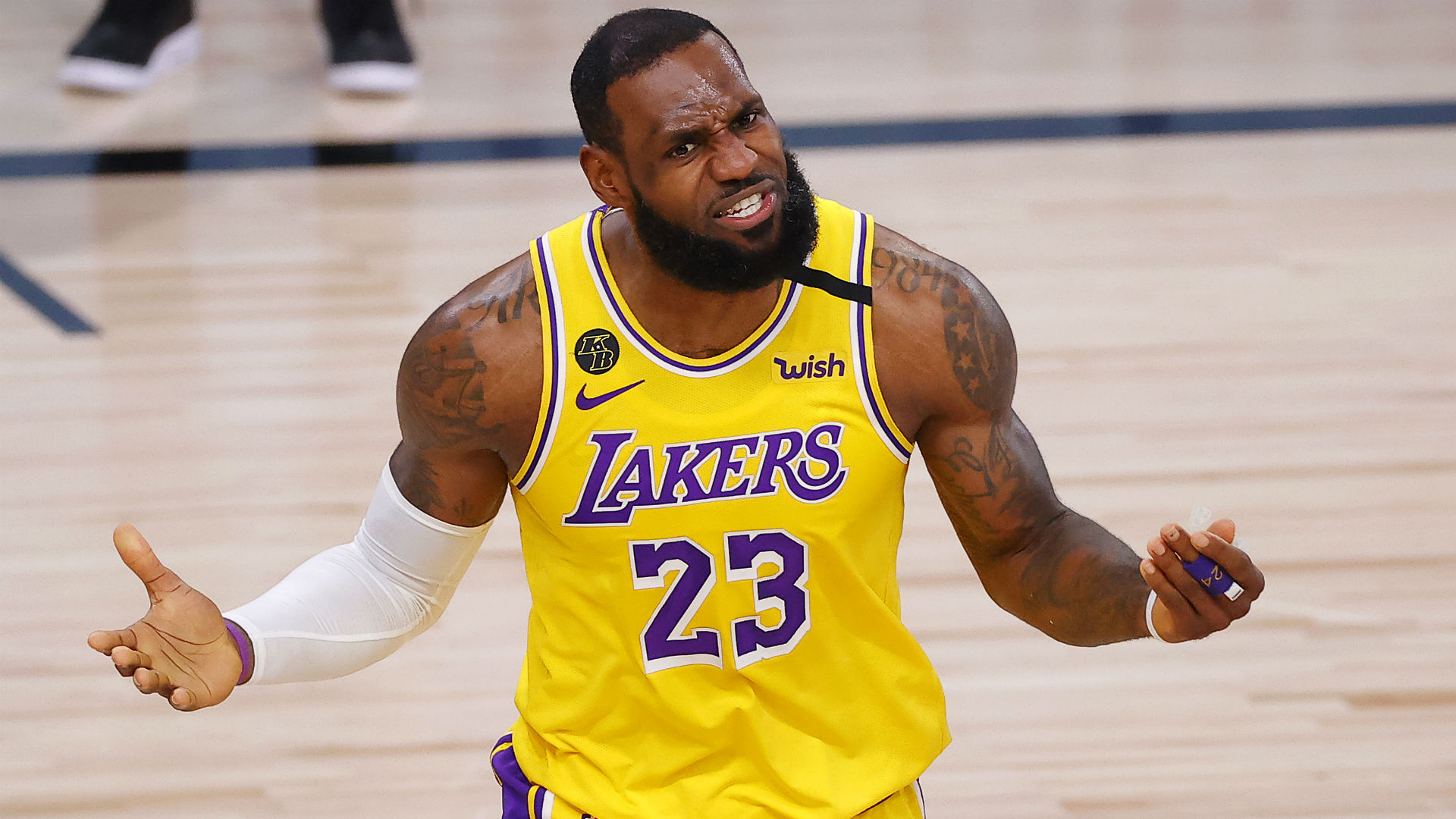 FoxNews.com reports that
Los Angeles Lakers superstar LeBron James is facing intense backlash over a now-deleted tweet targeting a Columbus police officer involved in the shooting of 16-year-old Ma'Khia Bryant.

Bodycam footage released late Tuesday showed Bryant being shot as she was attacking another Black teen with a knife.

However, like many other public figures, James suggested that the Columbus shooting was unjustified coming on the heels of the conviction of former Minneapolis police officer Derek Chauvin on murder and manslaughter charges in the death of George Floyd.

"YOU'RE NEXT #ACCOUNTABILITY," the NBA icon wrote with an hourglass emoji over an image of one of the officers at the scene of Bryant's shooting.

James was accused by critics of leveraging his massive Twitter following to target the officer.

"Lebron James is inciting violence against an Ohio police officer. This is disgraceful and dangerous. Is the NBA okay with this? Is Twitter?" Sen. Tom Cotton, R-Ark. asked.

"On behalf of pro athletes, current and former, I apologize for how #LeBronJames just showed his inner Maxine Waters and made a very real, ongoing threat to the life of the officer who quickly acted to prevent a knife attack from becoming worse. Many of us appreciate what LEOs do!" former Major League Baseball player Lenny Dykstra wrote.

"LeBron James doxes [sic] police officer who saved a teenage girl from being stabbed to death, demands officer be held accountable, sets new record for athlete stupidity," OutKick founder Clay Travis tweeted.

"Reported threatening violence," journalist Emily Miller wrote, flagging the tweet to Twitter.

"That cop did nothing wrong by any reasonable standard, and now someone with 50 million followers is encouraging attacks against him," conservative writer A.G. Hamilton said. "That's on top [of] countless news organizations lying about his actions. Decent people need to speak out. Real people will get hurt by this stuff."

James returned to Twitter to explain the "ANGER" he felt when sending that tweet.

"ANGER does any of us any good and that includes myself!" James tweeted. "Gathering all the facts and educating does though! My anger still is here for what happened that lil girl. My sympathy for her family and may justice prevail!"

He added, "I'm so damn tired of seeing Black people killed by police. I took the tweet down because its being used to create more hate -This isn't about one officer. it's about the entire system and they always use our words to create more racism. I am so desperate for more ACCOUNTABILITY."

James is one of several public figures and media outlets who have downplayed the fact that Bryant was attacking someone when she was shot.

Former Obama aide Valerie Jarrett claimed the police officer had shot Bryant "in order to break up a knife fight."

Other tweets, including missives from The New York Times and The Washington Post, completely omitted any reference to the knife Bryant was holding at the time of the shooting.
People have lost their minds.
That police officer did his job.
He saved that other girl's life.
Please allow me to make a confession. It has been quite a few years since I was a serious NBA Fan. I've kept up from afar, just so I could engage in Water Cooler Talk at work. However, until "wokeness" and the Chinese Coronavirus happened, I enjoyed college basketball infinitely more than I did the professional product.
I suppose that it is because of my rather youthful age of 62 and having grown up during some of the greatest times in the history of sports.
In the NBA, I can remember the Knicks, Celtics, Lakers, and Pistons playing hurt and leaving everything that they had out there on the court.
I am also a lifelong Memphis State/University of Memphis Tiger Basketball Fan.
There is a reason for that…
The year is 1972. A skinny, undersized asthmatic kid, new to Wooddale Junior High, in Memphis, Tennessee, is about to be annihilated in a game called Bombardment, a rather sadistic game thought up by the 9th grade P.E. coach for his personal amusement.
Resembling the movie "Dodgeball" on steroids, two teams (usually the delinquents on one side and their victims on the other), would line up against both sides of the bleachers waiting for the coach's whistle. Then, the massacre would ensue.
Sure that I was about to breathe my last, I felt a hand on my shoulder, and a kind voice telling me to stand beside him. I looked up to see the smiling face of Larry Finch, Senior shooting guard on the Memphis State University Tigers Basketball Team. He had just taken an Internship at my school!
Of course, that was the school year that they lost the NCAA Championship to Bill Walton and the UCLA Bruins. I don't think that anyone in the nation hollered at their television set louder that night than I did.
Over the semester, we became friends. I became a Tiger fan for life, eventually receiving my degree there in 1980 in Radio, TV, and Film. While there, I had the privilege of calling radio play-by-play for the Women's Basketball and Men's Baseball teams.
Larry is also the reason that I went on to play and coach basketball, a 4th grade team and a church team, respectively. My coaching record is 24 – 5.
But, I digress…
The reason that I drifted away from being a big fan of the NBA is that they drifted away from me.
As an average American, living here in the Heartland, I still believe in Traditional American Values, such as Faith, Hard Work, Loyalty, Gratitude, and Respect.
The recent actions and words being seen and heard coming from the outrageously paid professional athletes of the NFL, the NBA, and now, Major League Baseball, are not the words and actions of "professionals". Rather, they are the whining, screaming, and lashing out of cry-baby millionaires, who neither respect their fan base, nor those who have made their path to fame and fortune possible through the shedding of their blood for the flag and country which they are so intent on insulting and diminishing.
And now, this "professional" who is extravagantly paid for playing a game that you can watch being played in playgrounds and gymnasiums across the country just threatened and "doxxed" a policeman who did his duty and saved a life.
Oh, sure.
James and the rest of the professional athletes always tell us that it is because of "racial injustice" that they are disrespecting America and all that it stands for along with the sacrifices made by those who comprise the "Thin Blue Line". However, if that was their concern, why have these multi-millionaires waited until the last few years to voice their concern and why didn't they put their money where their big mouths are and do something about it a long, long time ago?
Well, listen up, you ungrateful overpaid pampered pu…err wussified excuses for professional athletes.
You cry-babies offend US!!!
By "us", I am referring to average Americans just like me, who are out here killing ourselves in our 40-plus hour a week jobs, just to make it from paycheck-to-paycheck, including those of us who actually still attend your games, shell out our hard-earned cash, just to see you disrespect our flag, and our Law Enforcement Officers who put their lines on the line to protect us, while you sleepwalk your way through games on your way to collect your millions.
LeBron James and those who run their big mouths like you do are misanthropic ungrateful jackasses, who are not worthy to lace up the tennis shoes of those who have gone before you in your chosen field of athletic endeavor.
Those American Athletes knew whom they were playing for and who paid their salaries. And, they also had the sense to keep their mouths shut.
They knew that young boys followed their every word and action, idolizing them as sports heroes. And, the overwhelming majority of professional athletes back in the day, took that very seriously.
You guys do not seem to take anything seriously…except your own notoriety and your enormous paycheck.
So, LeBron and the rest of you "disenfranchised" millionaires…
As you watch your popularity, the fans in the stands, and your undeserved paychecks dwindling before your eyes…just remember:
Pride goeth before destruction, and a haughty spirit before a fall. – Proverbs 16:18 (KJV)
If you keep running off at the mouth and commit mass seppuku…then perhaps Shaq can get you a job with Papa John's Pizza…delivering.
But hey…that's the way the ball bounces.
So…
#SHUTUPANDDRIBBLE
Until He Comes,
KJ
DONATIONS ARE WELCOMED AND APPRECIATED.
Make a one-time donation
Your contribution is appreciated.
---
Make a monthly donation
Your contribution is appreciated.
---
Make a yearly donation
Your contribution is appreciated.