FoxNews.com reports in an exclusive that
Unaccompanied child migrants housed at the San Diego Convention Center have an alarmingly high COVID-19 infections rate – but local teachers will be providing them in-person instruction before their own students.

Hundreds of migrant girls have been housed at the facility as the Biden administration is trying to figure out how to handle a crisis of unaccompanied children flocking to the southern border.

Of more than 700 unaccompanied girls transferred to the center, at least 82 have tested positive for the virus as of Tuesday afternoon, the U.S. Department of Health and Human Services told Fox News Tuesday evening.

All of the girls had been tested before being transported to the temporary facility Monday, with 59 testing positive for coronavirus. They were being housed separately and anyone injured or ill was being treated on-site by staff from Rady's Children's Hospital, although children with serious illnesses are not taken to the facility to begin with and go right to a hospital.

Another 23 girls tested positive at the facility, and they were moved to a different floor from the negative-testing population. Anyone exposed but who has not tested positive was also quarantined in another area. Children who had not tested positive would continue to be tested every three days, according to HHS.

San Diego County reported roughly 1,800 new cases out of an estimated population of more than 3 million in the past week. Although none of the COVID-positive migrants required hospitalizations, 82 cases out of roughly 700 is about 9%, compared to the .0018% rate of to San Diego residents.

"That's a case rate of 10,933 per 100,000 – or 437 times higher than the case rate threshold that schools are allowed to reopen in California," said Scott Davison, who is suing the state to try and force a quicker school reopening. "Threshold for reopening in California is 25 per 100,000."

A San Diego Unified School District spokeswoman said the teachers were giving up their vacation time to volunteer at the convention center but did not address the concerns about the facility's coronavirus rate.

"Some of our educators have volunteered to give up their vacation time – this week is our spring break – to help hundreds of teenage girls who are sheltering in our city, away from their families and in some cases thousands of miles from home," she told Fox News Tuesday.

"Our teachers have volunteered to help — we are not paying them in any way — because caring for children is central to who they are as human beings. The power of their example should inspire us all, and hopefully many others will be inspired to show these girls that we are a compassionate community."

The district is the second-largest in the state and the largest in San Diego County. It plans to reopen on a hybrid basis on April 12, combining in-person and online learning.
Okay.
Let me try to wrap my head around this.
These teachers are spending their Spring Break teaching children who are here illegally, some sick with the Chinese Coronavirus, after they and their bosses refused to open their schools last fall to teach American Children face-to-face.
Meanwhile, the education of American children is falling further and further behind the rest of the world, because Teacher Unions are refusing to allow schools to open and the teachers to go back, either out of panic over possible contagion or the prospect of being paid for doing next-to-nothing.
And, the thing about this is the fact that Medical Experts report that children get the virus at a much lower rate than adults do.
Several states have had children in school since fall while allowing those parents who want their kids to "attend" at home to do so.
What bothers me about this situation is the fact that if the teachers are unafraid to teach a bunch of illegal aliens, they should have the same caring feelngs and consideration toward the children who are supposed to be attending their classes in the school in which they should be working.
I guess, like most Liberals, they would rather put on a show than perform any actual work.
And, like the rest of today's Far Left Democrats, including the Biden-Harris Administration and the fools on Capitol Hill, they believe in putting America last.
I wish they cared as much about the American children who are supposed to be in their classrooms as much as they care about those who came here illegally.
If they did, the schools would have been opened in the Fall.
Until He Comes,
KJ.
DONATIONS ARE WELCOME AND APPRECIATED.
Make a one-time donation
Make a monthly donation
Make a yearly donation
Choose an amount
Or enter a custom amount
$
---
Your contribution is appreciated.
Your contribution is appreciated.
Your contribution is appreciated.
Donate
Donate monthly
Donate yearly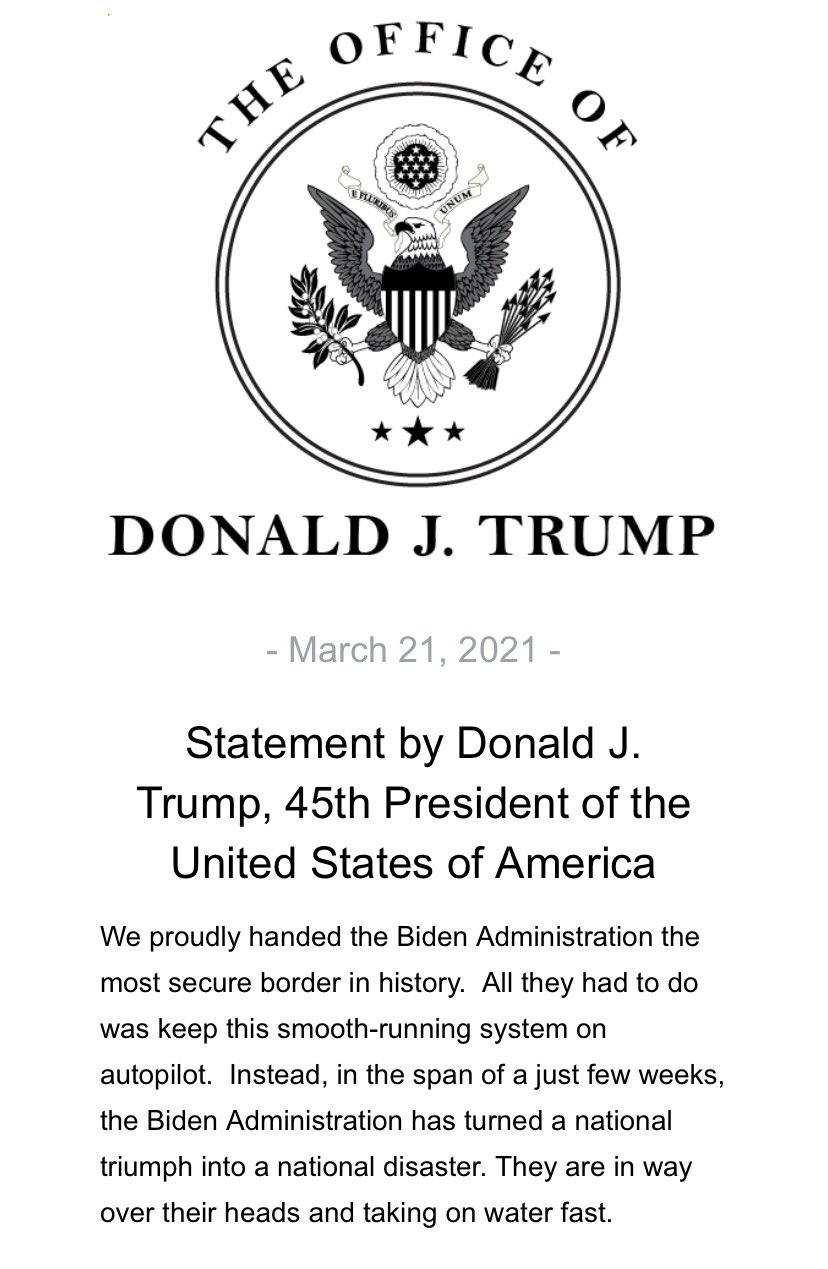 In a related story…
FoxNews.com reports that
Fox News confirmed Sunday that Border Patrol agents in the Rio Grande Valley Sector (RGV) have begun to process and release illegal border crossers who claim asylum without issuing a Notice to Appear (NTA) – allowing them to depart custody without scheduling a court date for a hearing.

The unprecedented move places the responsibility of seeking an asylum hearing on the migrants through Immigrations and Customs Enforcement (ICE) or legal assistance.

Multiple Border Patrol agents confirmed the new process to Fox News, revealing that they have been directed to use prosecutorial discretion (PD) to forgo the hours-long process of paperwork required to issue an NTA amid the surge of migrants at the border.

Instead, migrants are registered into the system with biometrical data taken and largely released into the public – in one instance – at a bus station in McAllen, TX. The processing is being done mostly at a temporary outdoor processing site. Border Patrol agents emphasized that this does not apply to unaccompanied children.
During his 2016 Campaign for the Presidency, President Donald J. Trump would recite the words of the classic R & B Song by Al Wilson, "The Snake", an excerpt from which can be found at the beginning of this post.
In the song, a venomous, evil snake begs a kind-hearted beautiful woman to let him come live with her. Once she lets him in, being true to his nature, he poisons her by biting her.
Trump used the song to drive home his point concerning stopping immigration from those countries who sponsor Radical Islamic Terrorism, until our country can come up with a better screening method to prevent what has happening to the U.K.,France, and other European countries with open borders and lax immigration laws.
Europe's "Muslim Problem" is a demonstration as to what happens when a non-indigenous population moves into a country and does not assimilate into the normal traditions and customs of that nation, and, instead, keep their own traditions and laws, separating themselves from the indigenous population in the name of "multiculturalism", the opposite of the "Melting Pot", which helped to form the greatest nation on the face of the Earth, the United States of America.
By bringing "their own country" with them, they have no impetus to become patriotic citizens of their host country, and are therefore, in their own minds, not subject to the laws of that nation, leading to their own internal justification of any acts of violence that they may take against the indigenous citizens of their host country.
Now that Joe Biden has become President of the United States of America, he has opened our borders and canceled the Immigration Policies put into place by President Trump which kept our Sovereign Nation safe. from our enemies.
Just like the "Democratic Socialist" countries in Europe which Joe Biden and the rest of the Far Left Democrat Elite so greatly admire, America, also, is in the process of being bitten by "The Snake".
Until He Comes,
KJ
HELP SUPPORT MY WORK TO BRING YOU THE NEWS YOU NEED TO HEAR.
YOUR CONSIDERATION IS APPRECIATED!
Make a one-time donation
Make a monthly donation
Make a yearly donation
Choose an amount
Or enter a custom amount
$
---
Your contribution is appreciated.
Your contribution is appreciated.
Your contribution is appreciated.
Donate
Donate monthly
Donate yearly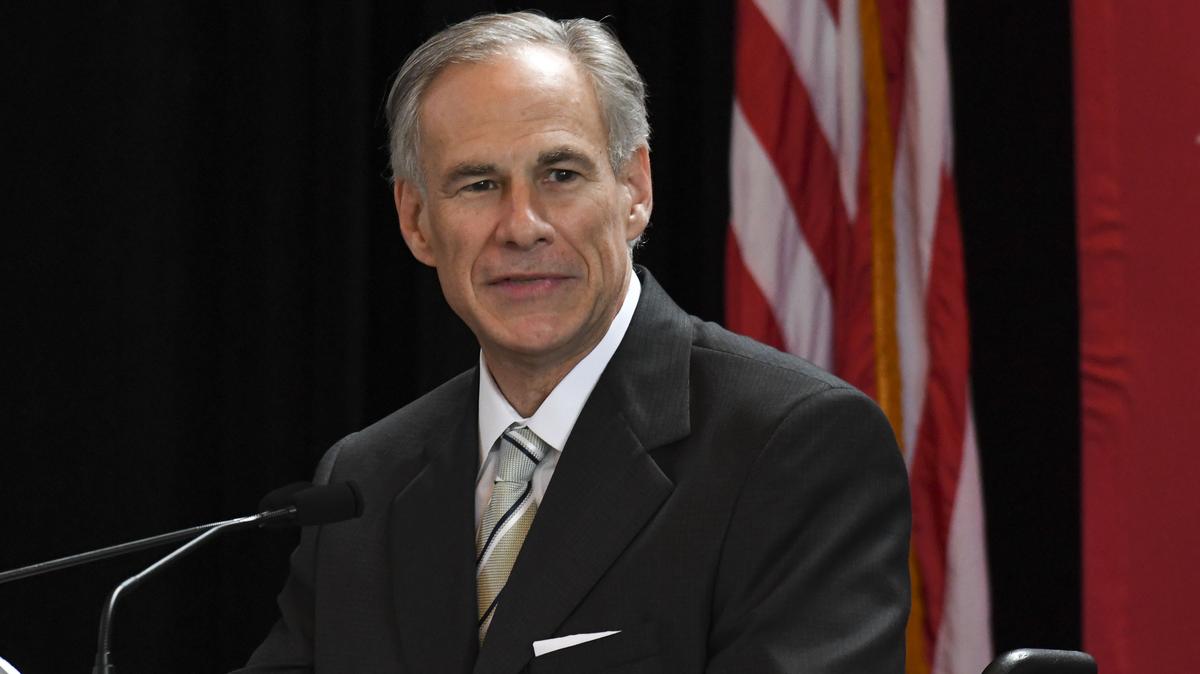 Breitbart.com reports that
Texas Governor Greg Abbott announced the deployment of the state's National Guard and State Troopers to respond to the growing border crisis.

Governor Abbott announced Operation Lone Star "to combat the smuggling of people and drugs into Texas" on Saturday. The operation will integrate the Texas Department of Public Safety (DPS) with the National Guard, Abbott said. He is ordering the deployment of air, ground, marine, and tactical border security assets to high threat areas.

"The crisis at our southern border continues to escalate because of Biden Administration policies that refuse to secure the border and invite illegal immigration," the governor said in a written statement Saturday evening. "Texas supports legal immigration but will not be an accomplice to the open border policies that cause, rather than prevent, a humanitarian crisis in our state and endanger the lives of Texans. We will surge the resources and law enforcement personnel needed to confront this crisis."

Abbott issued the deployment order following a meeting with Texas DPS Director Colonel Steve McCraw. The two discussed strategies to increase safety and security along the border.

The announcement follows a massive increase in illegal border crossings since President Joe Biden took office in January.

Earlier this week, Democrat Congressman Henry Cuellar (D-TX) announced that Border Patrol agents apprehended approximately 10,000 migrants in the Rio Grande Valley Sector during a seven-day period ending on Wednesday, Breitbart Texas reported.

"We are weeks, maybe even days, away from a crisis on the southern border. Inaction is simply not an option," Congressman Cuellar said in a written statement. "Our country is currently unprepared to handle a surge in migrants in the middle of the pandemic."

In Brownsville, Texas, city officials said that six percent of the migrants being released at the bus station to obtain transportation into the U.S. interior are testing positive for COVID-19, Breitbart Texas reported. The Brownsville official said they do not have the authority to prevent those who test positive from boarding buses to travel into the U.S. interior. A worker at the bus station told Fox News they cannot ask passengers for proof of coronavirus test results before transit. Cuellar added, "I urge the Biden Administration to listen and work with the communities on the southern border who are dealing with the surge of migrants."
Don't hold your breathe while you wait.
Biden and his Handlers are the ones allowing the chaos at our Southern Birders.
The Far Left Democrats want an influx of undereducated illegal immigrants to come into our Sovereign Nation.
They, like the product of Liberal-staffed colleges before them, are easier to mold and deceive.
It is the same logic which caused Vladimir Lenin to approach the barbaric Bolsheviks and Mensheviks to help him overthrow the Czar of Russia and usher in the "glorious period of enlightenment and social justice" known as the Russian Revolution.
Of course, you know that while I was writing the statement above, I had my tongue firmly planted in my cheek.
Lenin suckered the masses into believing that the political theory which he was championing would bring about a land of milk and honey, where every man would have what he needed to be happy, healthy, and prosperous.
Instead, what Marxism, which has failed in every country in which it has been tried, brought to the poor peasants of Russia was more poverty and even less individual freedom than what they had experienced under the Czar's rule.
The Democrats are so desperate to change our country's government from a Constitutional Republic to the "glory" of Democratic Socialism that they are willing to bring thousands of Covid-19-positive illegals across our Southern Border.
Their plan kills two birds with one stone:
It gives them more "foot soldiers" and it will re-infect America with the Chinese Coronavirus, causing more lockdowns and the opportunity for Democrats to grab more power and gain more control of American Citizens.
Thank God that Texas has a strong governor, like Governor Abbott, to stand up against an out-of-control Presidential Administration.
More governors need to do the same.
Until He Comes,
KJ