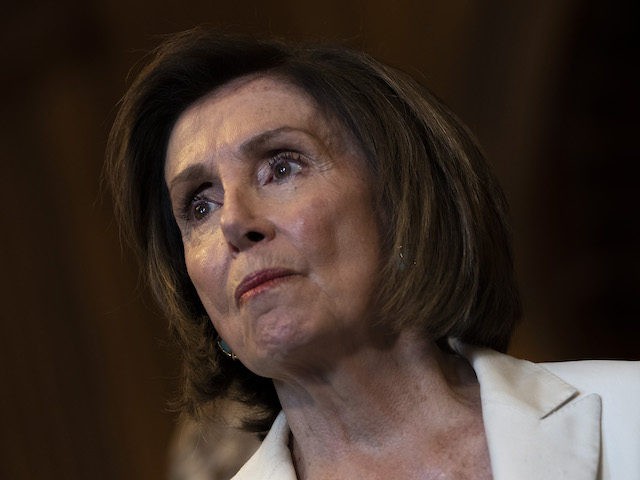 "I've noticed that everyone who is for abortion has already been born." – President Ronald Reagan
FoxNews.com reports that
House Speaker Nancy Pelosi, D-Calif., Thursday pledged to bring a bill codifying the Supreme Court abortion decision Roe v. Wade to the House floor in the wake of the Supreme Court's decision to allow a Texas abortion law to go into effect.

"When we go back to Washington, we will be putting Roe v. Wade codification on the floor of the House, to make sure that women everywhere have access to the reproductive health that they need," Pelosi said in a news conference.

The Texas law, signed by Republican Gov. Greg Abbott in May, prohibits abortions once medical professionals can detect cardiac activity, usually around six weeks and before many women know they're pregnant.

The court voted 5-4 to deny an emergency appeal from abortion providers and others to sideline the law while appeals are made, allowing the law to go into effect Wednesday. The judges also suggested that their order likely isn't the last word on whether the law can stand.

Pelosi announced that the House would vote on a bill sponsored by Rep. Judy Chu, D-Calif., H.B. 3755, the Women's Health Protection Act. The bill aims "to protect a person's ability to determine whether to continue or end a pregnancy, and to protect a health care provider's ability to provide abortion services."

The law would strike down current state restrictions on abortion and prevent states from imposing new restrictions on abortion, which pro-life advocates claim involves the killing of an unborn baby, except in limited circumstances.

Pro-life advocates celebrated the court's ruling.

"March for Life celebrates the Supreme Court's decision to allow – for now – the state of Texas to protect babies who have a detectable heartbeat. Americans, through their elected representatives, deserve to be able to enact laws that reflect their own values and compassion for our most vulnerable citizens," Jeanne Mancini, president of the March for Life, said in a statement.

"The Supreme Court's ruling allows Texas to protect unborn babies with beating hearts while litigation continues," Marjorie Dannenfelser, president of the Susan B. Anthony List, said in a statement. "The Texas legislature, acting on the will of the people, debated and passed this law with the very simple goal of protecting unborn children with beating hearts from death in the womb. This is how democracy works."

Dannenfelser condemned H.B. 3755, claiming that the bill would "permanently stifle American debate on abortion."

"Joe Biden and Nancy Pelosi want to permanently stifle American debate on abortion and instead impose a regime of abortion on demand, up until the moment of birth, paid for by the taxpayer," Dannenfelser wrote in a statement after Pelosi's announcement. "The deceptively named 'Women's Health Protection Act' should really be called the 'National Abortion on Demand Act.' Existing laws at risk if the legislation passes include limits on late-term abortions, waiting periods, informed consent laws, and limits on discriminatory abortions, and many others."

President Biden announced that he is launching a "whole-of-government effort to respond to this decision, looking specifically to the Department of Health and Human Services and the Department of Justice to see what steps the Federal Government can take to ensure that women in Texas have access to safe and legal abortions as protected by Roe, and what legal tools we have to insulate women and providers from the impact of Texas' bizarre scheme of outsourced enforcement to private parties."

Some Democrats have renewed their push to pack the Supreme Court in the wake of the ruling.

"Republicans promised to overturn Roe v Wade, and they have. Democrats can either abolish the filibuster and expand the court, or do nothing as millions of peoples' bodies, rights, and lives are sacrificed for far-right minority rule," Rep. Alexandria Ocasio-Cortez, D-N.Y., wrote on Twitter.

Democrat-controlled state legislatures have passed their own attempts to codify Roe v. Wade should the conservative-majority Supreme Court strike down the ruling. The New York version not only codified abortion but removed protections for babies in the womb, even those wanted by their mothers. It struck down laws treating the death of an unborn baby as a homicide.
If you are surprised that Pelosi and Company are attempting to overrule Texas' "Heartbeat Law" in favor of continuing the practice of killing the unborn, then you have not been paying attention to "The Party of Death".
Prior to 1973, abortions were allowed in some states but restricted or almost banned in others. Every state legislature made their own decision on whether to allow abortions and under what circumstances.  There was no Federal Law in regards to abortion.   Then, in 1973, the U.S. Supreme Court gave us Roe v. Wade. It declared a Texas anti-abortion statute unconstitutional and, in doing so, affected abortion laws in many other states.
For any low  information voters who might be reading, I present the following summary:
Jane Roe was an unmarried and pregnant Texas resident in 1970. Texas law made it a felony to abort a fetus unless "on medical advice for the purpose of saving the life of the mother." Roe filed suit against Wade, the district attorney of Dallas County, contesting the statue on the grounds that it violated the guarantee of personal liberty and the right to privacy implicitly guaranteed in the First, Fourth, Fifth, Ninth, and Fourteenth Amendments. In deciding for Roe, the Supreme Court invalidated any state laws that prohibited first trimester abortions.

"We … acknowledge our awareness of the sensitive and emotional nature of the abortion controversy, of the vigorous opposing views, even among physicians, and of the deep and seemingly absolute convictions that the subject inspires." — Justice Blackmun (1973), majority opinion in Roe v. Wade
When you talk to Far Left Democrats about this stopping of a beating heart, they will  claim that, a human fetus is "just a clump of cells". 
From the scientific perspective, Dr. Carlo Bellieni, in his book "Dawn of the I: Pain, Memory, Desire, Dream of the Fetus," says:
As soon as it is born, the child shows in a scientifically demonstrable way that it recognizes its mother's voice and distinguishes it from that of a stranger. Where has he learned that voice other than in the maternal womb?

There are also direct proofs. For example, we register how the movements and cardiac frequency of the fetus vary if we transmit unexpected sounds through the uterine wall. And we see that at first the fetus is startled, then it gets used to it, just like we do when we hear something that does not interest us.

In fact, the scientific evidence is immense. We cannot understand how it can be thought that it becomes a person at a certain point, perhaps when coming out of the uterus.

From the physical point of view, at the birth very little really changes: Air enters the lungs, the arrival of blood from the placenta is interrupted, the type of circulation of blood in the heart changes, and not much more.

As I often say, only blind faith in magic arts or some strange divinity can lead one to think that there is a "human" quality leap at a given moment — certainly not science.
Several years ago, then-President Obama, who was brushing away tears on Tuesday Morning on behalf of limiting the Second Amendment Rights of American Citizens, said the following,
Look, I got two daughters — 9 years old and 6 years old. I am going to teach them first about values and morals, but if they make a mistake, I don't want them punished with a baby. I don't want them punished with an STD at age 16, so it doesn't make sense to not give them information.
My question for Speaker Pelosi and the rest of the Democrat Elite, is:
When do children stop being a "punishment" and start being precious lives to shed tears over?
Is it simply a matter of "Political Expediency"?
Until He Comes,
KJ
DONATIONS ARE WELCOME AND APPRECIATED.
Make a one-time donation
Make a monthly donation
Make a yearly donation
Choose an amount
Or enter a custom amount
$
---
Your contribution is appreciated.
Your contribution is appreciated.
Your contribution is appreciated.
Donate
Donate monthly
Donate yearly
Newsmax.com reports that
House Speaker Nancy Pelosi, D-Calif., on Friday dismissed polling that suggests the GOP will retake the majority after next year's elections — predicting instead that Democrats will hold the House.

In remarks to reporters, Pelosi declared she is "very confident that we will win the House" in 2022, the Washington Examiner reported.

House Republicans would need to win about five seats in the 435-member chamber to reclaim the majority the party lost in 2018 — and internal polling has indicated Democrats would lose their hold on the chamber if the election was held now, Politico reported earlier this week.

According to the polling, 42% of likely voters in key swing districts trust Democrats to handle the economy, Politico reported.

"There are several scenarios here," Pelosi said, the Washington Examiner reported. "That was one of them."

But she said lawmakers "have their own connections to their own districts," plugging the party's 2018 messaging as helping House Democrats win back the majority from the GOP.

"We always want to be cautious," Pelosi said, the Washington Examiner reported, adding the message from the polling was "always run scared."
Pelosi is either putting on a brave front…or she has become as senile as Biden.
Almost 5 years after average Americans watched with a sense of prideful accomplishment as Donald J. Trump took the Oath of Office, Modern American Liberals are still showing the world their posteriors while continuing to throw the longest mass temper tantrum in recorded history., even though they "won" the 2024 Presidential Election.
Their ego-driven political ideology does not permit them to consider the reality that theirs is still the minority political ideology in this nation.
While the East and "Left" Coast are indeed heavily-populated in their metropolitan areas with Liberals (some of them even Legal Citizens), the reality of what actually happened on November 8th, 2016 can been plainly seen on any Electoral Map.
It was an overestimation of their own intellect and an underestimation of the intelligence and unbridled love of average Americans for OUR COUNTRY, that will cost the Democrats the House of Representative in 2022.
As George Orwell said,
Patriotism is usually stronger than class hatred, and always stronger than internationalism.
By embracing Marxism, by labeling Patriotism as "Jingoism", and by ridiculing and accusing  those of us who love our country and hold fast to Traditional American Values as being "racists", the Democratic Party are well into the process of ruining this country, and making average Americans so mad that they are beginning to fight back by showing up to school board meetings and speaking out against the Democrat-driven Cultural Marxism which they are attempting to brainwash our children with.
The arrogance of the "Woke Elite" is going to not only cost them the House of Representatives…it will also cost them the Presidency in 2024, as well.
If I was a Modern American Liberal with any sort of self-awareness, I would be ashamed of disrespecting both my flag and my country.
Unfortunately, the Far Left "Democratic Socialists" who have taken over the once mainstream Democratic Party and who guide poor old demented Joe Biden, are not self-aware.
It is this lack of self-awareness that is allowing average Americans to witness the implosion and political extinction of the Democratic Party right before our very eyes.
In the opinion of this 62-year-old, sitting in the Northwest corner of the Magnolia State in America's Heartland, Modern American Liberals, and their ideological leaders, who trod the Halls of Power with impunity, underestimate the American Spirit, just as King George and the British Aristocracy did, so many years ago.
As our enemies, both foreign and domestic, have discovered since the birth of our nation, Americans will fight for our freedom.
We showed this fact to the world on November 8th, 2016.
And now, almost 5 years later, thanks to the arrogant overreach of the Far Left Ideologues who are controlling Joe Biden, his Administration, and the Democrat Politicians on Capitol Hill, the citizens of our Sovereign Nation are beginning to once again rise like a phoenix from its ashes and we are preparing to SAVE AMERICA!
It is way past time to take the gavel out of Pelosi's gnarly hands.
Until He Comes,
KJ
DONATIONS ARE WELCOME AND APPRECIATED.
Make a one-time donation
Make a monthly donation
Make a yearly donation
Choose an amount
Or enter a custom amount
$
---
Your contribution is appreciated.
Your contribution is appreciated.
Your contribution is appreciated.
Donate
Donate monthly
Donate yearly
Newsmax.com reports that
President Joe Biden will give his first address to Congress as commander in chief on Wednesday, but according to a New York Post report, increasing numbers of Republicans appear poised to miss it.

The timing is a big part of the issue: On Wednesday, the Senate will be in session but the House will not. Many members of the lower chamber, back home in their districts and taking part in committee work virtually, find themselves in a bind, said the Post.

Logistics for the speech were being overseen by House Speaker Nancy Pelosi. Several Republican lawmakers have asked Pelosi to reconsider a time when both the Senate and the House are in session.

According to the New York Post, Rep. Claudia Tenney wrote a letter to Pelosi about the timing of the event. Tenney also asked that Pelosi allow all members to attend, instead of inviting only some from each party in the name of pandemic-appropriate social distancing:

"In our nation's history, it is unprecedented to convene a joint session of Congress such as this without extending an invitation to all Members of Congress. We understand the need to prioritize the safety of Members and believe strongly that with the right precautions and social distancing measures a space designed to accommodate almost 1,000 individuals can operate at about 50 percent capacity to safely accommodate all members of the House and Senate who attend."

Pelosi has not responded to the letter.

Invites for the event, evenly distributed between Democrats and Republicans, are being doled out by the leader of each caucus, a Capitol Hill official told The Post.

What's more, though, Punchbowl News reported this week that a considerable number of lawmakers, asked if they wanted to attend, said no or offered no answer at all.

"Not that I'm aware of," Sen. Joni Ernst, Iowa Republican and member of the party leadership, replied when asked if she planned to go, the Post article said. "I don't think I'll probably attend."

"I don't know the answer to that," Sen. Josh Hawley, Republican of Missouri said in a similar vein, the Post said. "I haven't decided."

Some Republicans did express a desire to go, though.

Republican Sen. Lindsay Graham of South Carolina said, "I don't agree with his policies, but he's a fine man."

"I would frankly prefer to go. I think the whole House should be there," Republican Rep. Jim Jordan of Ohio was quoted as saying. "He's supposed to be talking to Congress."
So, San Fran Nan is in charge of the logistics.
Well, that explains everything.
The traditional time for the President to initially speak to a Joint Session of Congress, otherwise known as The State of The Union, has always been in February.
So, why IS Biden finally getting around to it at the end of April?
Good question.
Here's my best answer:
This is on purpose.
As the above article noted, the Republicans in the House will all be back in their Home District, leaving Biden to face a very friendly audience. One who will stand up and cheer every stupid thing that he says.
This address has been purposefully scheduled that way because the President of the United States of America is a dementia-riddled doddering old fool who is being "handled" like a marionette by members of the Obama Administration, including Valerie Jarrett, Susan Rice, and Barack Hussein Obama, himself (mm mmm mmmm).
Biden is in such bad shape that they had to send Kamala Harris to meet with the Japanese Prime Minister when he came to Washington last week.
The Republican Members of the House know what is going on.
The Democrats are pulling a power play, trying to make the Republicans look bad by choosing to stay home instead of jumping and running back to D.C. to hear Biden spout off about a bunch of far Left Unconstitutional Bills, Programs, and Executive Orders designed to send this Constitutional Republic right into the Communist Crapper (Yeah, I said it!).
I would not come, either,
Talk about questionable timing..
The timing stinks on ice, just like the whole "Biden-Harris Administration" does.
Oh, and "Miss Lindsey", Hunter's Dad was never a good man.
He has been a Washington Swamp Creature for 50 years and he is not about to change now.
And, you just showed your true colors.
All show and no go.
Until He Comes,
KJ
DONATIONS ARE WELCOMED AND APPRECIATED.
Make a one-time donation
Make a monthly donation
Make a yearly donation
Choose an amount
Or enter a custom amount
$
---
Your contribution is appreciated.
Your contribution is appreciated.
Your contribution is appreciated.
Donate
Donate monthly
Donate yearly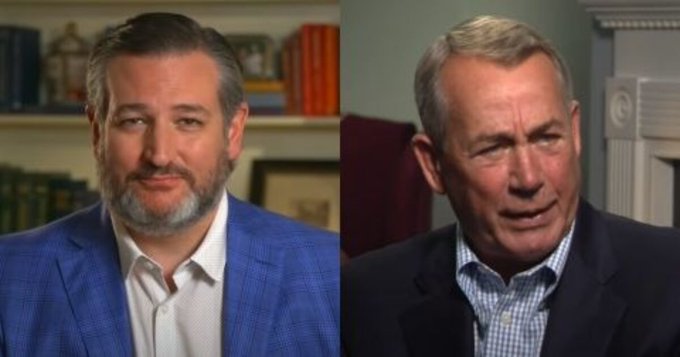 "Please don't cry." – Sen. Ted Cruz to Former Speaker of the House John Boehner
FoxNews.com reports that
U.S. Sen. Ted Cruz doubled down on his response to former House Speaker John Boehner after he told the Texas Republican to "go f**k yourself" in a leaked audio recording.

"I think he was probably recording at nine or ten in the morning so obviously he had too much wine that day already," Cruz told the Daily Caller on Saturday. "This guy is a little unhinged."

Cruz on Friday mockingly tweeted that he wears Boehner's "drunken, bloviated scorn" proudly alongside a clip from an upcoming CBS News interview with Boehner in which he calls Cruz a "jerk" and accuses him of "making a lot of noise" but not being especially productive in Congress.

"The Swamp is unhappy," Cruz tweeted. "I wear with pride his drunken, bloviated scorn. Please don't cry," the lawmaker joked, referencing Boehner's reputation for appearing publicly emotional at various points throughout his career.

The ex-speaker has taken several shots at Cruz, including while recording his audiobook when he reportedly told Cruz to "f—" himself in several off-script moments.

In the CBS interview, Boehner says he doesn't like to "beat anyone up" but he'd make an exception for Cruz.

"Perfect symbol, you know, of getting elected, making a lot of noise, draw a lot of attention to yourself, raise a lot of money, which means you're gonna go make more noise, raise more money," Boehner told CBS of how he views Cruz's political career.

Boehner, an Ohio Republican who served as House speaker from 2011-2015, has been making the interview rounds promoting his book, "On The House: A Washington Memoir," which comes out next week. Boehner represented Ohio's 8th Congressional District from 1991-2015.

Cruz made a joke of it at the Conservative Political Action Conference (CPAC) in Florida in February, saying, "John Boehner made some news. He suggested that I do something that was anatomically impossible. To which my response was, 'Who's John Boehner?'" according to The Hill.

Cruz on Saturday noted that the "lead insult on the back on the back of the book is a different insult he directed at me."

He seems to have a bit of an obsession," Cruz said.

Asked whether he planned to write a book about Boehner in response, Cruz said plainly, "I don't anticipate writing a fortune cookie about him."
Here is some information you may not have known about the Former Speaker of the House, courtesy of sourcewatch.org, from a blog I wrote in March of 2013…
In 1981 Boehner served on the board of trustees of Union Township, Butler County, Ohio. In 1984, he served as president of the township board of trustees.

Boehner served as a Ohio state representative from 1985 to 1990. In 1990, when U.S. Rep. Donald "Buz" Lukens (R-Ohio) was caught in a sex scandal involving a minor, Boehner challenged Lukens in the Republican primary and defeated the incumbent, while also upsetting the district's former representative, Tom Kindness, who Boehner declared had abandoned his district to become a lobbyist. Boehner went on to victory in the 1990 general election and began serving in the U.S. House of Representatives the 102nd Congress.

He was a member of the Gang of Seven, a group of seven freshmen Republicans who assailed the Democratic leadership with accusations of corruption and arrogance over the misuse of the House Bank. According to a 1992 San Francisco Chronicle article the Gang "set the match to the bank scandal that has now engulfed the House, blackened its leadership and sparked a 'spontaneous political combustion' that many analysts say will fuel a record turnover in Congress." (San Francisco Chronicle, 3/30/02)

Boehner told the Cleveland Plain Dealer: "I came as a reformer. But when people in charge don't want to reform – the only way…is revolution." (Cleveland Plain Dealer, 2/15/93)

The banking scandal involved 355 members, Democrats and Republicans, writing 8,331 overdrafts to the bank. The Gang pounced on the issue and forced the Democrats into a corner and eventually led to the tidal wave Republican Revolution of 1994.

Boehner came to Congress as one of the most pro-business, anti-government members in 1990. He advocated a flat tax and abolition of whole government agencies including the Department of Education and the Occupational Safety and Health Administration (OSHA).

Boehner quickly rose to the fourth highest position in the Republican leadership – Republican Conference Chairman – after chairing Newt Gingrich's 1994 run for the Minority Leader post.

Boehner was on of the principal architects of the Contract With America. He also championed the 1996 Freedom to Farm Act.

When Newt Gingrich resigned his post as Speaker in the wake of the GOPs loss of seats in the 1998 election Boehner's leadership post was challenged by J.C. Watts, the only black Republican congressman. Boehner lost to Watts 121-93.

…Boehner was elected House Majority Leader on February 2, 2006, following Tom DeLay's departure because of a criminal indictment.

…According to the Washington Post "From illegal immigration to sanctions on China to an overhaul of the pension system, Boehner, as chairman of the House Committee on Education and the Workforce, took ardently pro-business positions that were contrary to those of many in his party. Religious conservatives — examining his voting record — see him as a policymaker driven by small-government economic concerns, not theirs….. [He opposes] a tough illegal immigration bill that passed in December [2005] with overwhelming Republican support over Boehner's opposition. One provision in the bill would mandate that every business verify the legality of every employee through the federal terrorism watch list and a database of Social Security numbers. For the bill's authors, the measure is central to choking off illegal immigrants' employment opportunities. To business groups and Boehner, it is unworkable." Feb 12, 2006
The professional politicians on both sides of the aisle up on Capitol Hill live in a bubble, totally and purposely oblivious from the wants and needs of the American Voters who gave them their cushy jobs.
Moderate Republicans , like Cryin' John Boehner, have been a barrier to Republican victory for as long as I can remember. Like Quakers, Establishment Republicans seem to believe that passive resistance and reaching out to their sworn enemies, friends, is the way to defeat those who oppose you.
When Donald J. Trump came down that golden escalator, along with his beautiful wife Melania, a loud thunderclap could be heard emanating from Capitol Hill and Democrat and Republican Headquarters in Washington, D.C.
That sound was the sound of the sphincters of all the "Keepers of the Washington Status Quo" slamming shut in unison.
You see, boys and girls, the Vichy Republicans in Washington had made a lot of money being "buds" (i.e. servants) with the Democrats.
Of course, they never won Presidential Elections, but, why should they care?
They were getting filthy rich from all of the stock tips and other perks which came from "reaching across the aisle".
They knew that Trump was going to change all of that.
He was not coming to Washington to make money. In fact, he was not even going to take a salary.
He could not be bought.
And, by the way, that is just one of the reasons that Cryin' John Boehner, Paul Ryan, Mitch McConnell, and the rest of the Never-Trumpers among the Republican Elite hate our Former President so much.
He refused to take their money and play their games.
He would rather hold a MAGA Rally and speak directly to thousands of average Americans, that to attend some political soiree full of the Washington Elite.
Cruz is right, Boehner is a long-time member of the Washington Political Elite, better known as The Swamp.
All of those Republicans, who are still on Capitol Hill, and who worked against Former President Trump during his tenure in office and who still stand against him to this day, needed to be voted out of office in the 2020 Midterm Elections.
Perhaps then, American Voters will have placed in office Republican Representatives and Senators who actually want to work for and serve US…instead of themselves.
Until He Comes,
KJ 
DONATIONS ARE WELCOME AND APPRECIATED.
Make a one-time donation
Make a monthly donation
Make a yearly donation
Choose an amount
Or enter a custom amount
$
---
Your contribution is appreciated.
Your contribution is appreciated.
Your contribution is appreciated.
Donate
Donate monthly
Donate yearly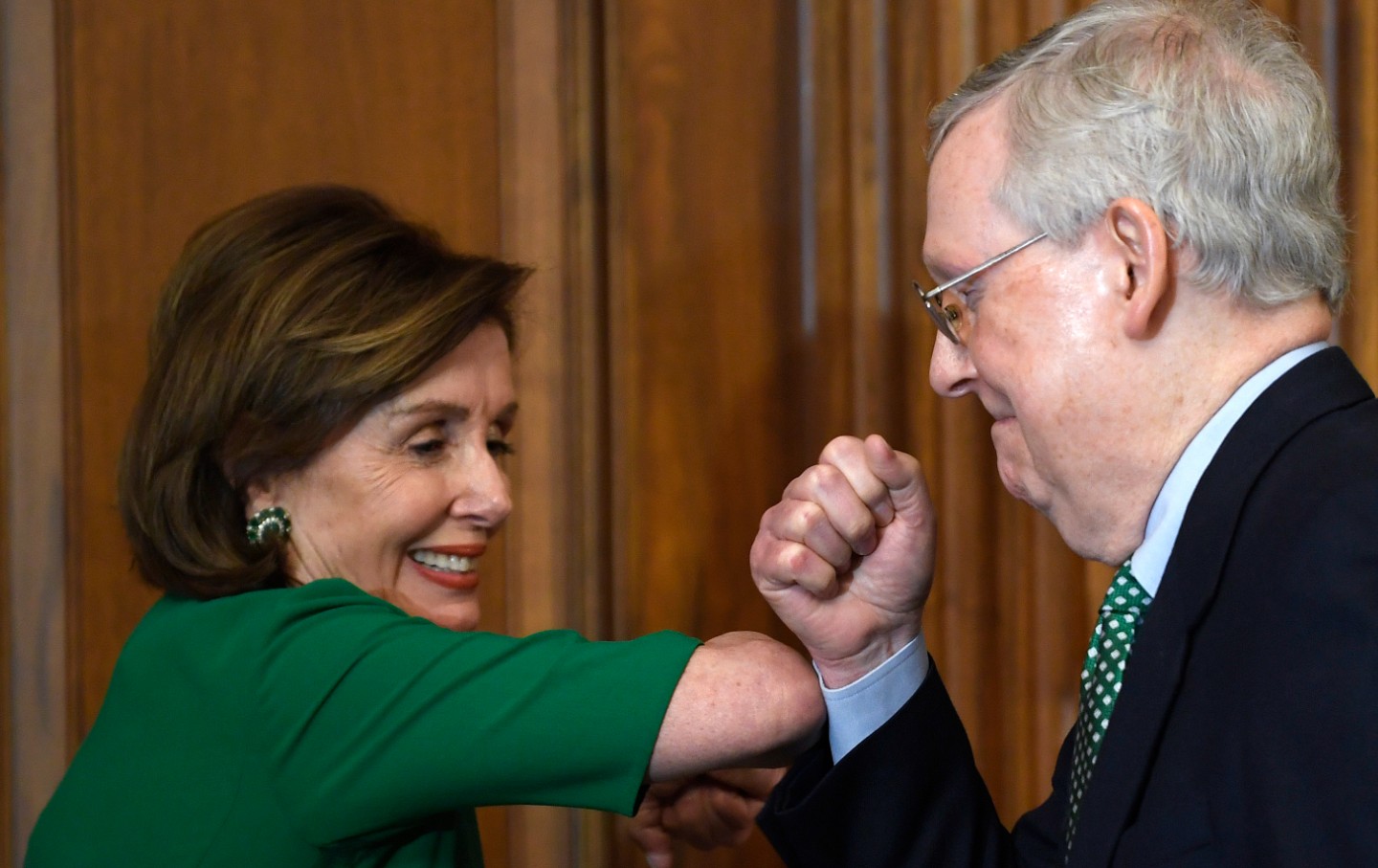 Newsmax.com reports that
Despite the widespread press given House GOP Conference Chairman Liz Cheney's announcement Tuesday night she would vote for President Donald Trump's impeachment, sources within the conference insisted to Newsmax "fewer than 10" House Republicans would join her.

"Not even 10 — fewer than 10," one GOP lawmaker told us. He spoke to us under a vow of anonymity, following a conference call among House Republicans over new security measures in the House.

Cheney, the number three member in the House Republican hierarchy, was the second of three Republican representatives to announce their support of impeaching President Trump in the vote scheduled for Wednesday.

The other two are Reps. John Katko, R-N.Y., and Adam Kinzinger, R-Ill., both of whom are considered more moderate than most Republican House members and have had public differences with the president.

Later Tuesday, Rep. Fred Upton, R-Mich., announced he too will vote to impeach, Upton spokesman Josh Paciorek told Reuters.
Also, from Newsmax.com…
Senate Majority Leader Mitch McConnell, R-Ky., reportedly told associates President Donald Trump committed impeachable acts and is done defending him.

According to The New York Times on Tuesday, McConnell has told people he is pleased Democrats have moved to impeach the president because it will make it easier to rid Trump from the Republican Party.

The Hill reported McConnell told friends he has not spoken to Trump since December, and was no longer defending him.

"He's genuinely furious about what happened last week and what led up to it," a GOP source told The Hill about McConnell's anger over the storming of the Capitol.

Shortly before demonstrators attacked the Capitol to protest the election results, McConnell gave a speech that broke from Trump, who alleged voter fraud in several key battleground states resulted in Joe Biden winning the election.

The House will vote Wednesday to formally charge Trump with inciting violence against the country. McConnell has not revealed whether or not he would vote to convict Trump on an article of impeachment, according to The Hill's Senate Republican sources.
Can you say "Vichy Republican", gentle readers? I knew that you could.
So, what about the 45th President of the United States of America has put a burr up Burr's saddle?
Trump is the first non-politician since our nation's early days to become the President of the United States of America.
And, he did a great job, having more accomplishments in 4 years that most Presidents do in 8.
Due to their arrogance, tone-deafness and the fact that they are completely out of touch with average Americans living here in the Heartland, the professional politicians up on Capitol Hill are ignoring some basic facts.
To put it bluntly, those Washington Insiders on both sides of the Political Aisle who are so offended by President Trump are the ones who put him in office.
A bunch of Never-Trumpers who were in in the Republican Party, such as Paul Ryan, left Congress before the 2018 Midterm Elections. offended that a rank outsider somehow became our 45th President.
While the Vichy Republicans who remain in Washington, DC, like Rep. Jill Cheney and Sen. Mitch McConnell, continue to be offended by the fact that Donald J. Trump is President, average Americans living between the coasts continue to be offended by "NeverTrumper" Professional Politicians like him.
Anger has played an important part in the forging of this great country.
It was anger that formed our country….an anger over being held captive to "Taxation Without Representation"…an anger which, as a prime example of history repeating itself, led Americans to choose a Citizen Statesman for their 45th President over a Professional Politician.
It is this anger, which also propelled Donald J. Trump to his victory in the 2020 Presidential Election…and those who prefer the Washingtonian Status Quo seem to have forgotten that fact.
That is why the Republican Establishment, at least some of them like Sen. McConnell, are "biting the hand that fed them", calling for another sham impeachment of President Trump days before he leaves office.
The funny thing is, for all of their angst and "concern", if they had not accepted the reality of his Republican Primary Victory, and the fact that Americans were angry, they would have gone down to defeat in 2016 and the company would have suffered under the oppressive rule of President Hillary Clinton as they are about to suffer under the rule of Biden's handlers.
If the Republican Establishment believes that they will achieve another victory in a Presidential Election by once again trying to push the Jello of "Liberal Moderation" up a hill, they are delusional.
Please reference the failed campaign of Jeb! Bush.
When Trump ran for the Presidency in 2016, the American people were tired of Political Correctness and anti-American political expediencies being forced down our throats by both political parties and trumpeted by their lackeys in the Main Stream Media.
Donald Trump, for all of his brashness and braggadocio, was a breath of free air and, quite frankly an anomaly. He was not a professional politician. He was a businessman who wanted to become a public servant.
And, what he has accomplished as President while being the subject of 4 years of constant personal attacks on him and his family has demonstrated that he was up to the challenge.
President Trump exemplified leadership ability and a concern for our country that we did not see from his predecessor.
Meanwhile, those on the left are still participating in a National Temper Tantrum, even after they successfully stole the 2020 Presidential Election, proceeding to attempt another sham impeachment at the end of Trump's Presidency for no reason other than they do not like him.
And, the NeverTrumpers in the GOP Elite are gladly helping them.
Pit-i-ful.
To those Republicans who would rather stand with the Democrats than stand up for a Republican President, it is time for you to go ahead and get it over with and switch parties, go stand with your Democrat Friends, and then sit down and shut up.
Try not to ruin America for the next two years while your replacements in Congress get ready.
It's not about what you want.
It is about what us average Americans want.
After all, you are supposed to be working for US.
Until He Comes,
KJ